Freshman year of high school can be a stressful, fun, and almost always memorable year. For Jenna Gray and Andrew Carrizosa it would also become the year they met and became friends. Over the next three years that friendship would continue and deepen as they got to know each other. After graduation that bond would continue to strengthen and within a few years the two long-time friends realized their years-long friendship tale had become a love story.
Jenna recalled how Andrew's smile and funny personality attracted her to him. For his part Andrew loved Jenna's gorgeous hair and her optimistic view of life.
At a San Francisco Giants game on March 14, 2016, Andrew made the 7th Inning Stretch something to remember when he got down on one knee and proposed to the surprised and overjoyed Jenna, who responded to his "will you marry me?" question with an emphatic "yes!"With just 4 months to plan a late July wedding, Jenna needed to put her wedding planning into hyper-drive! It was stressful, but Jenna made it fun. By the time the big day arrived, everything was exactly as she and Andrew had envisioned it.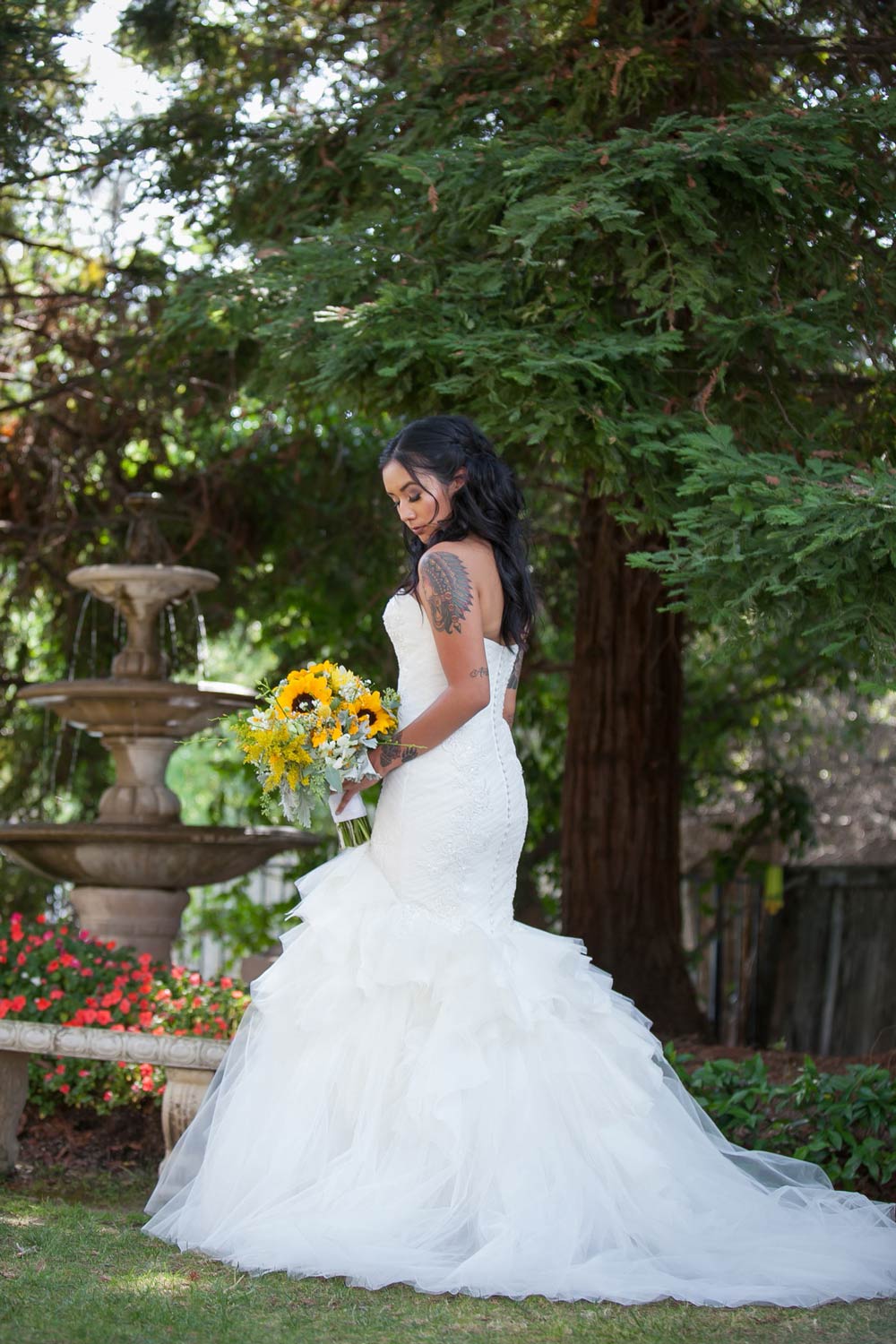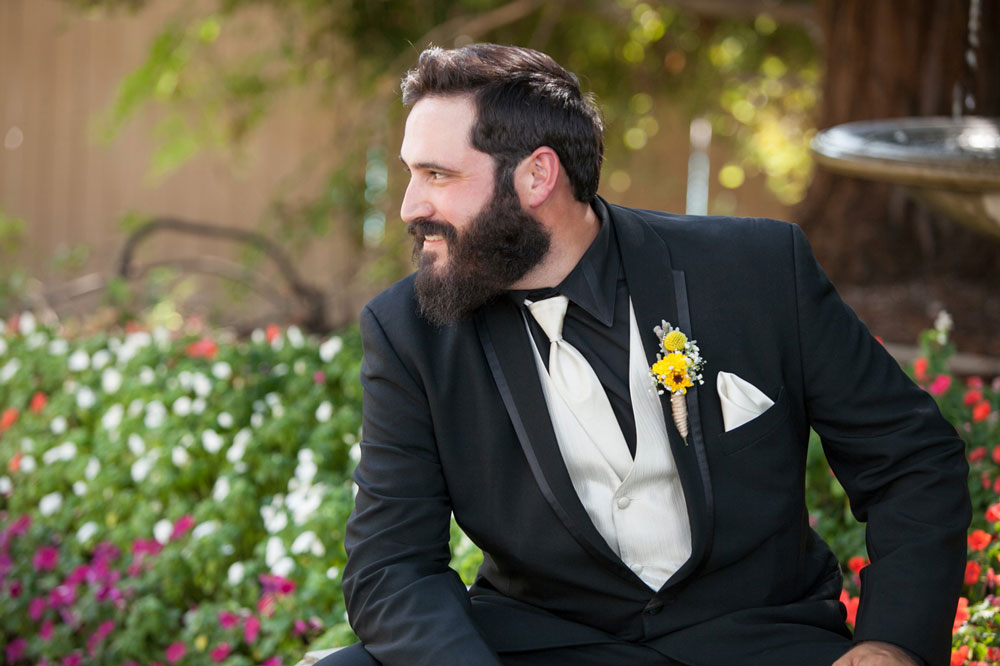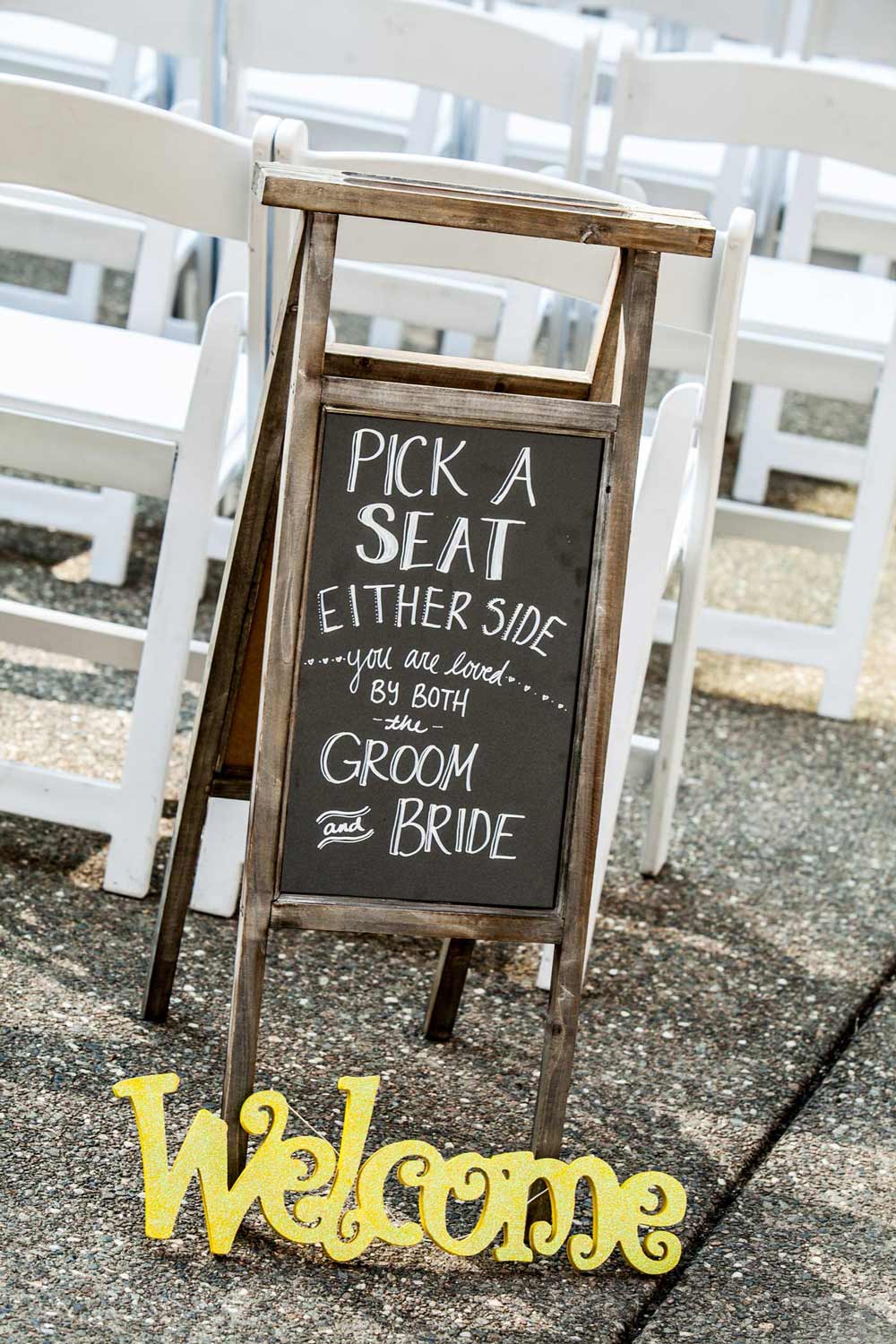 Jenna's dress was an ivory white strapless trumpet style gown with delicate and striking accents. Her favorite part of the dress was the way it was layered with tulle, and she described as feeling like it had been designed especially for her.
The wedding theme was a mixture of both Jenna and Andrew's styles: Contemporary for him, rustic for her. Those touches could be seen in decorations like the bright sunflowers peeking out of Mason jars throughout the wedding/reception room at Folsom's Lake Natoma Inn. The bright yellow sunflower blooms could be seen in Jenna's bouquet and over the altar during the ceremony that included four attendants for Jenna and four for Andrew.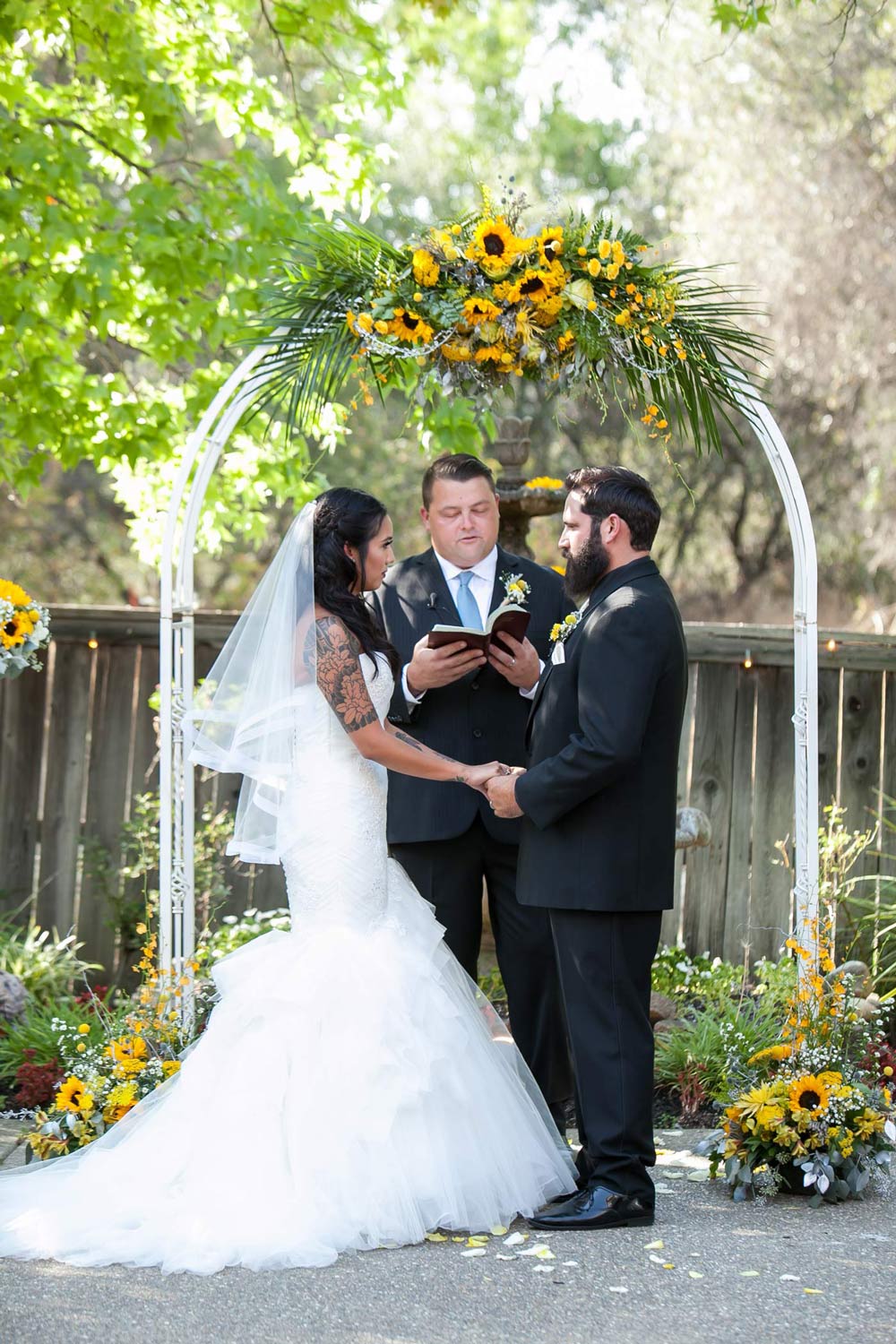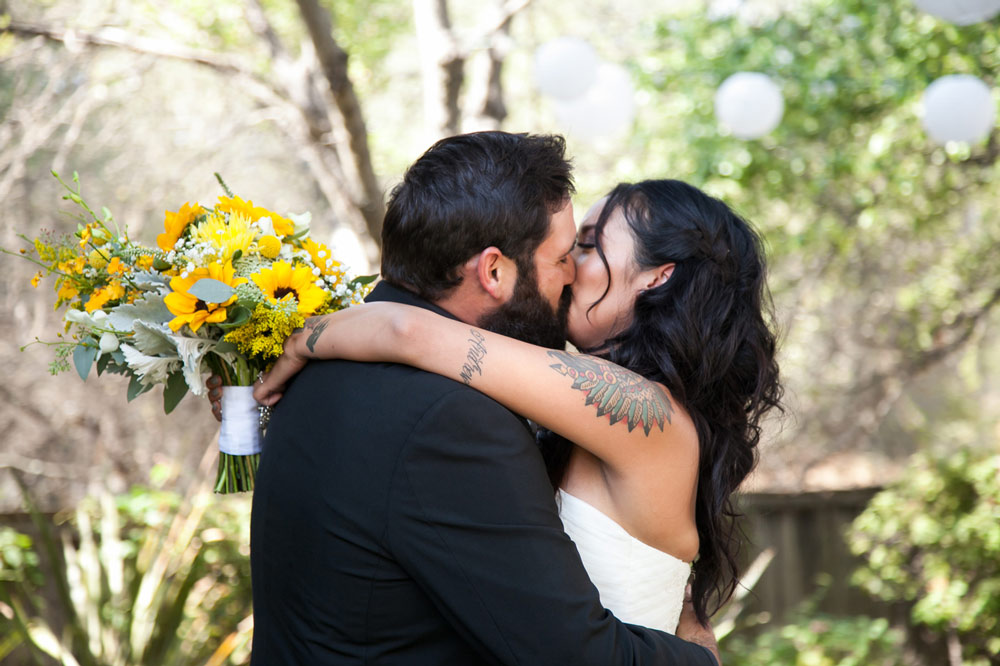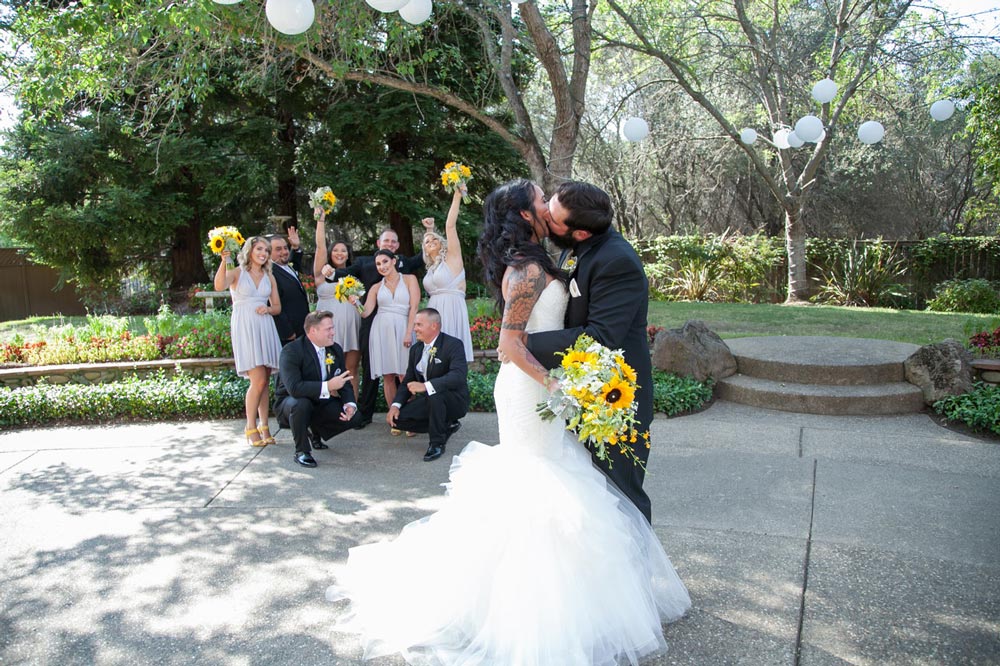 The wedding buffet was a smorgasbord of delicious foods like prime rib, halibut, Caesar salad, potatoes, rice and pasta. That was followed by the wedding dessert of mini cupcakes for the 160 guests and a sweetheart cake for the newlyweds.
From the Ground Up by Dan and Shay was played for the couple's first dance. As a surprise for the guests and the couple, their DJ had each of them record a message to the other that was playing during the song. Since neither had any idea what the other said, it was a tender and beautiful moment. Jenna said that when it was over there wasn't a dry eye in the house and it was a moment neither she nor Andrew will ever forget.
When asked what the most unexpected part of the day was Jenna replied that there wasn't one, it was a "good day all around." She made a note of how important it was to have "such amazing vendors. They took the stress off of us so we could enjoy our day."
As for favorite moments, besides the already mentioned message from Andrew, Jenna said it was having their friends and families witness their commitment to one another. Their presence, said Jenna, made the occasion of their marriage the momentous event they both envisioned.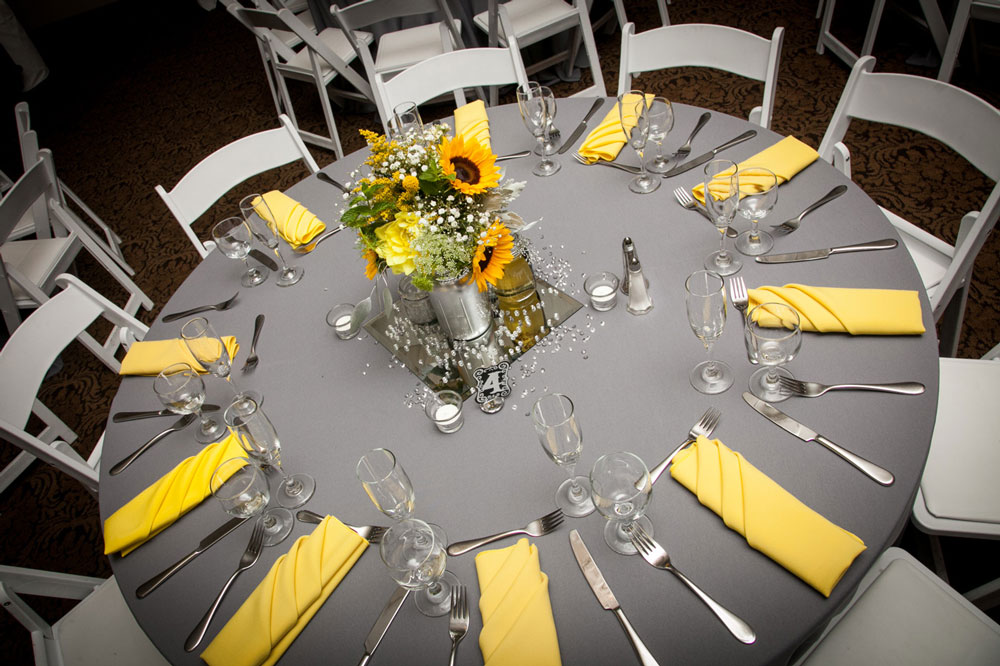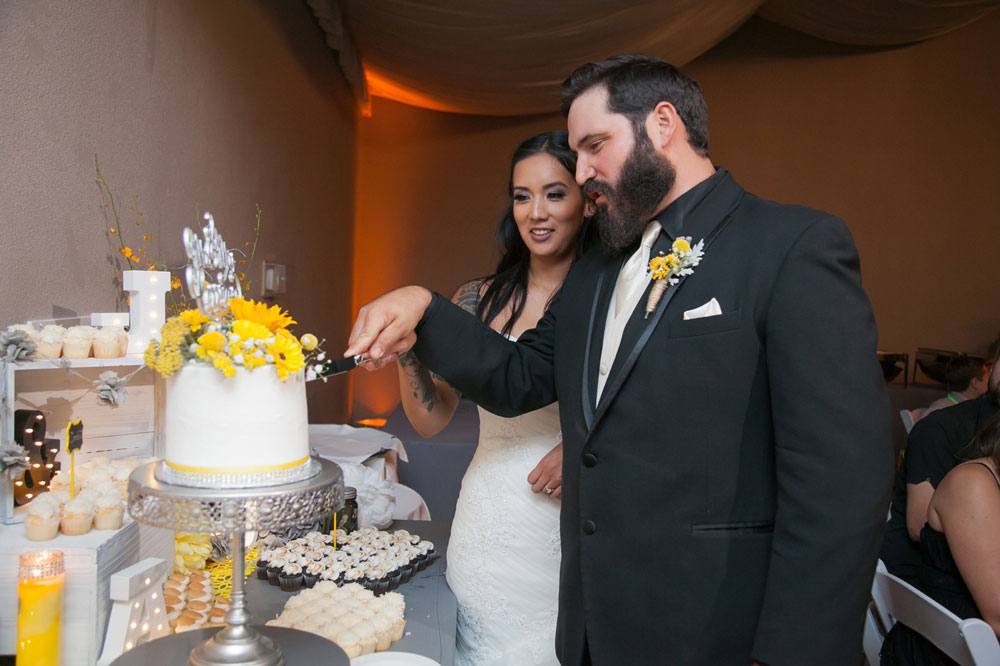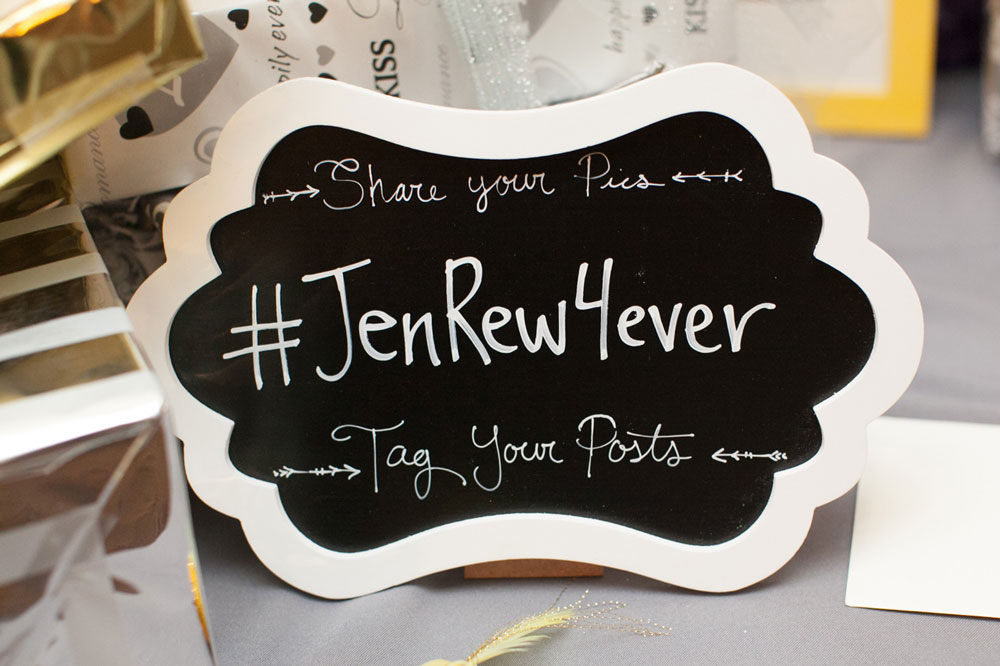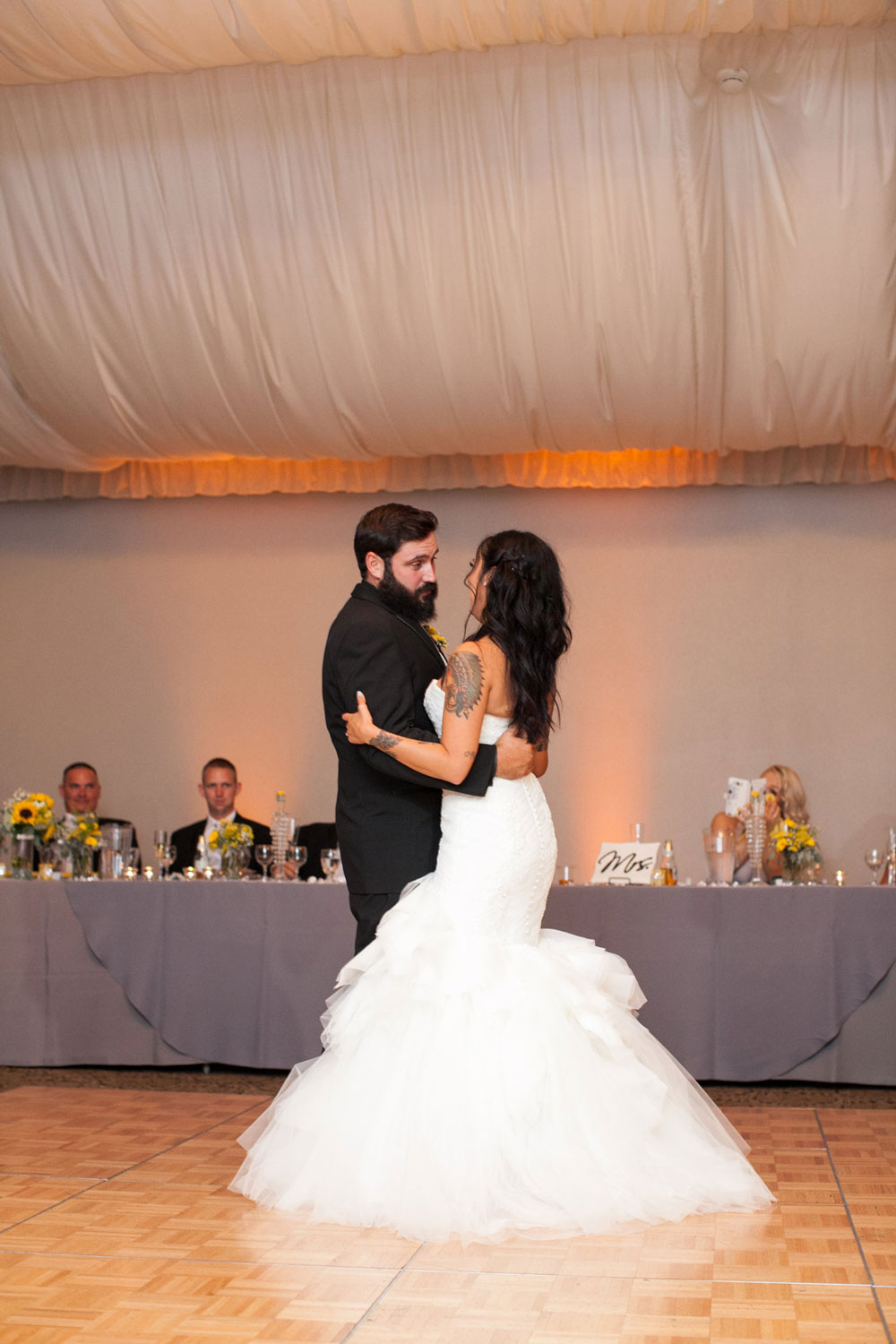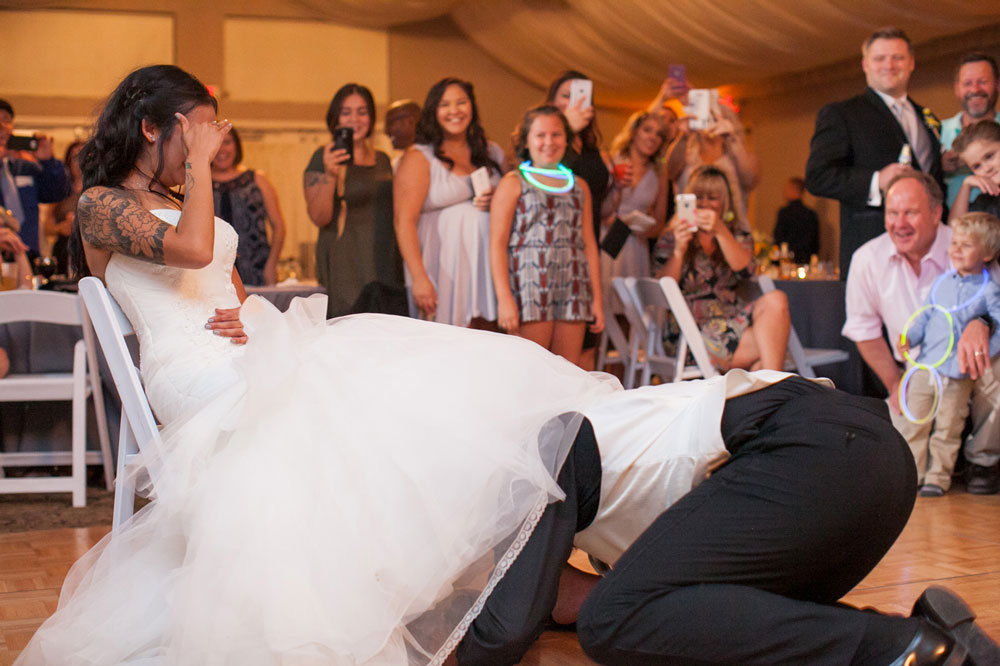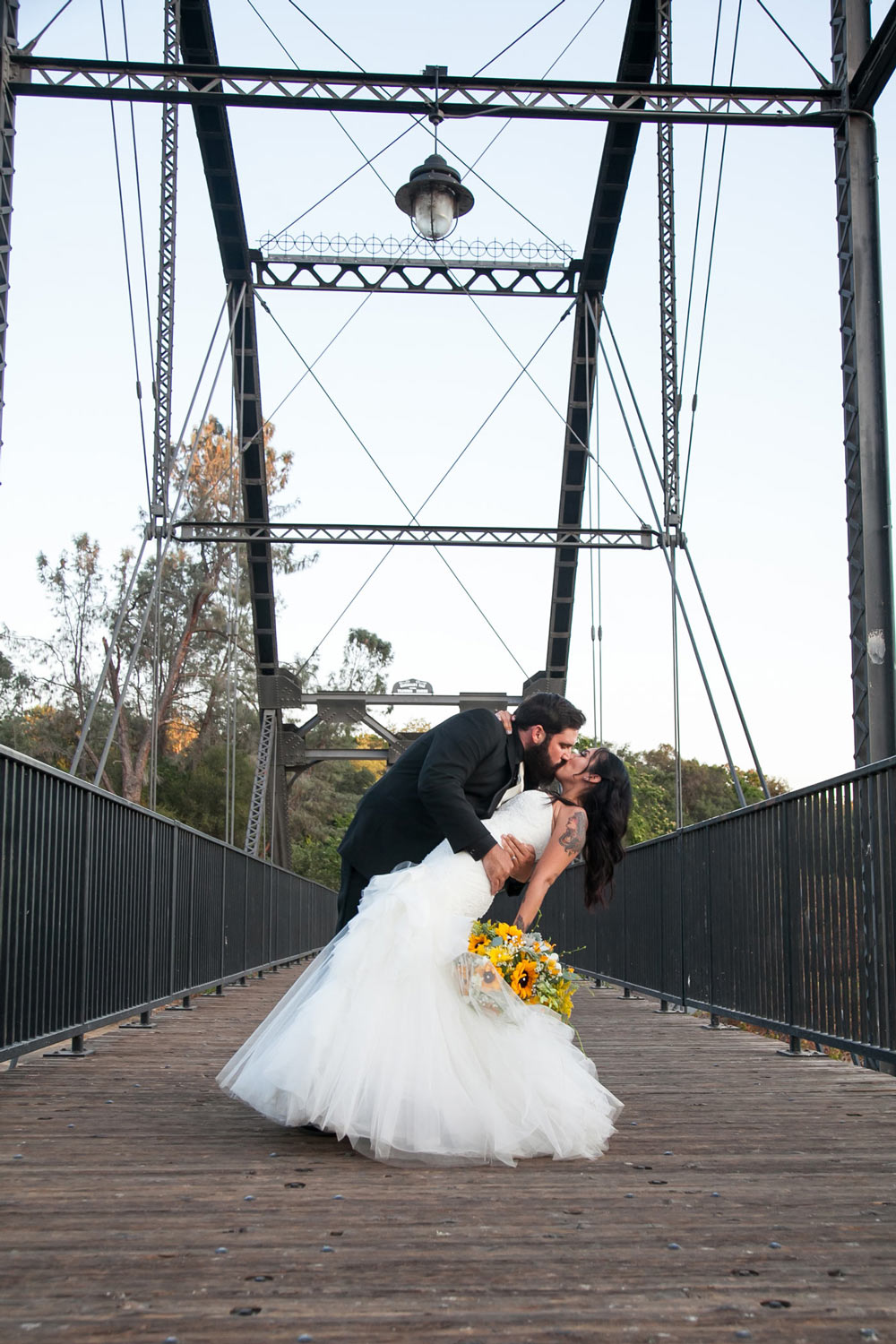 When asked what, if anything, they would change if they could have a do-over, both Andrew and Jenna replied that they wouldn't change a thing. Jenna went onto say that every bride should not get stressed out over the little things. "Enjoy this time because your wedding goes by so fast. Definitely get a good photographer and videographer so you can look back on your special day." Andrew chimed in with "Just agree to anything she wants on her special day. Happy wife, happy life!"
Asked to sum up their wedding, Jenna said, "A dream come true, fun, and a testament of love." What more could a bride and groom ask for?
WEDDING PHOTOGRAPHY: Bucheli Photography
WEDDING VENUE/CATERING/HOTEL: Lake Natoma Inn
WEDDING FLOWERS: Beautiful by Nature
[WEDDING COORDINATION] Graceful Gatherings [CAKE] Little Bliss Bakery [GOWN] Miosa [TUX] Men's Wearhouse [JEWELRY] Fitz & Bradshaw Jewelers [MAKEUP/HAIR] Stephanie Reay, Rebecca Maggio [DJ] Function 45