A chance meeting in 2012 at a gathering of mutual friends would lead to love and marriage for 18-year old Onsa Saed and 22-year old Ali Khan. The two had a "great conversation" that evening and before he left Ali made sure he had Onsa's phone number so he could continue talking to the pretty young woman with beautiful eyes and an animated, endearingly "silly" spirit that came through in her story telling.
For her part, Onsa was struck by Ali's kindness and gentlemanly manners. As they talked on and on that evening they discovered that they held the same world and personal views and came from very similar backgrounds. From that first meeting they both knew they wanted to see more of each other.
Two years later and after a romantic proposal inside a circle of roses arranged by Ali at San Francisco's Palace of Fine Arts, wedding plans were underway.
It took two more years and tons of careful planning, mostly from Onsa's future mother-in-law, to pull off a wedding that will not only be remembered forever by the young couple, but every one of their 500 invited guests. Inspired by the Bollywood movie Bajirao Mastani — from the music to Onsa's Pakistani style red bridal gown with gold embroidery, just like the female lead in the movie ­— the couple felt a little bit like "royalty" and were definitely the stars of their own real-life production.
Day 1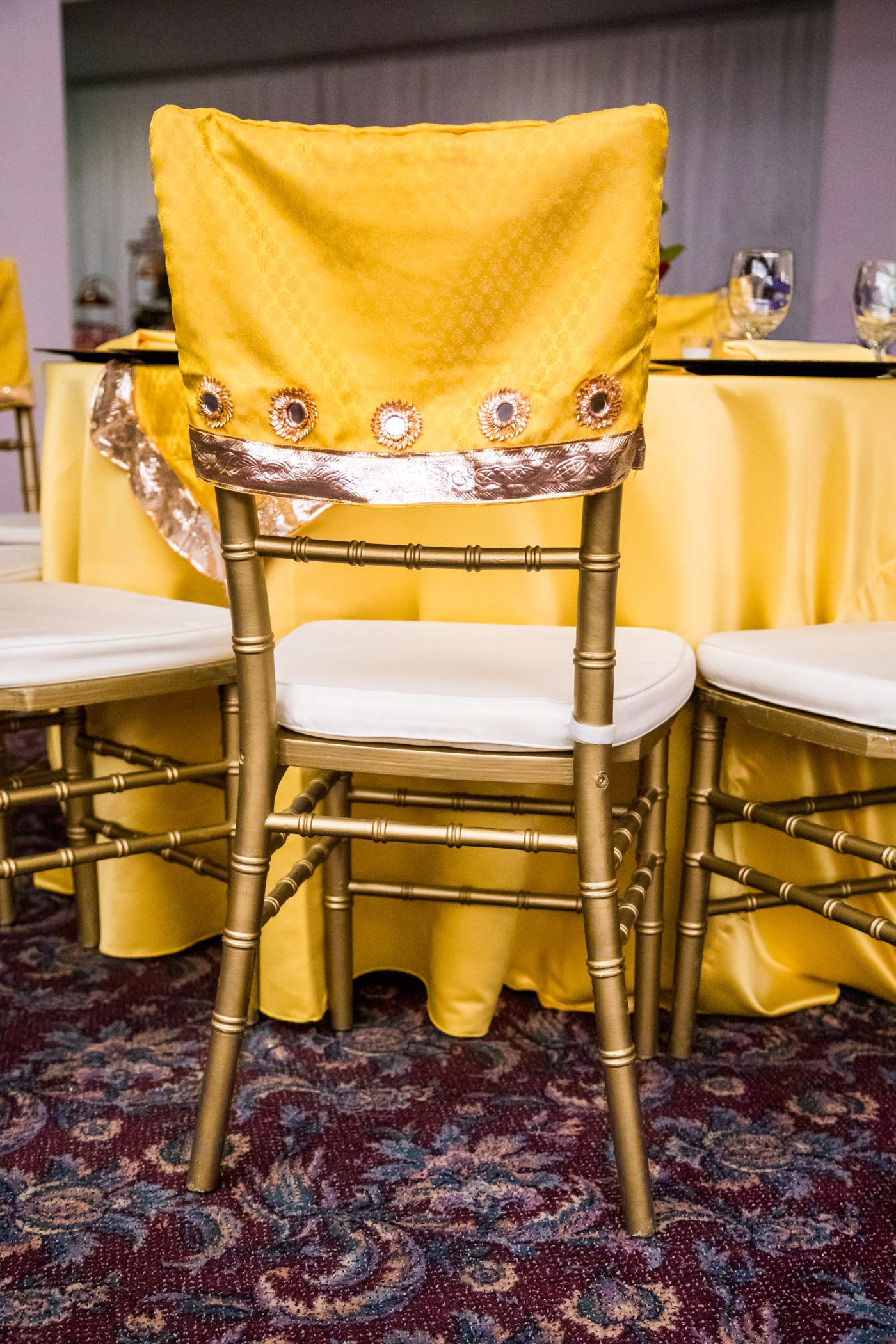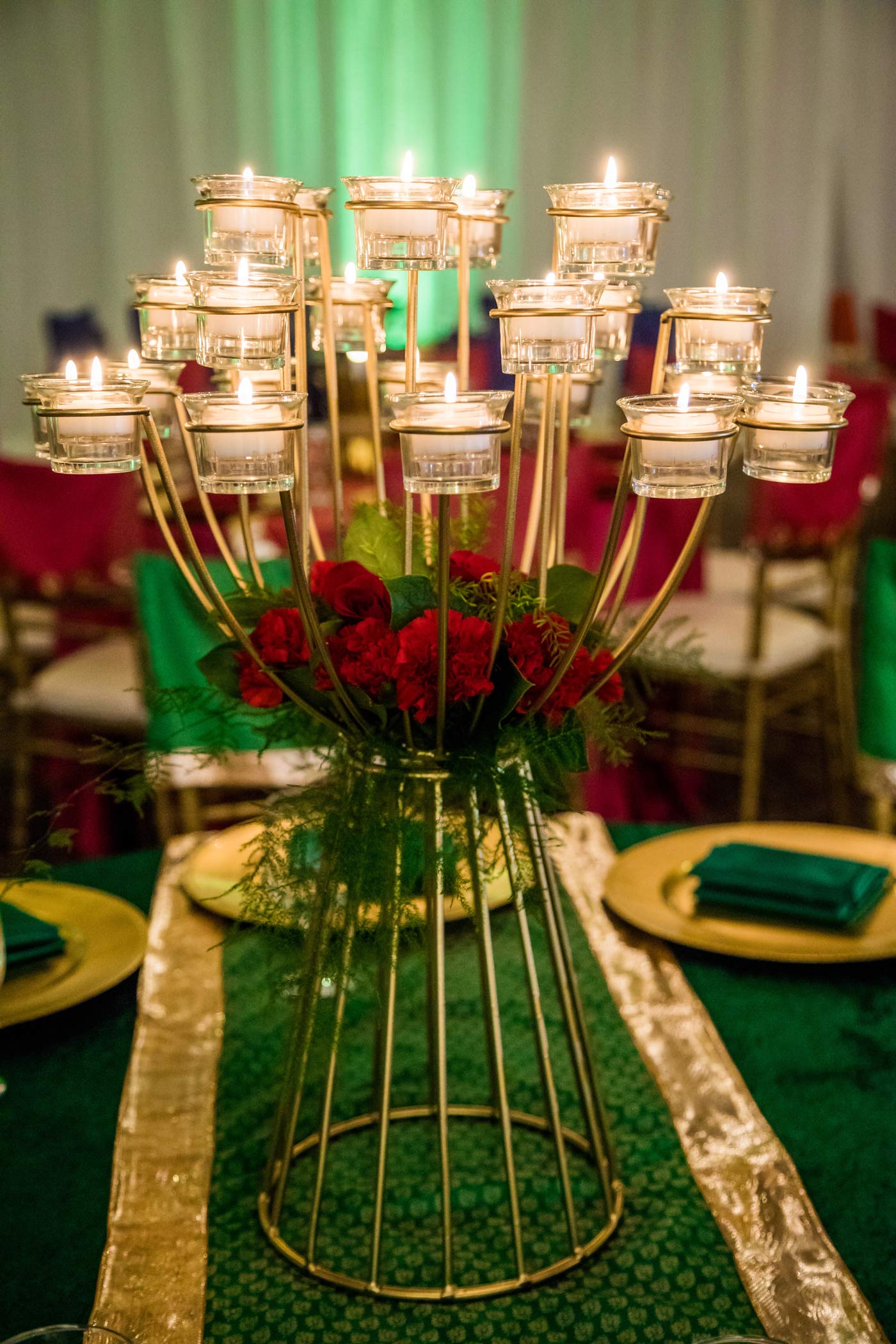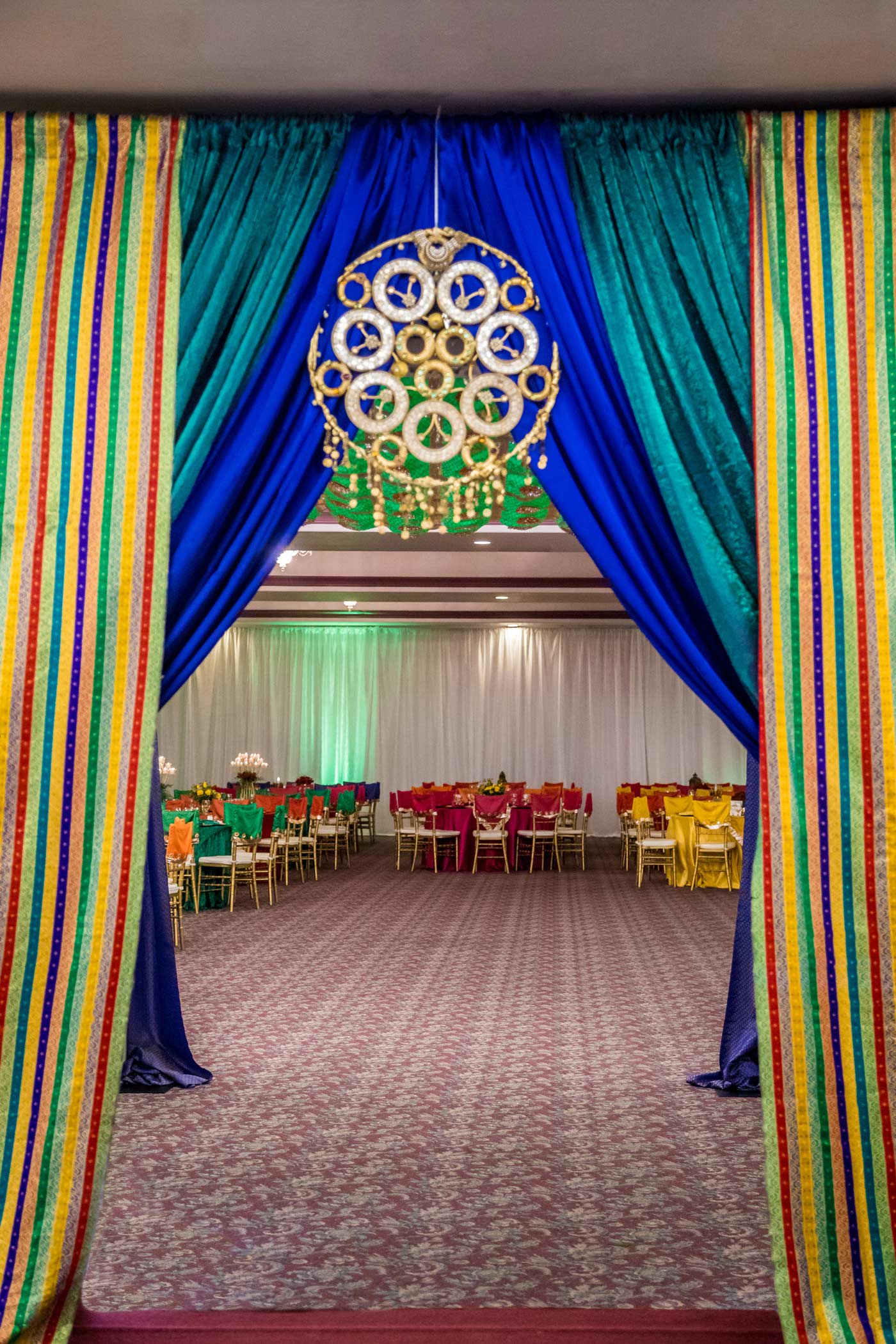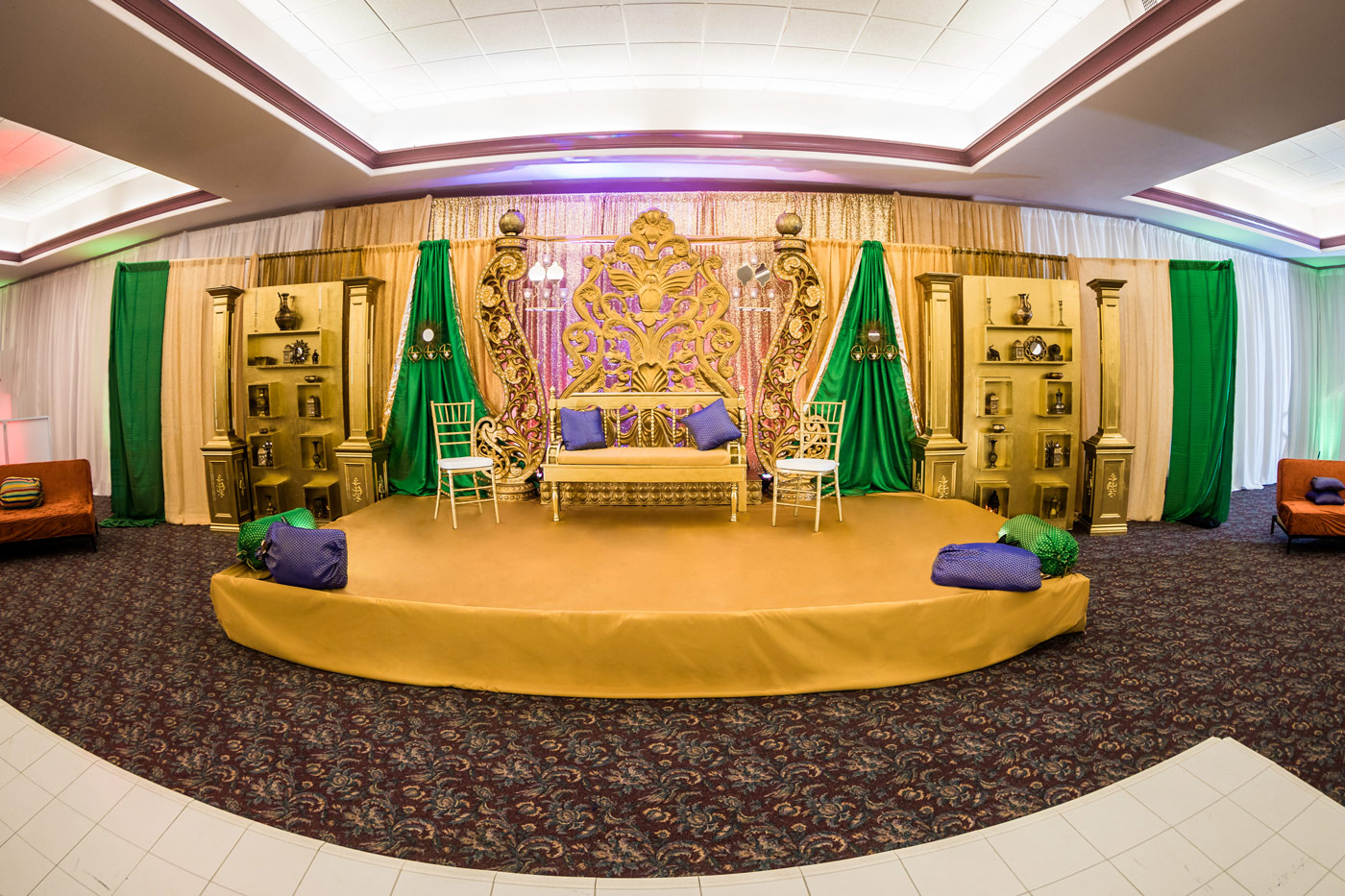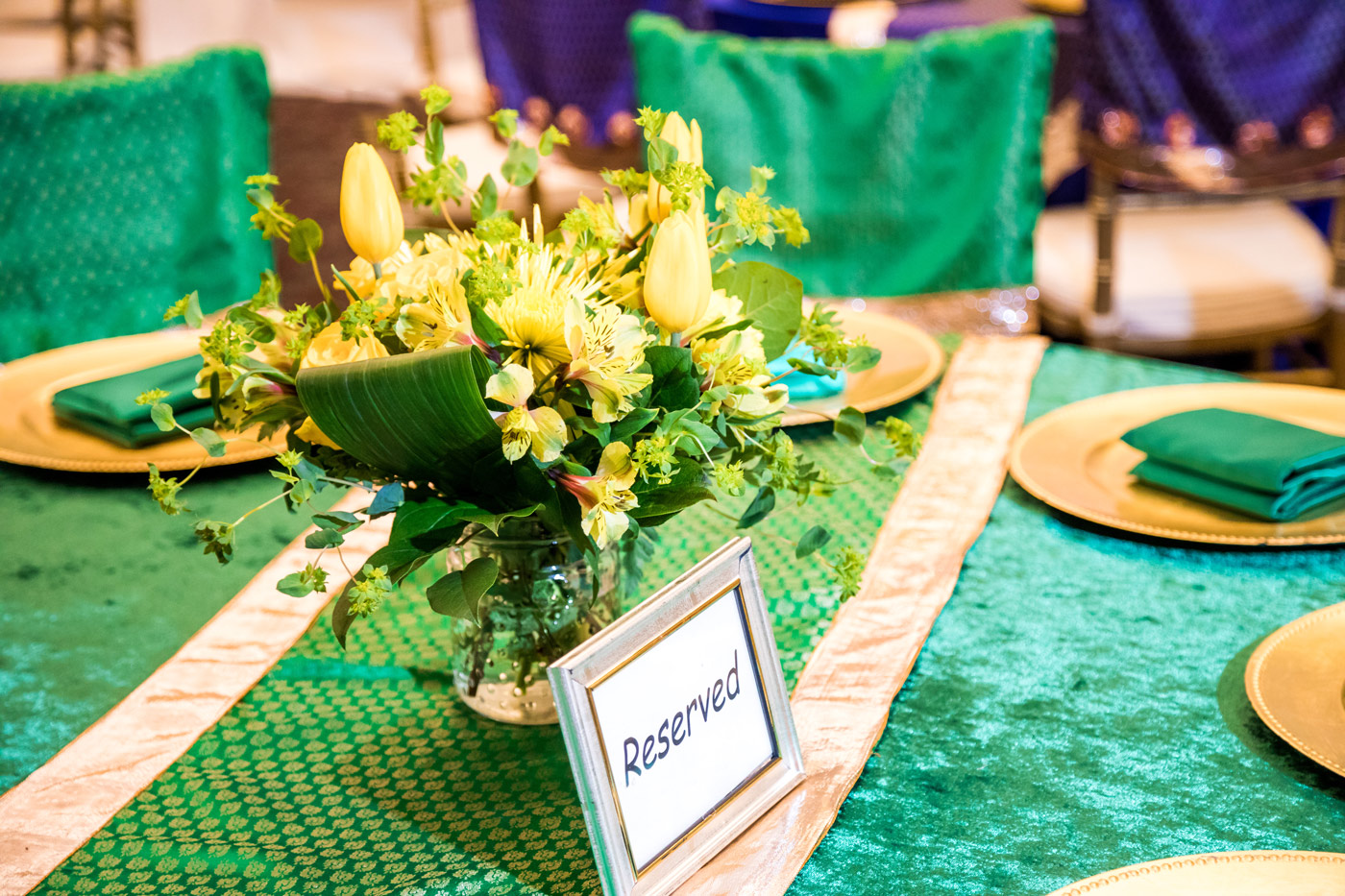 "Elegant and Romantic" are the two words Onsa used to describe her day. The wedding flowers and colors: blush ivory white roses, white orchids, hydrangeas and lily's beautifully complimented the colorful wedding costumes and bursts of red, gold and black accents that could be found all over the large wedding venue.
Guests dined on a sumptuous buffet that included lamb chops, chicken biryani, lamb karahi, chicken korma, naan, and mixed vegetables. For dessert the guests enjoyed fresh jalebis, mitai, a huge fruit platter and cupcakes.
Day 2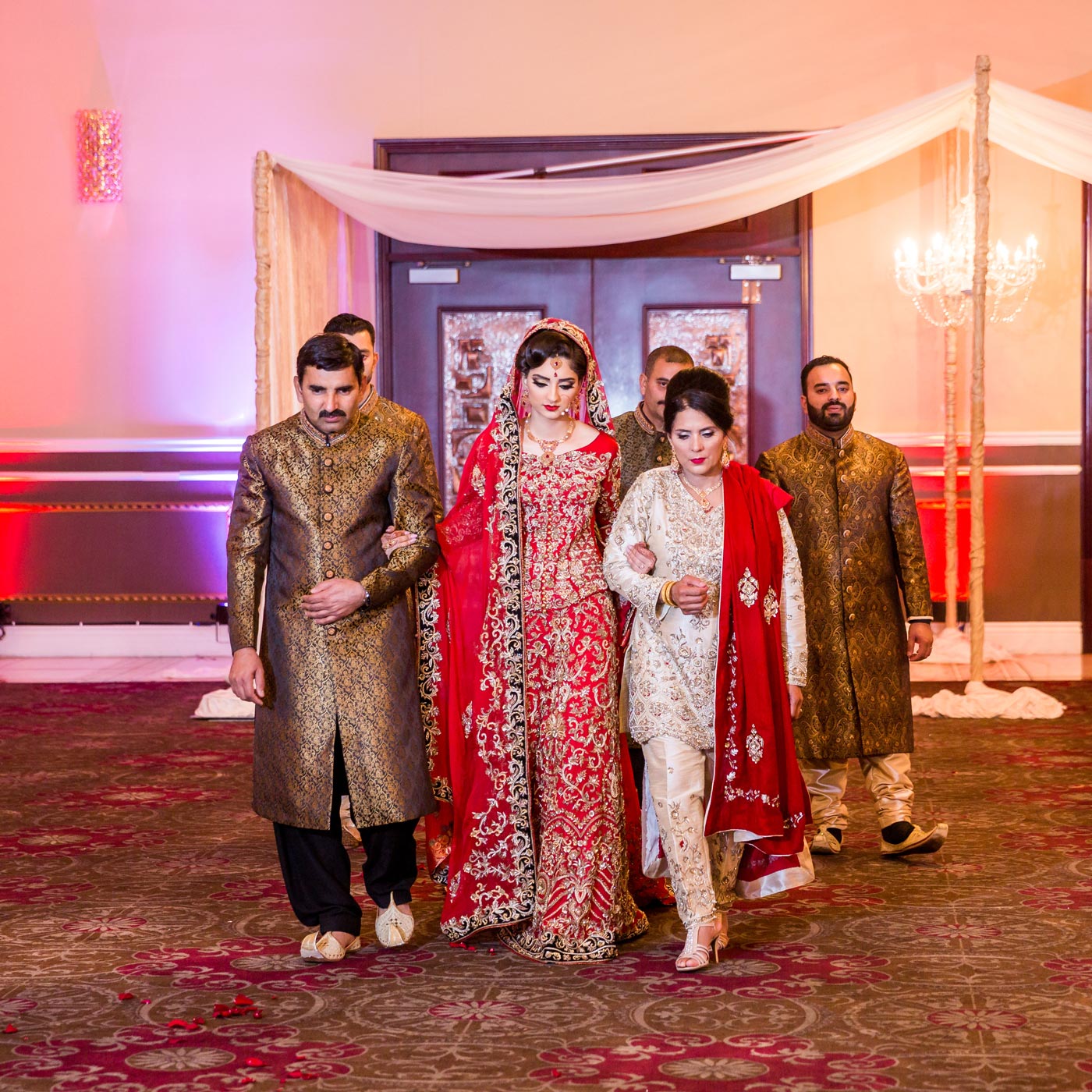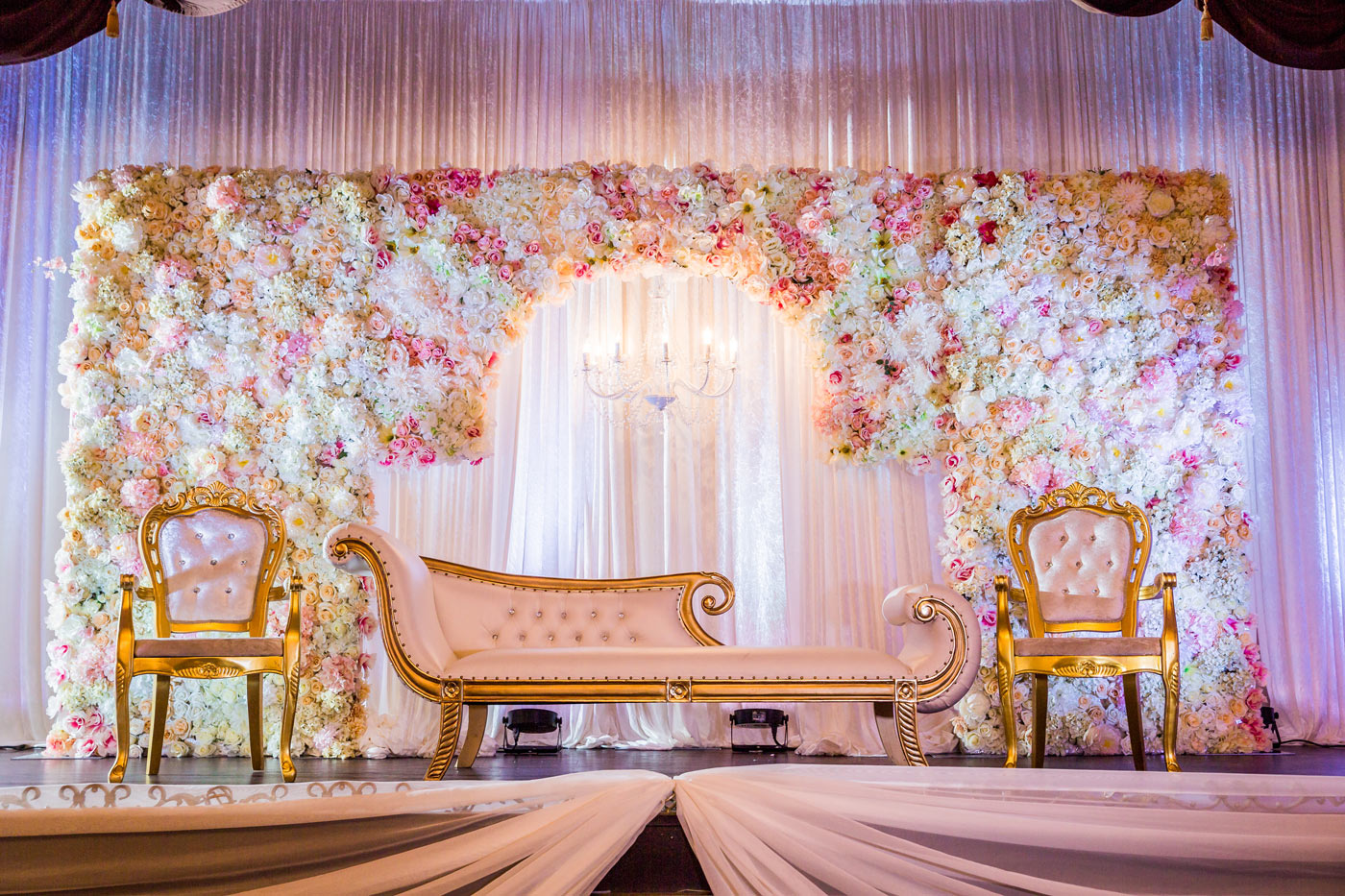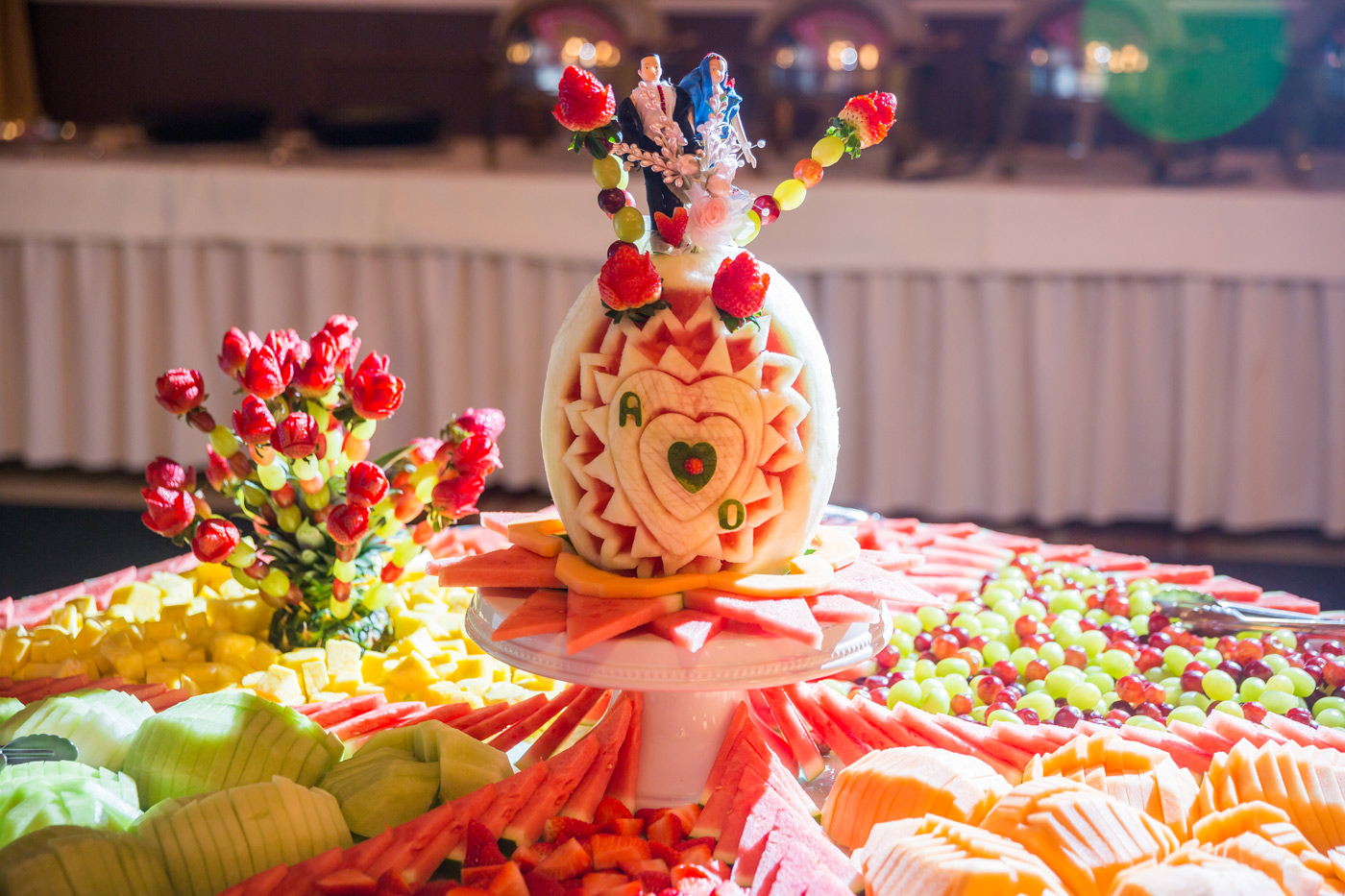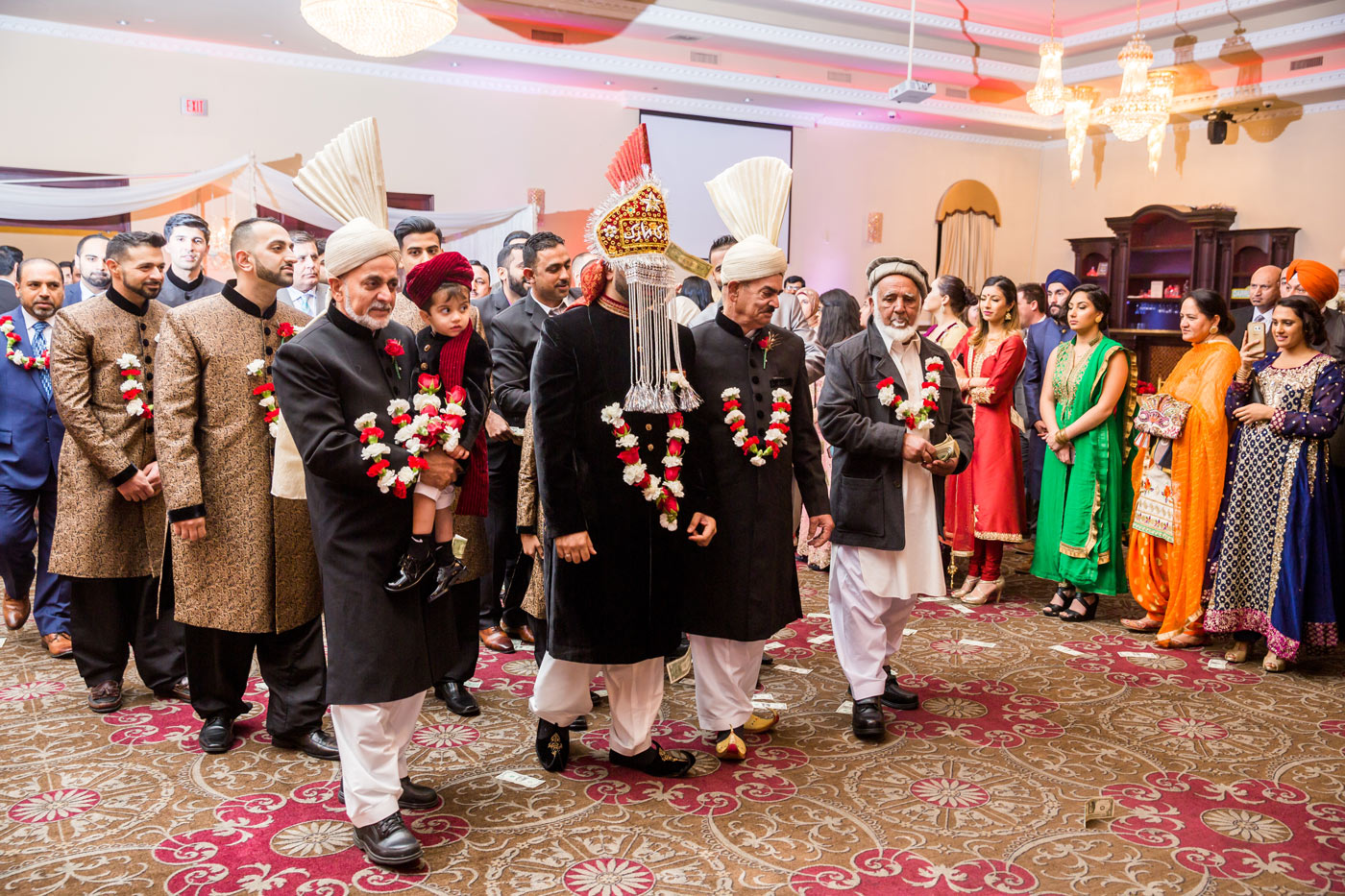 On the way from the wedding site to the reception it dawned on Onsa that they hadn't chosen a song for the First Dance. The couple quickly decided that "As You Are" by the Weeknd would be, since he is one of their favorite artists, a perfect choice. Running into the reception room just minutes before the guests were due to arrive, Onsa told the DJ which song to play for their big moment. When that time arrived Onsa said it was the most romantic part of the entire day. After four years of dating and two years of planning the wedding all the stress and trepidation leading up to the big day melted away as they held each other close and danced to their favorite song.
Onsa said that the one surprising thing that happened that day was the amount of people dancing. Friends and relatives who would normally hug the wall or anchor themselves to a table got out on the dance floor and jumped, swayed, rocked, and moved to the rhythm.
Asked what, if anything, she would do differently, Onsa answered that she would spend "less time sitting on the stage being photographed" with almost every one of her 500 guests. But it's a pretty good bet that 20 years from now when she is going through her wedding album reminiscing about her spectacular wedding day that many of those photos will be a cherished memory of a favorite aunt or old friend.
Day 3 Reception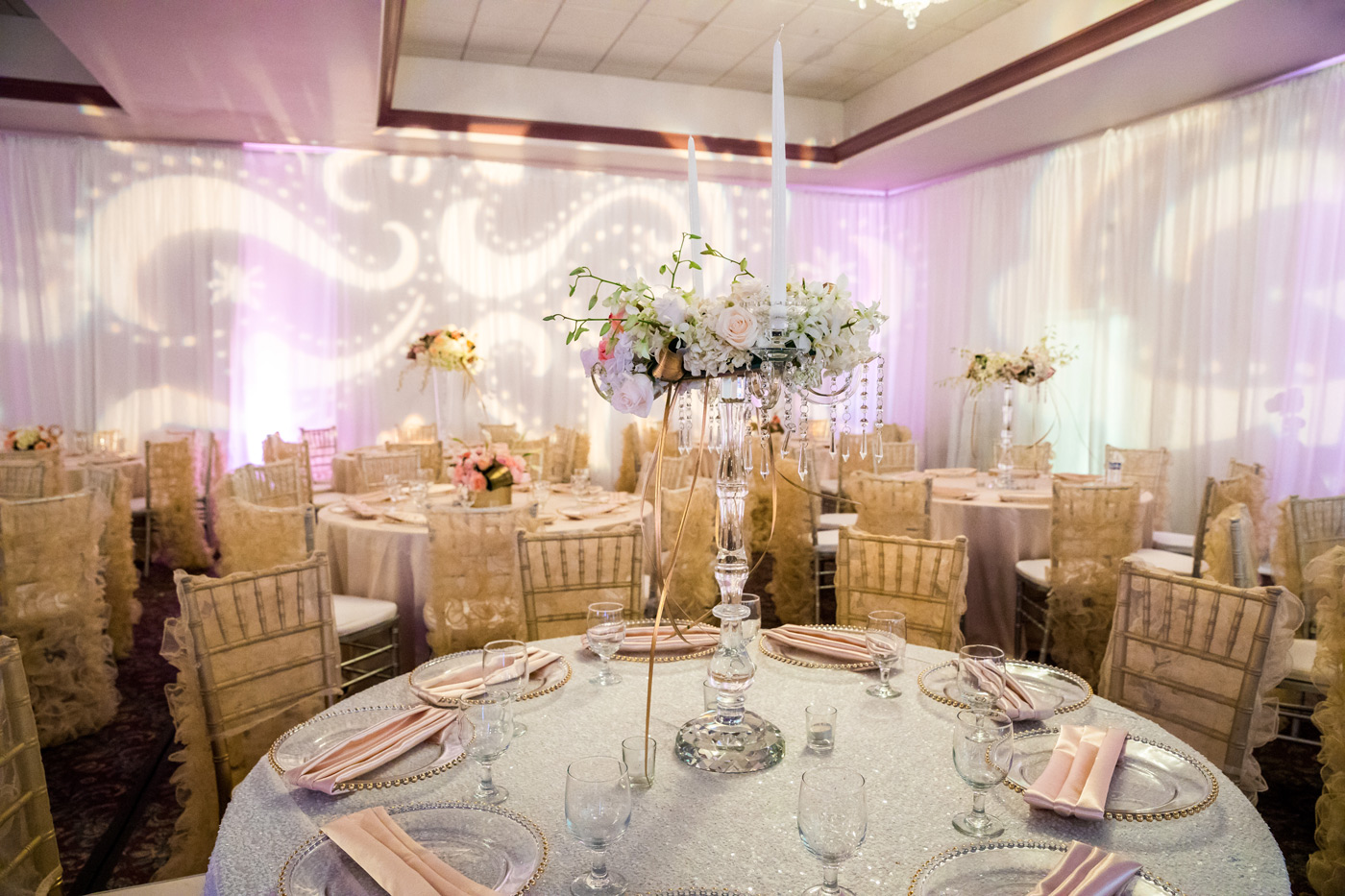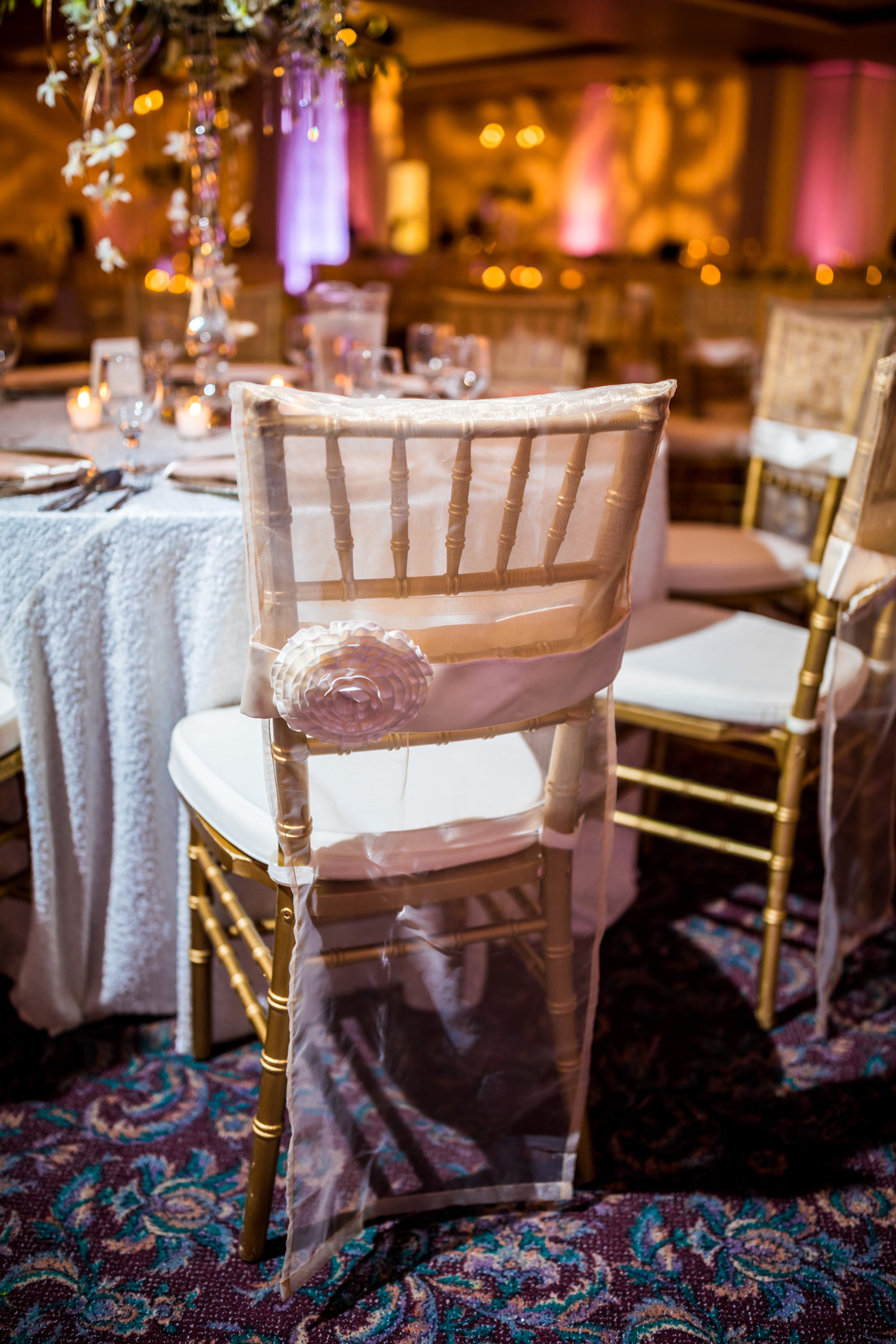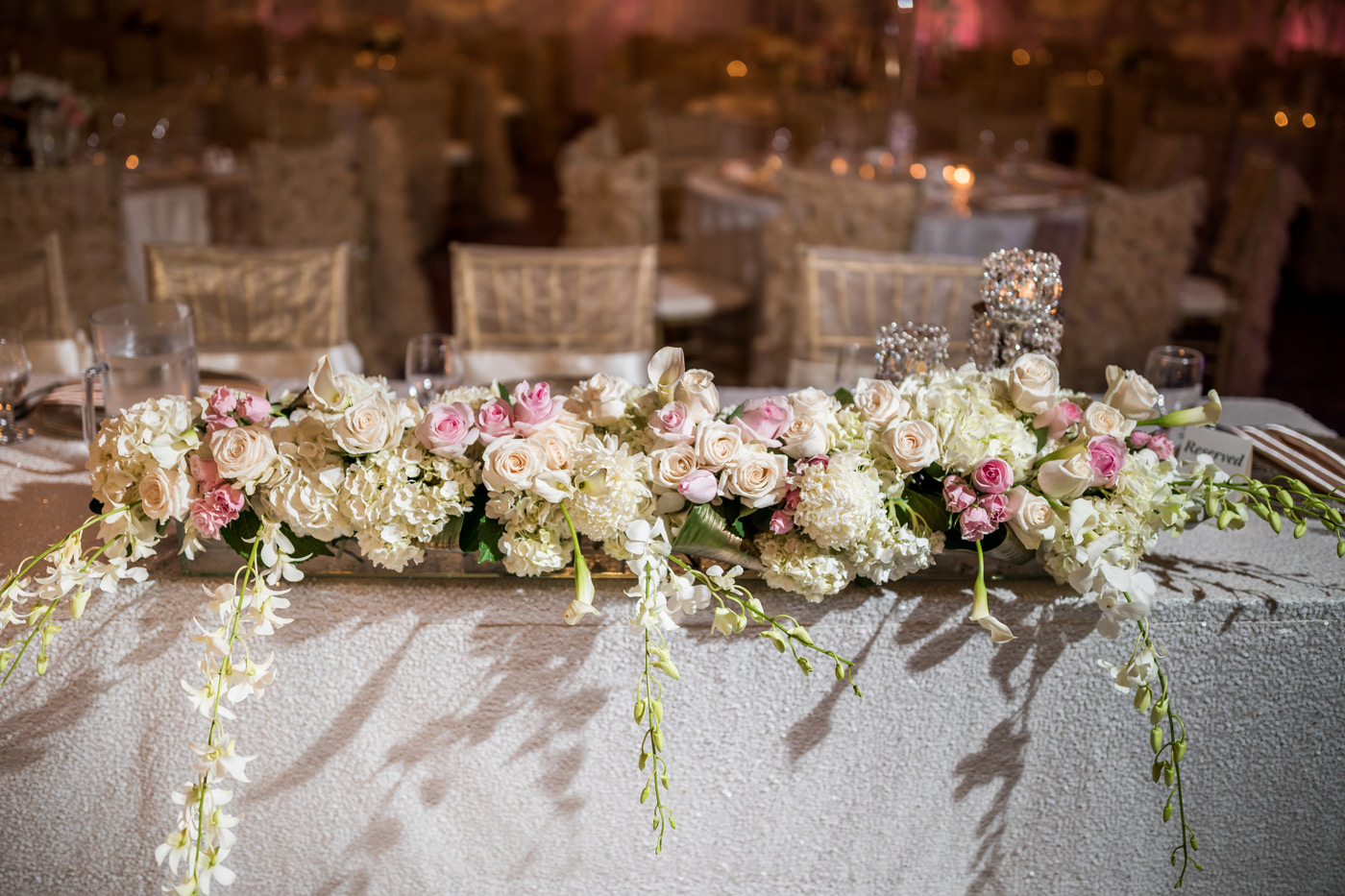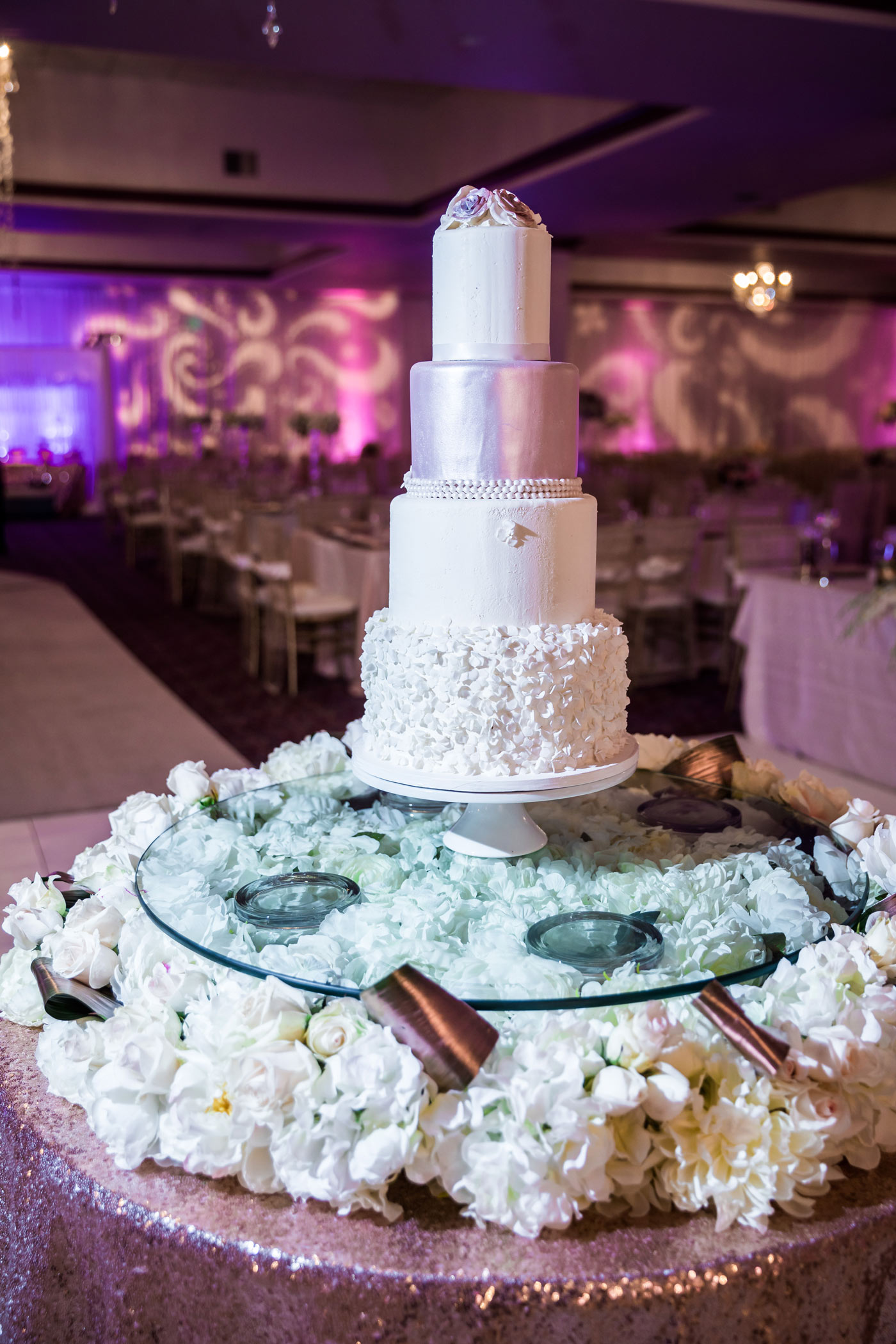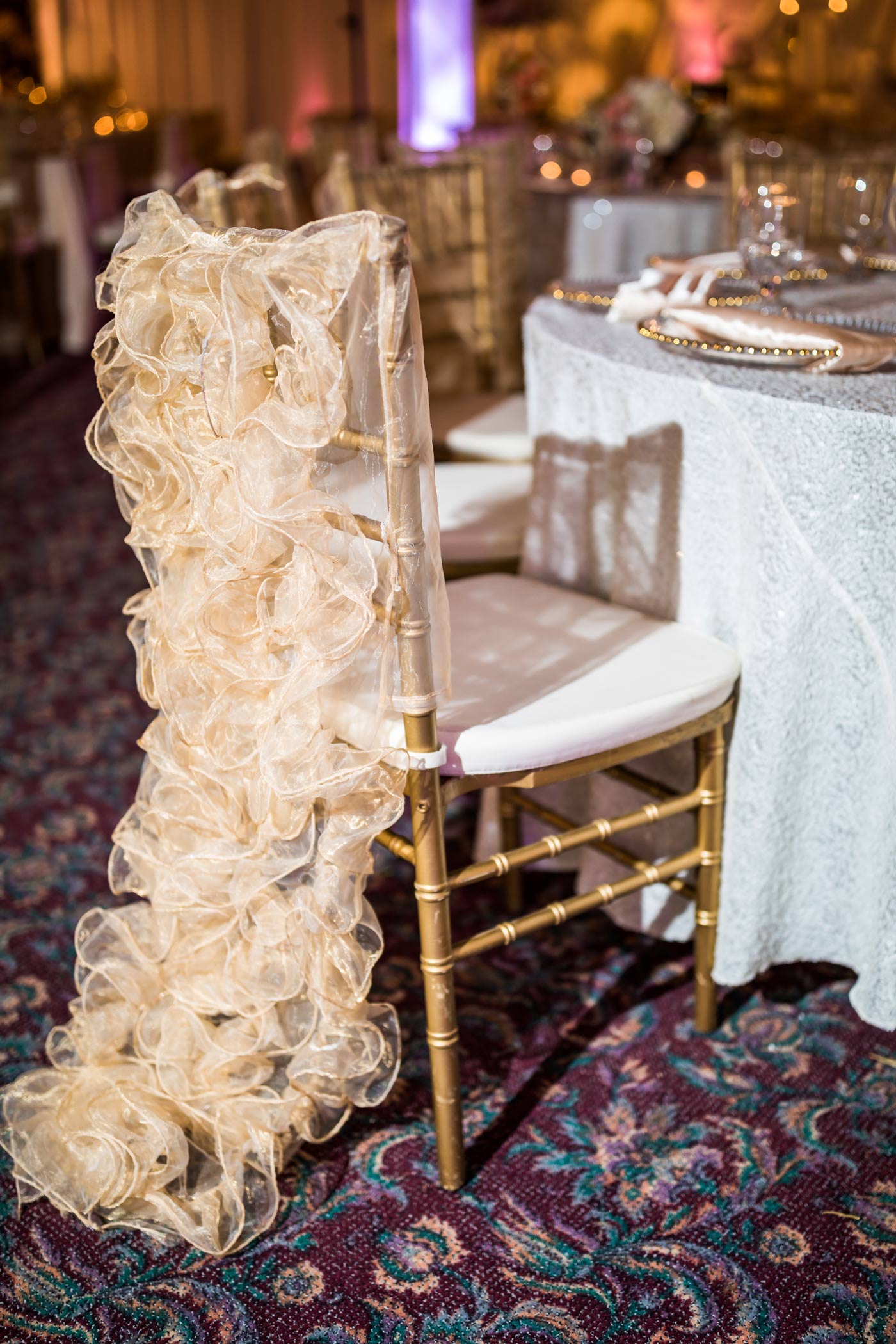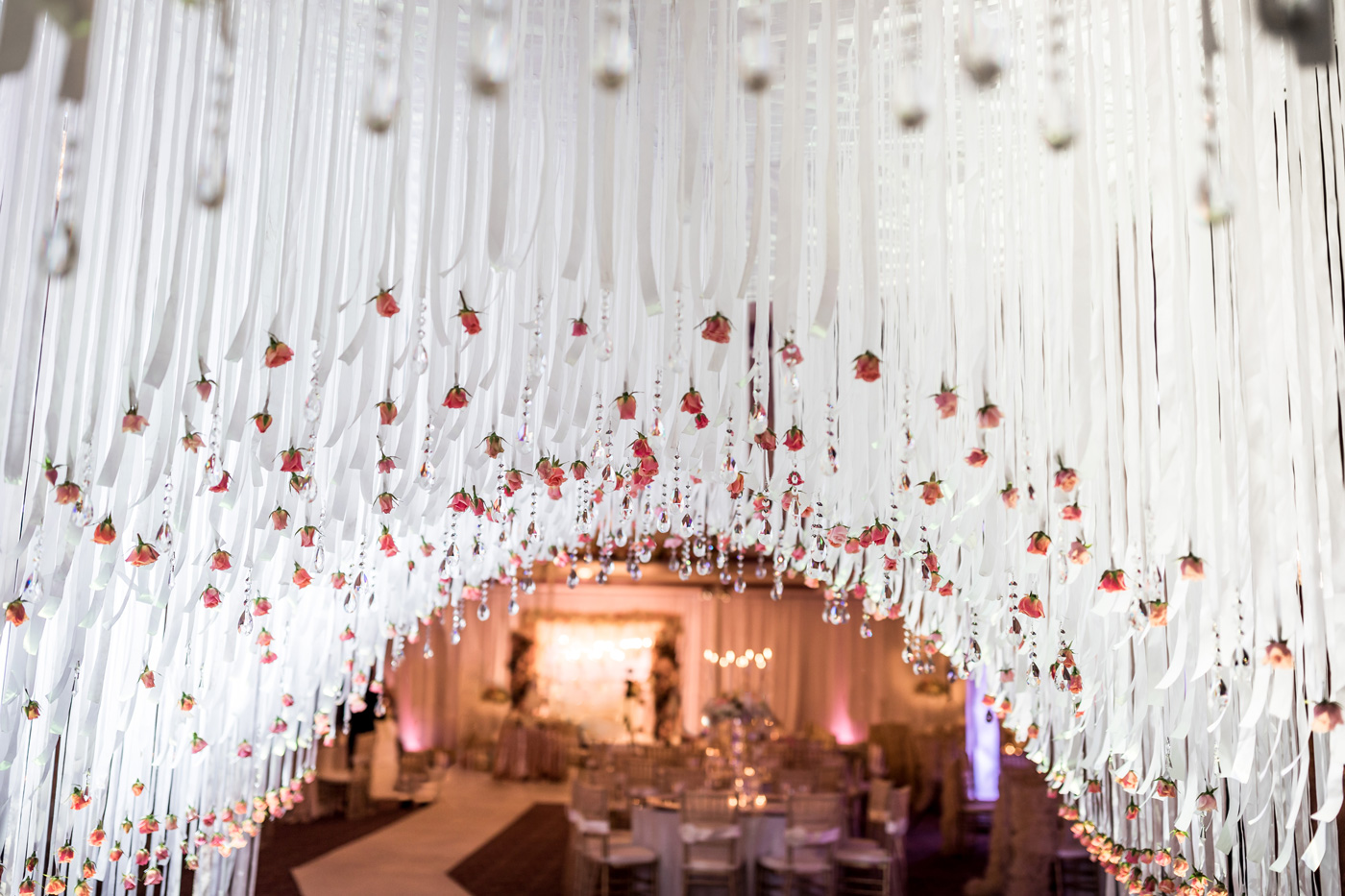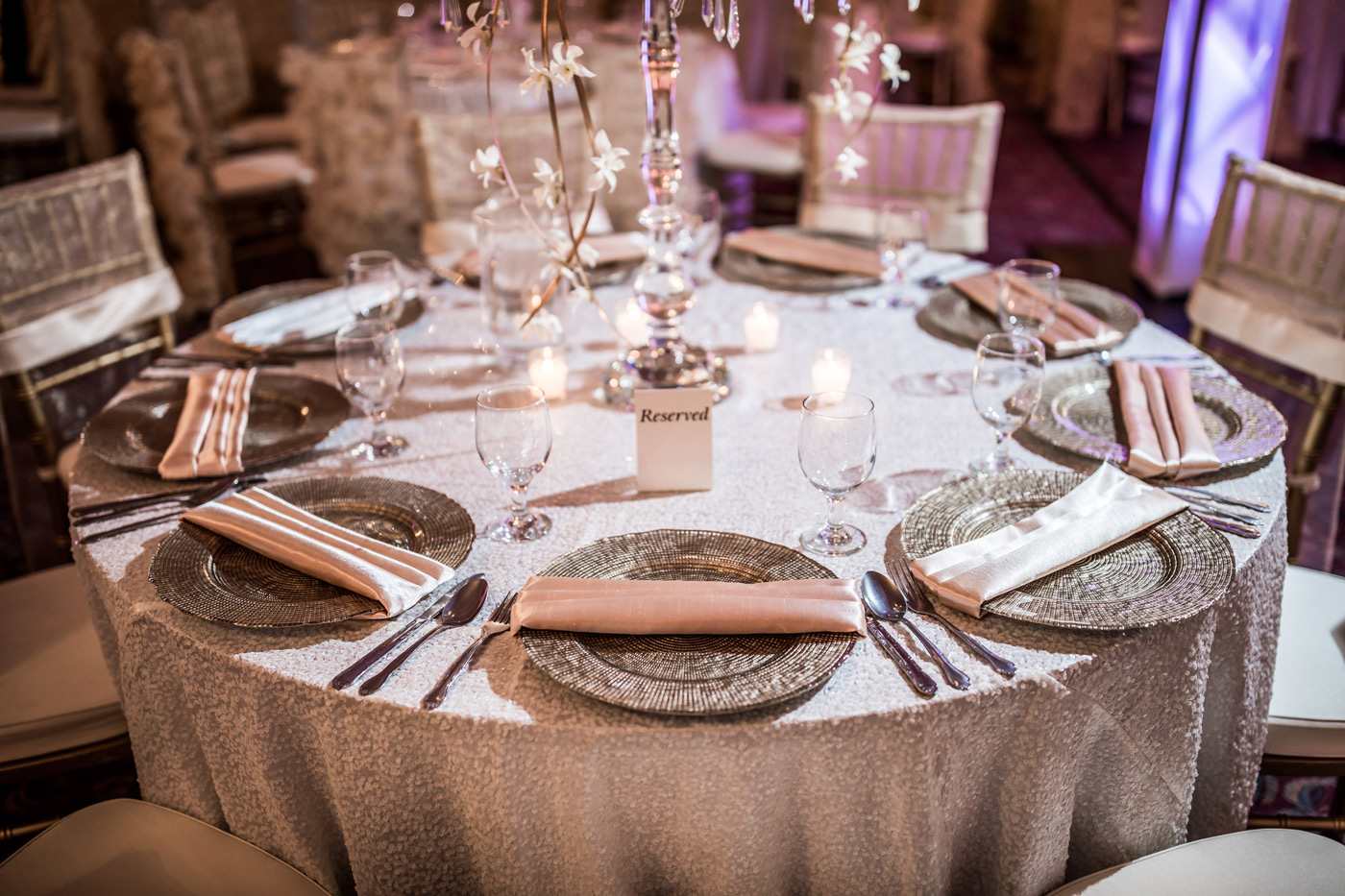 Onsa described her wedding day as "beautiful, memorable and exciting." Her advice to other Bride's-to-Be is just to try to enjoy the events because they pass extremely quickly. Don't let the stress overpower your excitement." Ali said, "Slow down, take your time, and don't rush through the ceremony or events. It's your day — enjoy and cherish every moment of it."
CONSULTANT/DECOR: We Do Designs
[CEREMONY] Mirage Banquet Hall [RECEPTION] Walnut Hall [PHOTOS] Cinecrown [CATERING] Haveli Restaurant, Farakh Hashim Catering, India Oven, MIreage [CAKE] Mims Bakery [FLOWERS] Elegant Petals, Flowers by Rachel [GOWN] Shafaat's Haider [TUX/FORMAL WEAR] Sarar [RINGS] Sharif Jewelers [MAKEUP/HAIR] Preeti Dhugga, Beela Shaikh [MUSIC] Wicked Entertainment [TRANSPORTATION] VIP Limousine