It could be said that Brent Suto and Stephanie Price's love story started with a potato. Truth be told, it didn't actually start with one, but it certainly played a large role in their romance.
In June 2015 Brent and Stephanie were on their first trip together to the most renowned city in the world for lovers — Paris. One day they rented a golf cart to cruise around Versailles. When they both got hungry they went over to a potato stand for a snack. Noticing that Brent was devouring her portion of the treat she said, "Hey, I need to eat too…you would probably let me starve!" Just at the moment Stephanie had her fingers full of potato Brent said those most welcome of words: "Will you marry me?" She said "yes", but thought, really? You're asking me this monumental question with my hands a complete mess? Madly trying to get the food off her fingers in anticipation of the ring she was certain to come next, she managed to have almost every morsel off just as Brent pulled out the ring and said, "I love you very much, and you are the most amazing person that I have ever met. Will you marry me?" Again she said "Yes!"
Brent and Stephanie and had their first "unofficial" date after work one night in 2013. After closing up the Half Moon Bay restaurant where they were both working, they went for a walk along the beach. They walked for hours, talking about their lives and dreams for the future. By the time the walk ended it was midnight and they ended it with their first kiss. A kiss, Stephanie recalls, that set-off fireworks and she knew that Brent was "something special." That kiss would lead to many more, culminating in a wedding four years after that long walk.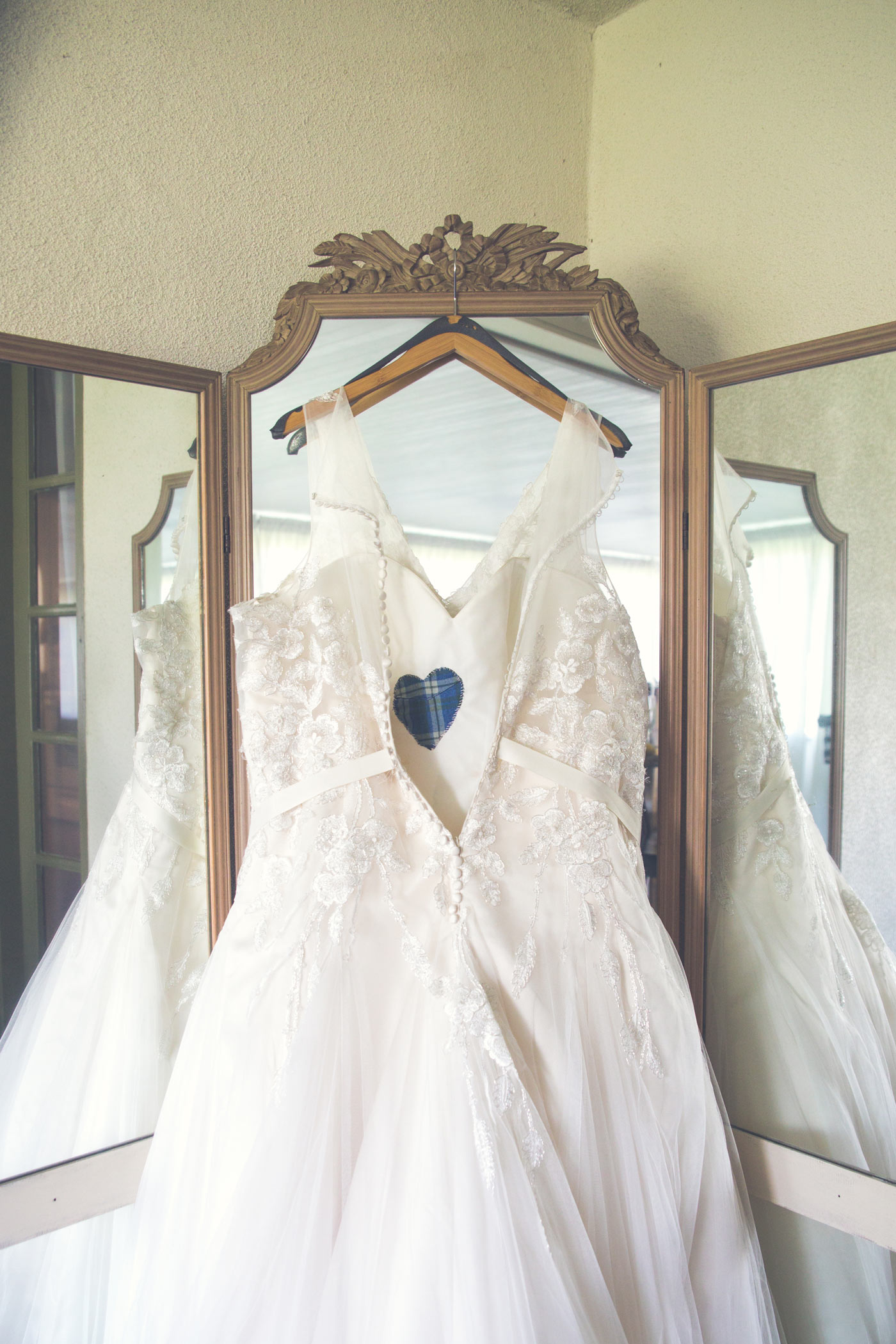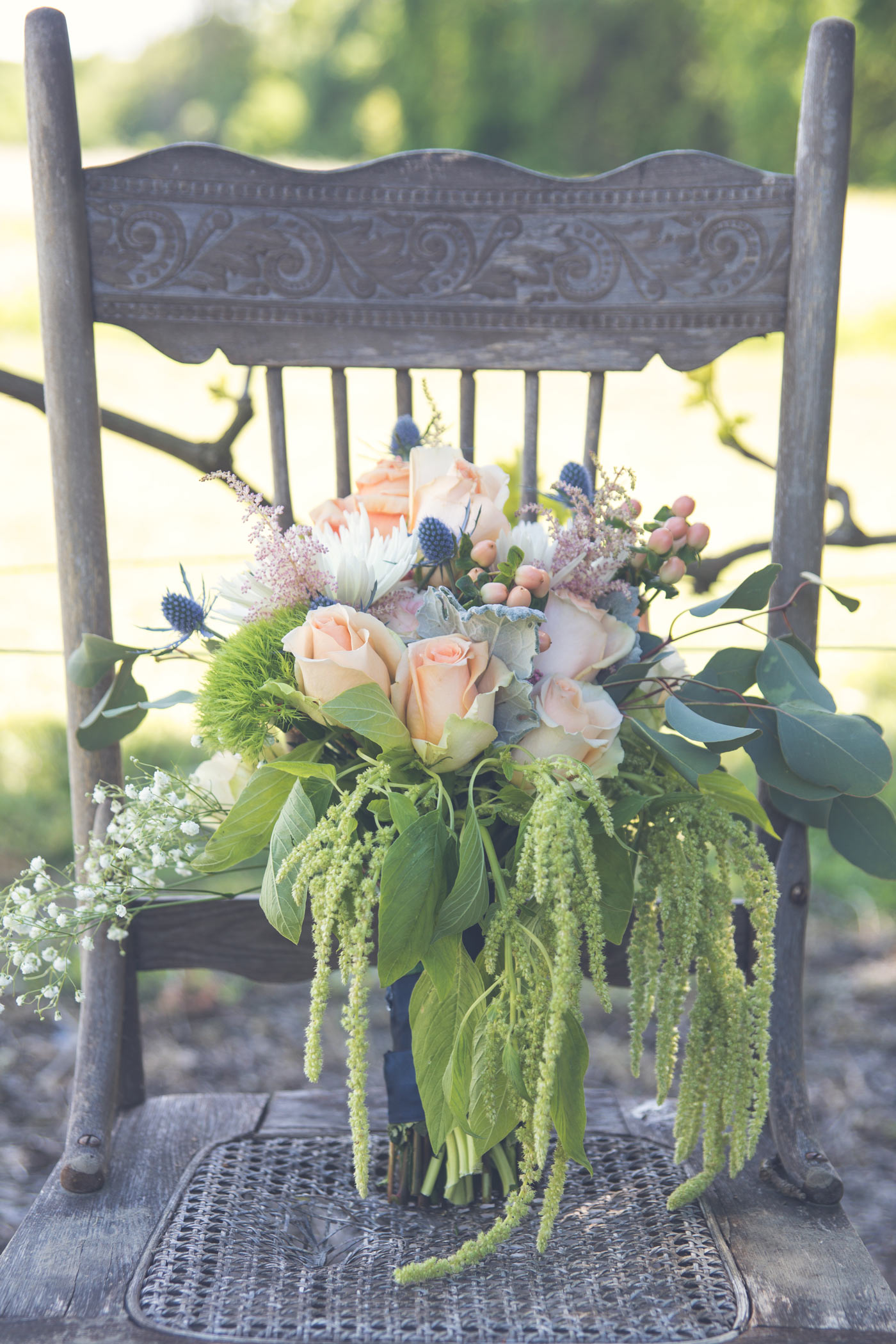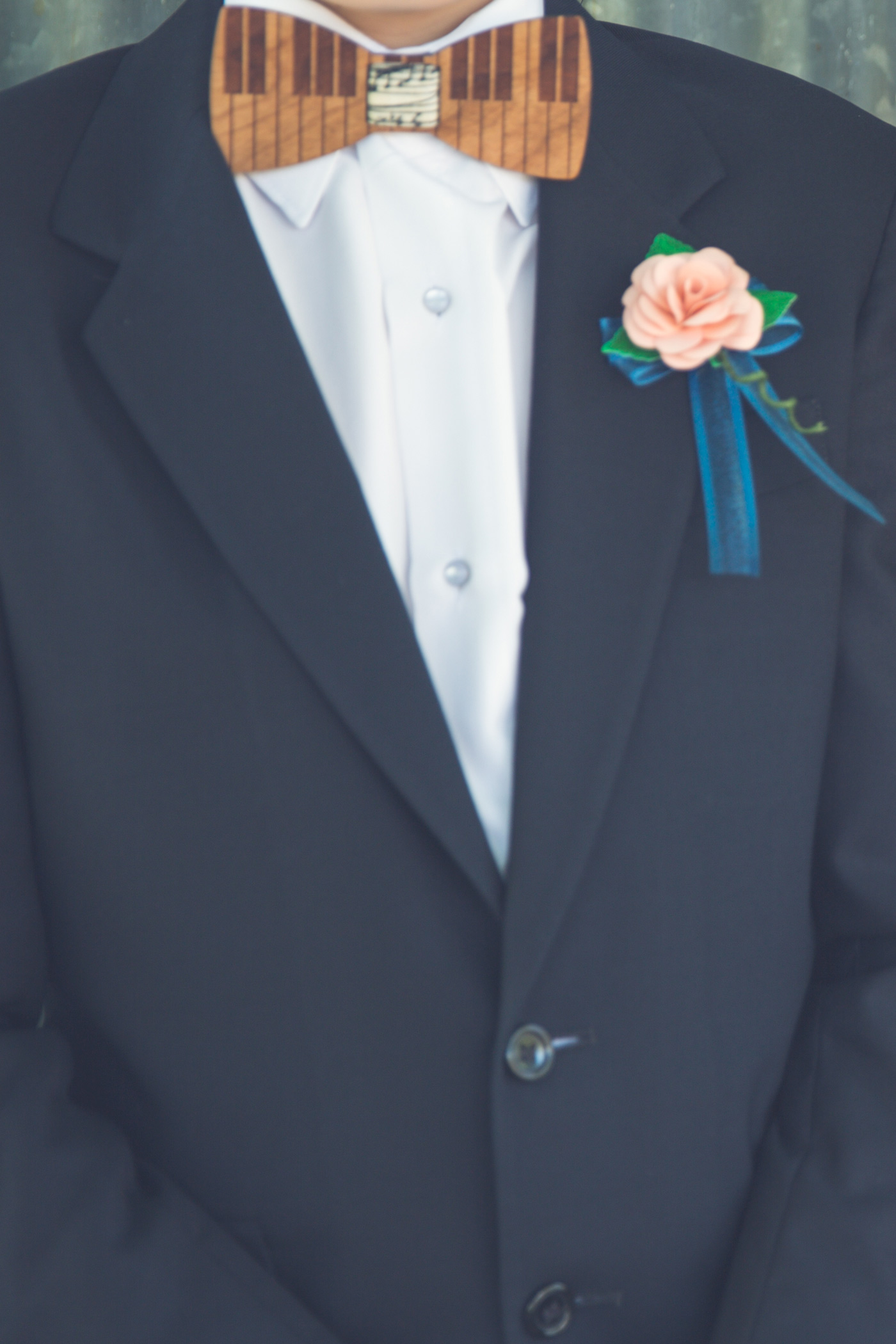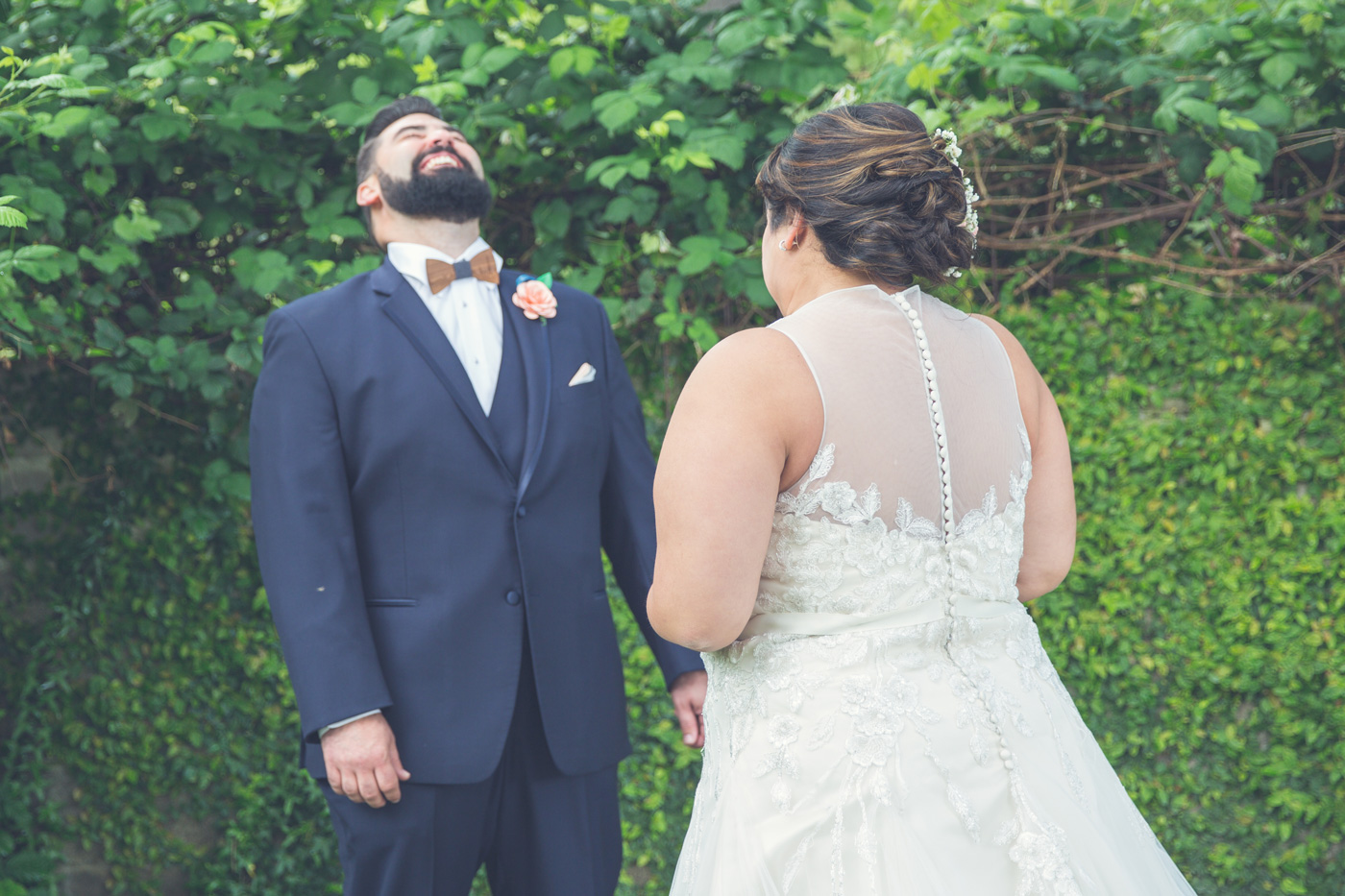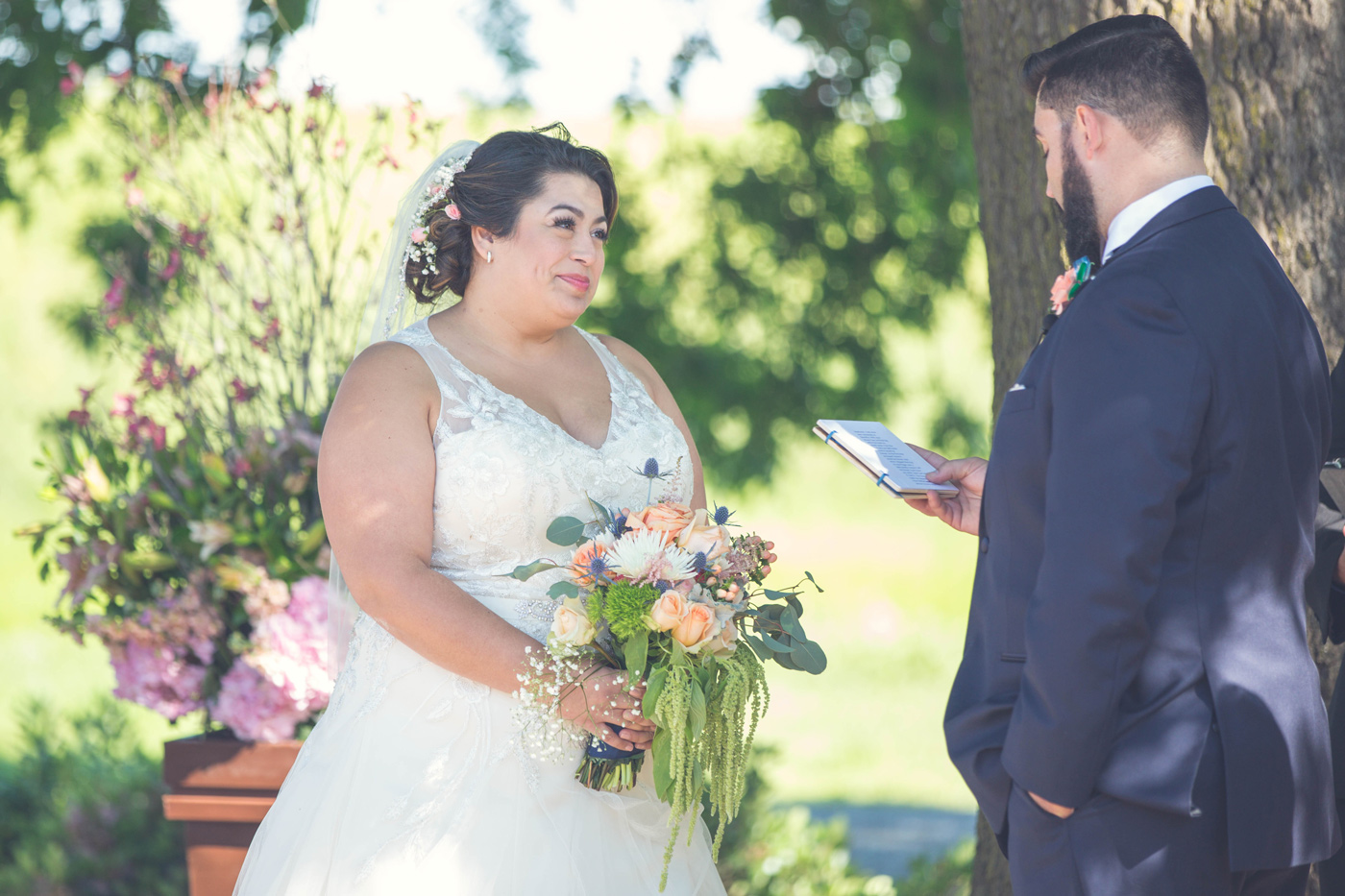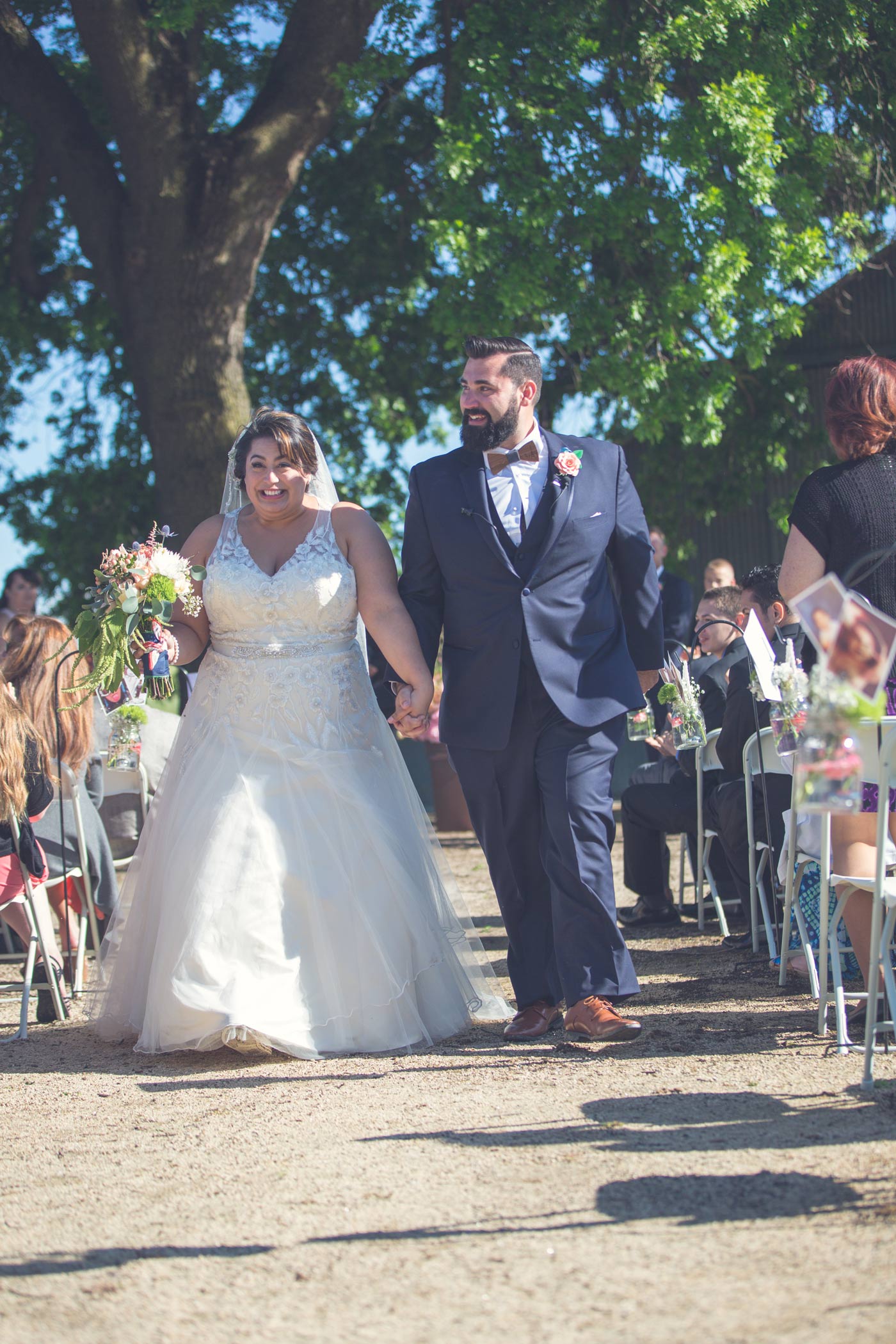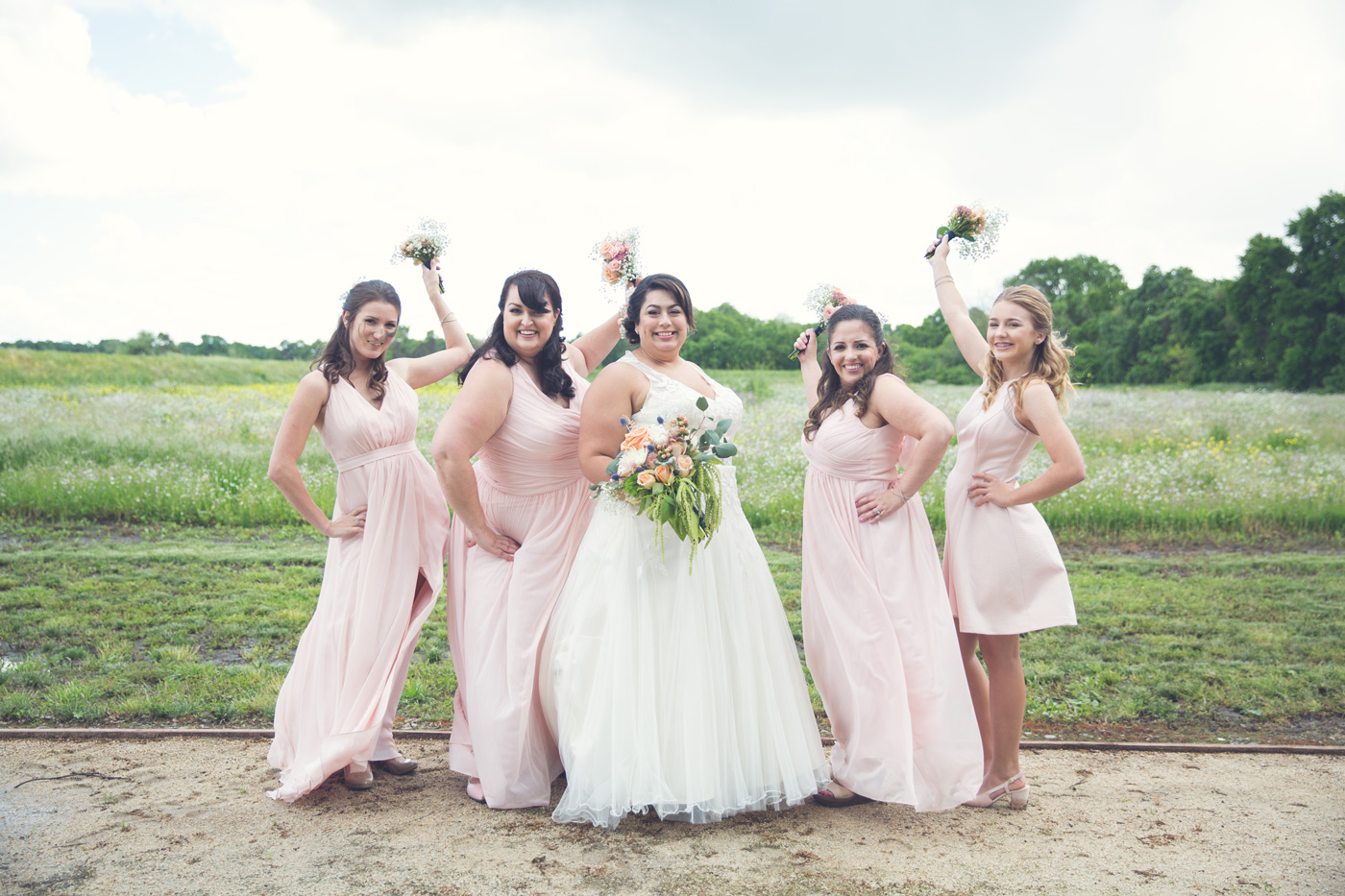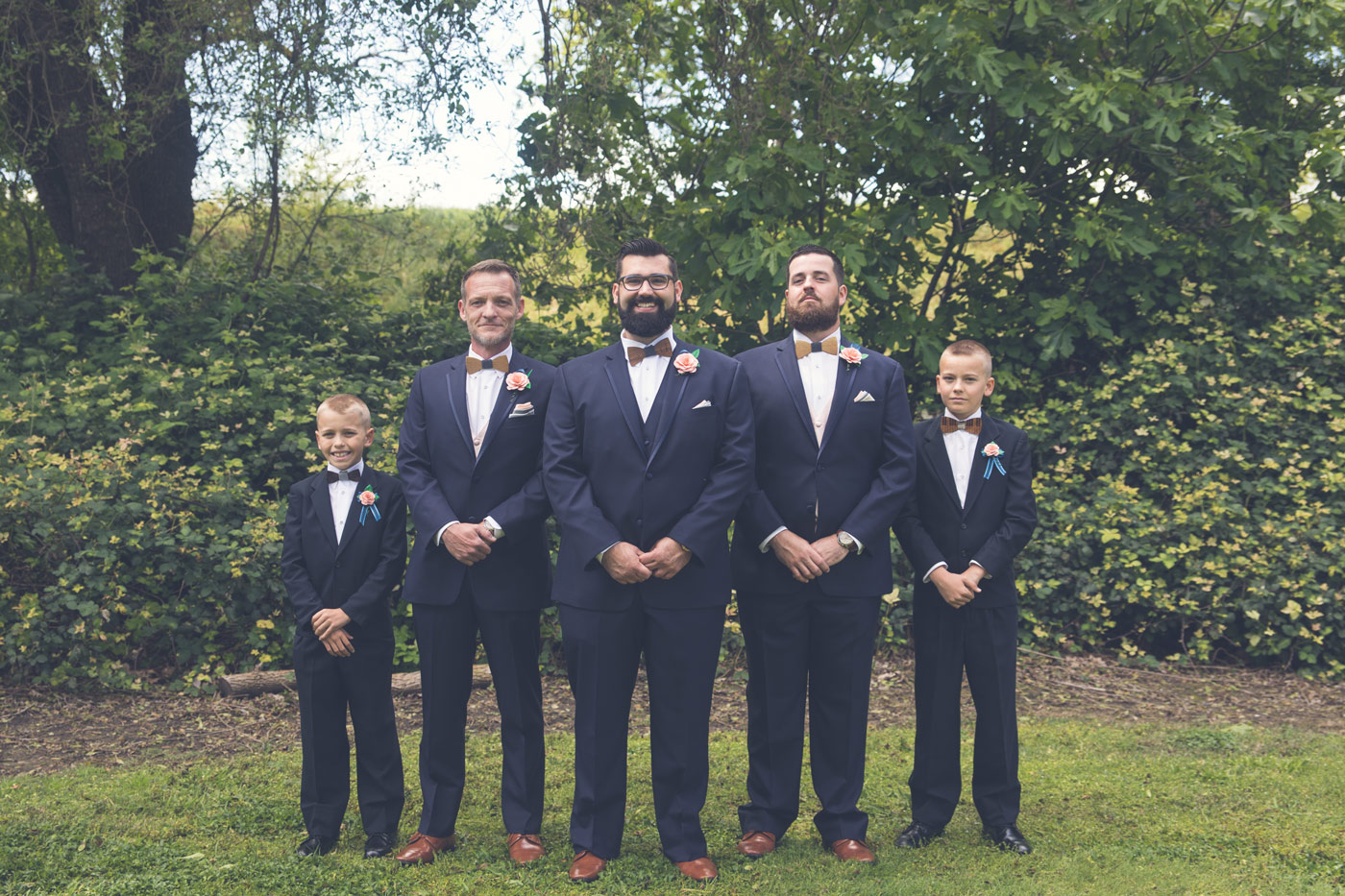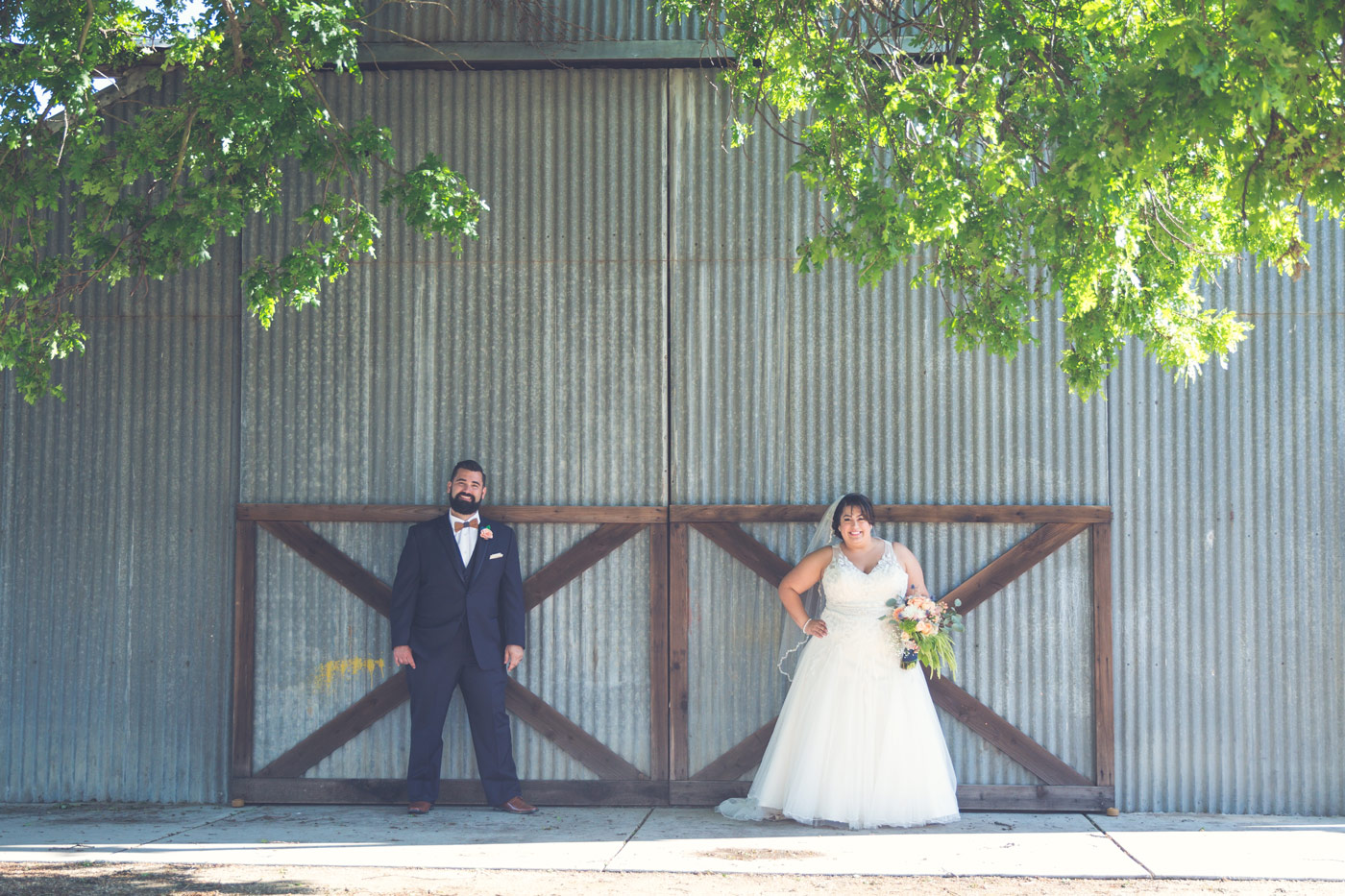 On April 13, 2017 Brent and Stephanie said their vows in front of their 65 guests. The wedding party consisted of Stephanie's maid of honor, two bridesmaids and a flower girl. Supporting Brent were his best man, a groomsman, a ring bearer, and a junior groomsman – a cousin who played the bridal march.
Stephanie's dress was simply "romantic and flowy with a touch of bling," while the barn venue was fittingly decorated in rustic vintage with blush, navy and wood the dominant colors. The flowers were contemporary baby's breath, blush roses, daisies, and white spider mums.
The first look, that moment when the bride and groom see each other for the first time prior to the nuptials was, said Stephanie, the most romantic part of the day. She said words cannot describe the feelings they each had at that moment.
Following the intimate ceremony the bridal party and guests enjoyed a family-style dinner that consisted of pickled beet arugula salad with goat cheese, iron crisps chicken in a lemon buerre blanc sauce, braised beef short ribs in a hearty barbecue sauce, and as a little homage to the ' proposal potatoes', roasted potatoes with prosciutto and Gruyere cheese. Dessert was a moist and delicious lemon and raspberry three-tier cake.
The couple's first dance was to You are the Best Thing by Ray LaMontagne. That number set the mood for the rest of the evening as everyone got out on the dance floor.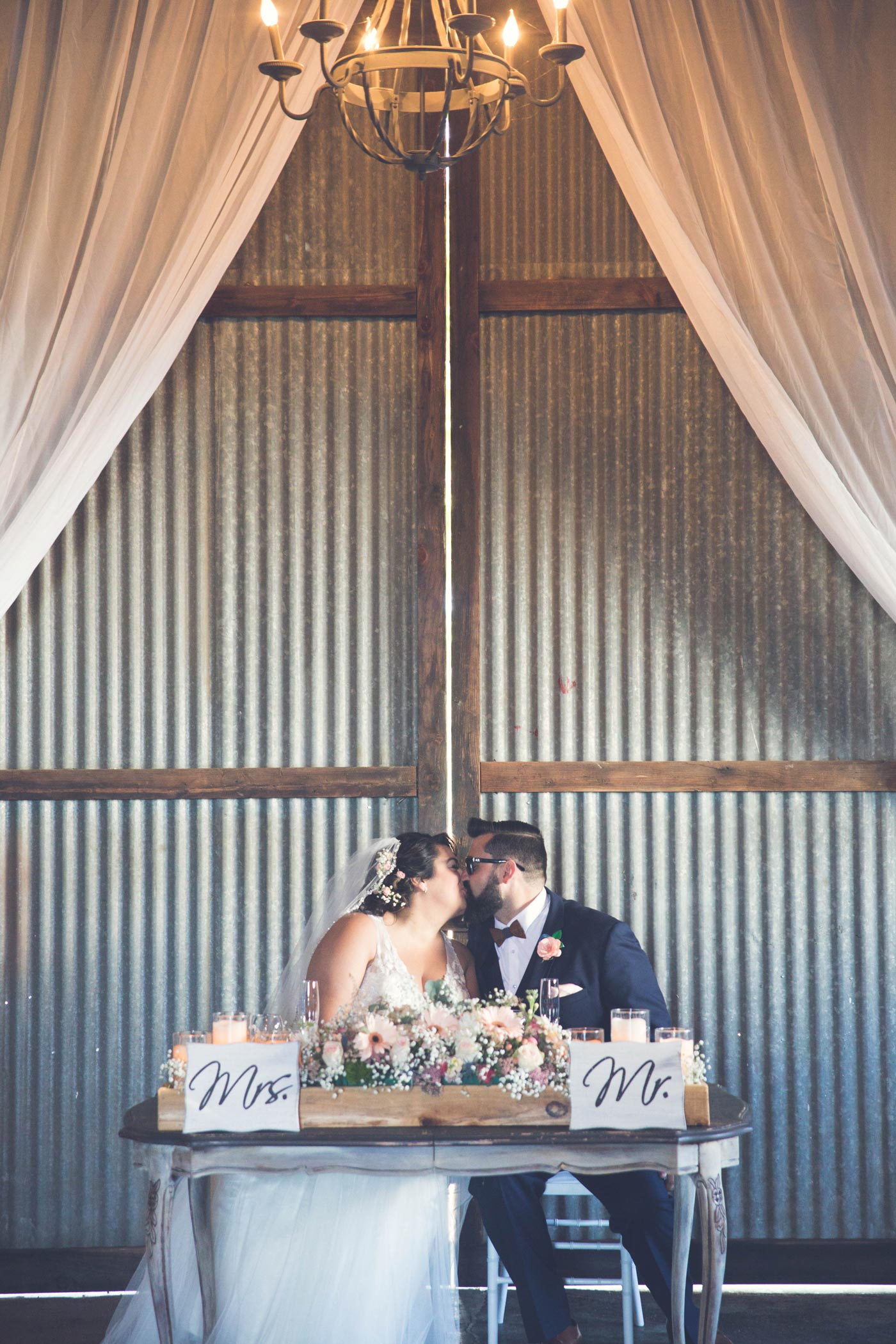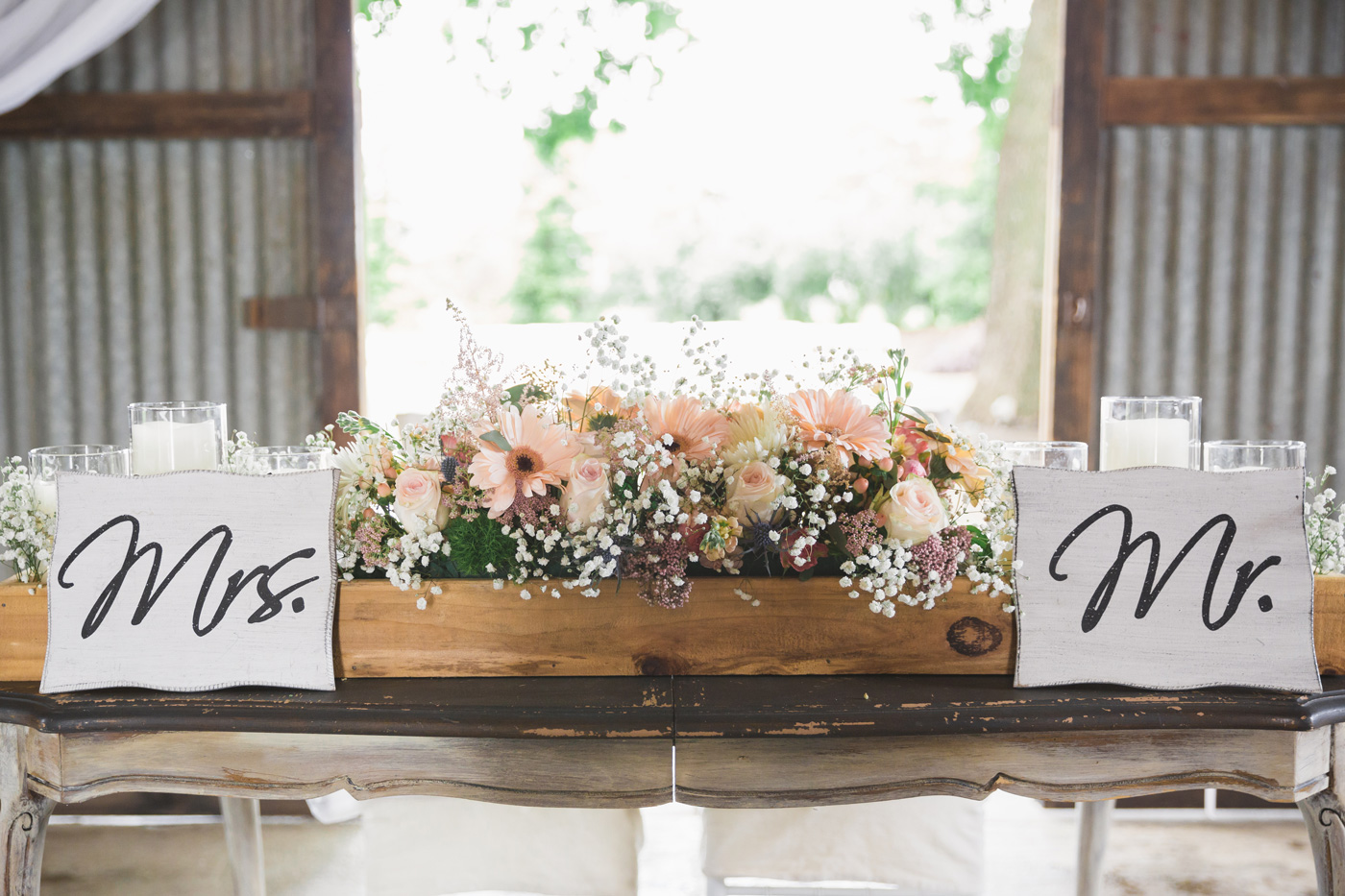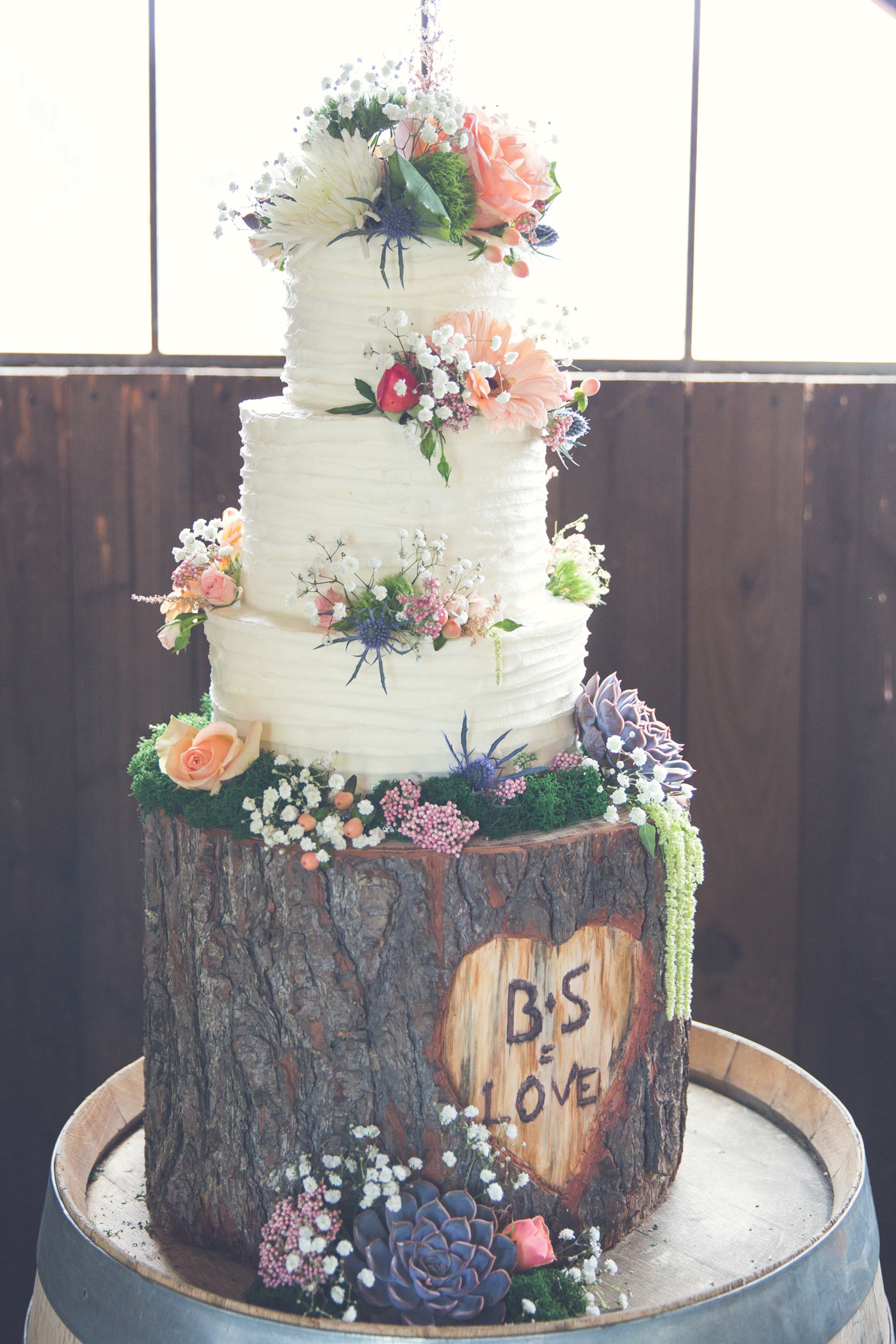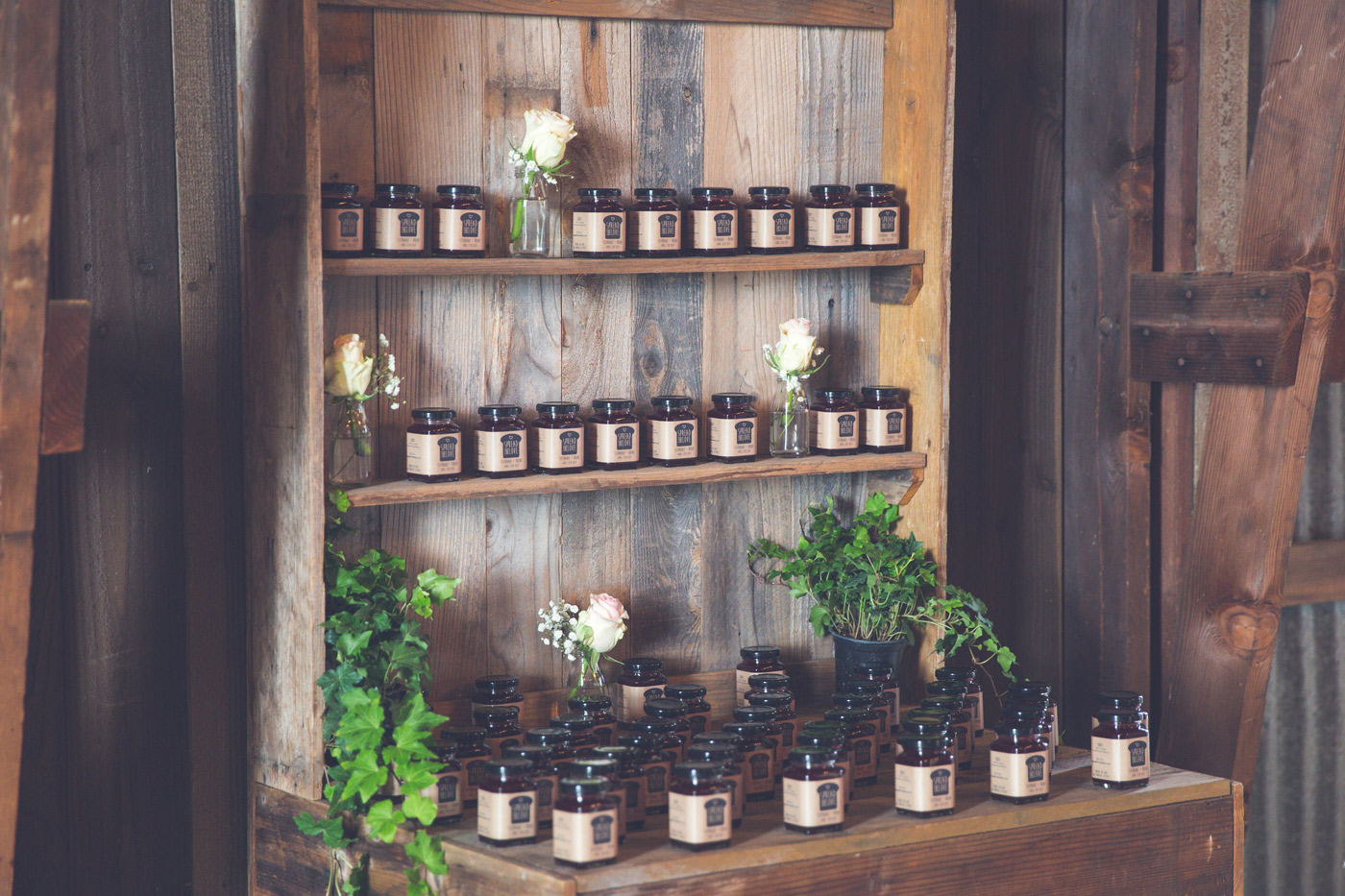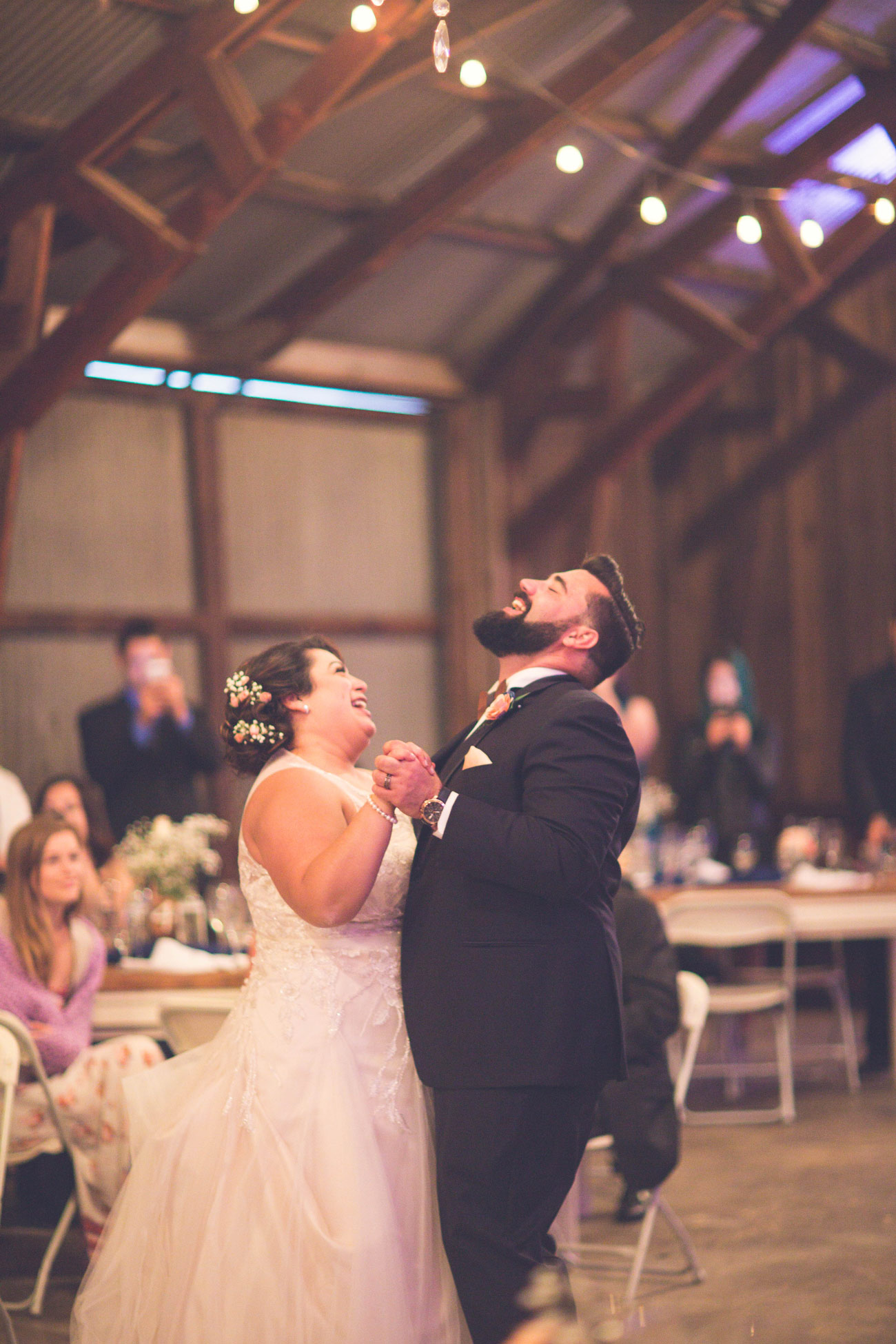 Stephanie said that the most unexpected and joyous part of the evening was when one of her best friends, a man who lives in Washington, D.C. and has been like a brother to her, arrived. She soon learned that Brent and her co-workers flew him out for the wedding as a huge surprise for her.
Brent and Stephanie's advice to future couples is to "Keep in mind that you are marrying your best friend and the love of your life, so don't sweat the small stuff! Have a fun wedding."
PHOTOS: Factory 404 Company
GOWN: SPARKLE bridal couture
[VENUE] Second Wind [CATERING] Jackson Catering & Events [FORMAL WEAR] Men's Wearhouse [DJ] Function 45