One of the great things about what I do is getting invited to attend special events and opportunities to find out about things I never would have sought out on my own. March 1 I got to attend a delicious lunch at Ella, put together by Mysty Stewart and Beth Costa from WineRoad.com. The purpose of the lunch was to serve some wine of course, but to also talk about what is happening in Sonoma County.
Last Fall we all know that fires broke out in the region. What we didn't know, is that really only a small portion of Sonoma County was devastated. Only one winery was affected and not badly. The wedding venues in the area are also fine if you are considering a destination wedding there. And wine tourism is still going strong. Though most people generically call it Napa when referring to a trip there for wine tasting, actually a huge percentage of wineries operate in Sonoma County. Every time I've been in the area, I've stayed in Calistoga, and ventured through Healdsburg along that route. It's lovely and high time I made another trip there for a nice getaway.
WineRoad.com brought some less known varietals to taste for the group. Honestly, I'm a beer drinker and rarely have wine — like only on occasions such as this. However, I did like 2 of the 4, and I think my tastes really varied from the other wine experts there. I liked the Picpoul Blanc by Mounts Family Winery and Cinsaut (a red) by Frick Winery. The other offerings were a Viognier (white) by J. Rickards Winery and a Grenache by Meeker Vineyard. Ella paired these wines with a Marinated Beet Salad with spiced yogurt, smoked trout, pickled onions and crispy kale. Entrées were either a Ricotta Tortellini with a ragout, rainbow chard and pecorino toscano or Wood Fired Pork Loin with pearl barley risotto, thyme marinated mushrooms and kale pistou. I opted for the Pork Loin, a great choice. Dessert was a chocolate ganache tart, whipped caramel and a vanilla bean marshmallow. Scrumptious!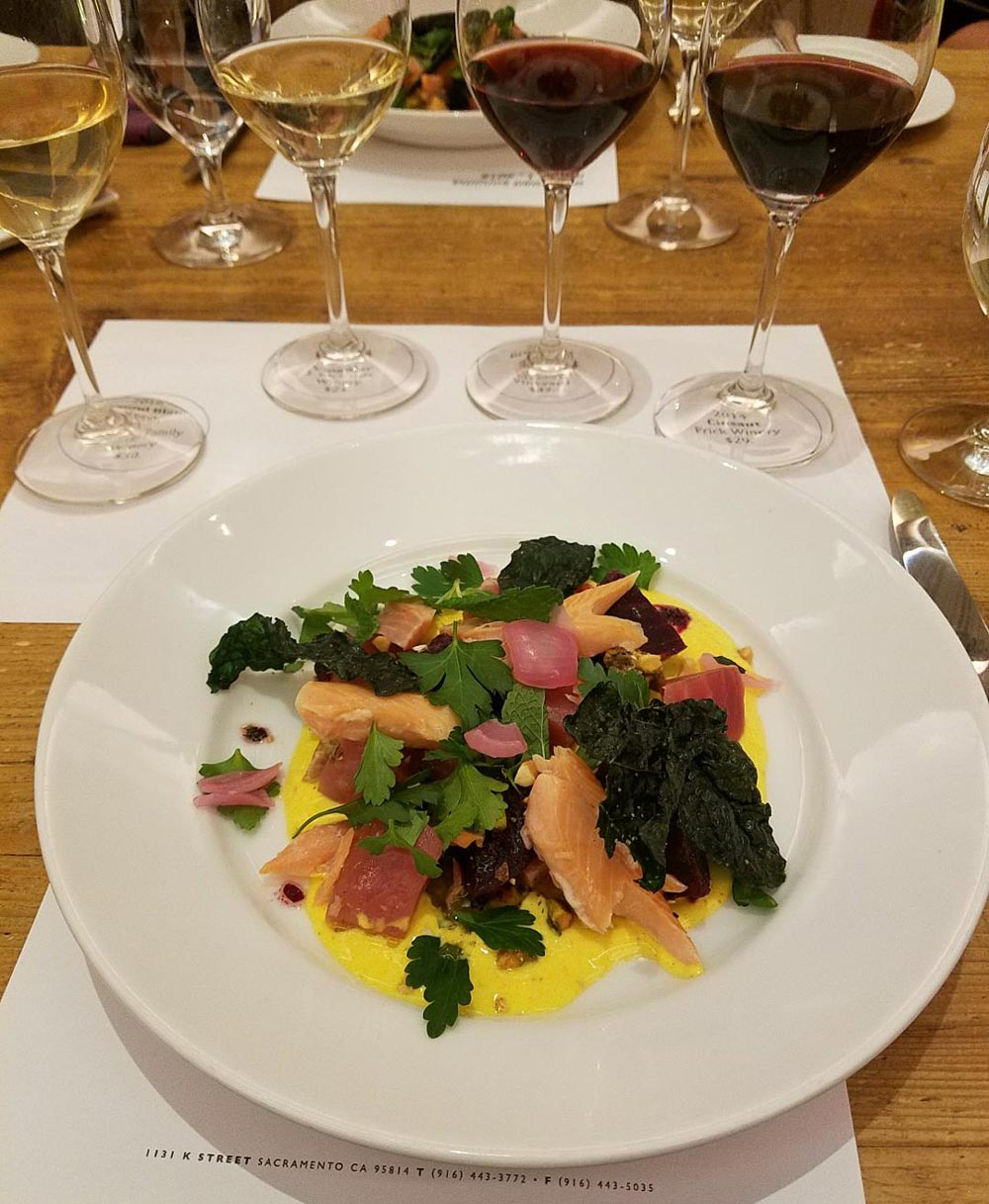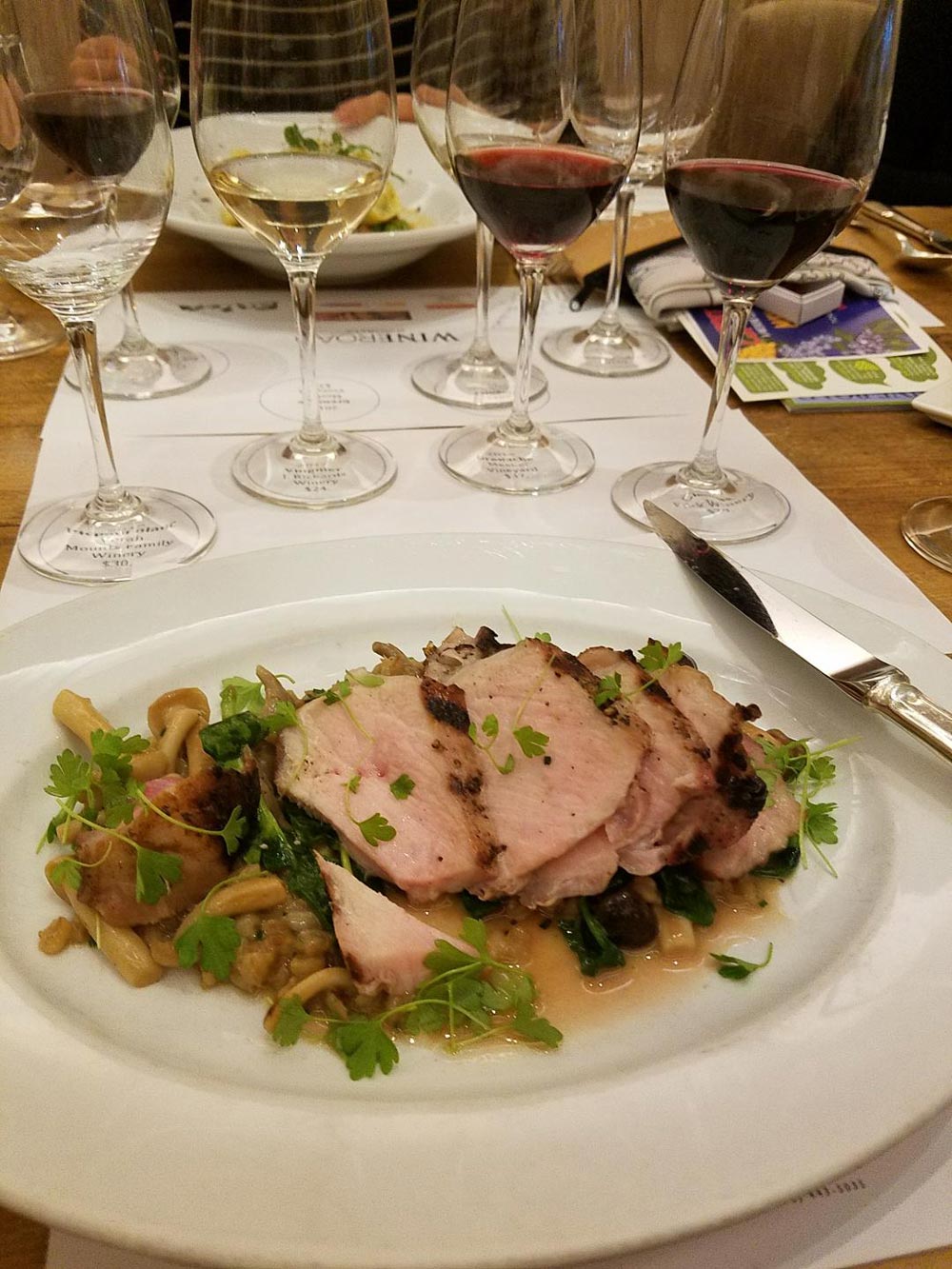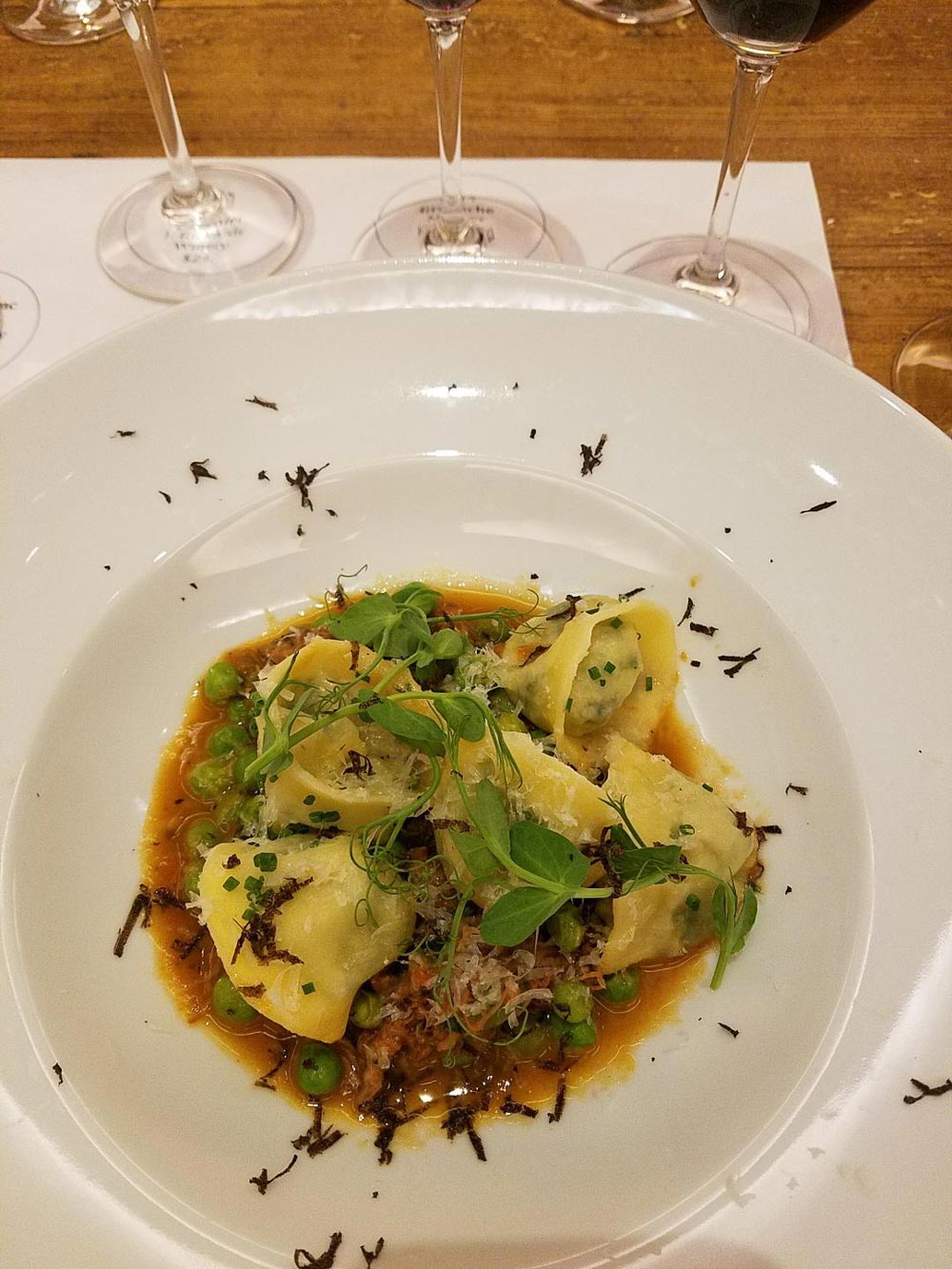 Beth was friendly and knowledgeable about what WineRoad has to offer. Whether you are a novice or serious wine drinker, she wants everyone to feel welcome. From barrel tastings and futures, to meet the winemaker trips, they have something bound to suit your tastes. The website lists all the upcoming events and can also help direct you to lodging, dining, excursions and more. With over 30 wineries in Sonoma County, you are sure to find one that you love. I can see lots of bachelor/bachelorette parties would do well to choose doing something in the area. Check out Healdsburg Vino Tours, they can provide the transportation and customize your tour so you can enjoy the wines without worry.
I also got to meet some very nice wine bloggers at lunch. I'm sure if you check out their blogs, you'll get a much more detailed profile of the wines we drank. sippedincalifornia.com focuses on dog and kid friendly options, along with food, wine and beer! finewinepoet.com shares his travel and wine experiences as well as literary and event design. travelingninetofiver.com shares her experience traveling and the food/wine she enjoys along the way.
So if you are looking to plan something for out-of-town guests, need a weekend getaway for bridal parties or just your partner, check out WineRoad.com to help plan a fun and enjoyable trip.