Fiery, Vibrant, Outspoken and Honest were some of the adjectives Charlie used to describe his future wife, Katie, when they first met almost seven years ago. It didn't hurt that he loved her radiant smile and laugh that made him smile every time he heard it.
For Katie, it was love almost at first sight. She recalled how the two met at their church right after she graduated from nursing school. She noticed how helpful and kind he was cleaning and setting-up for a potluck being held that evening. After they got their assignments done they went on a hike with some friends. They talked the entire way and, as Katie said, "just clicked."
They clicked so well that almost five years later Charlie invited Katie to go to Disneyland, her favorite place in the world. While there with family members who were in on the proposal plan he had made well in advance, Charlie knelt down and asked Katie to marry him. She was so excited and shocked that instead of waiting for him to put the ring on her finger she grabbed it out of his hand and put it on her left ring finger while screaming "yes!" That was a little faux pas that is still being laughed about in their family. Katie said that for the rest of the day they were the two happiest people in the world in the happiest place on Earth.
A year and a half later the couple, along with their eight bridesmaids, eight groomsmen and 130 guests were enjoying the wedding of the newly minted Mr. and Mrs. Deatherage.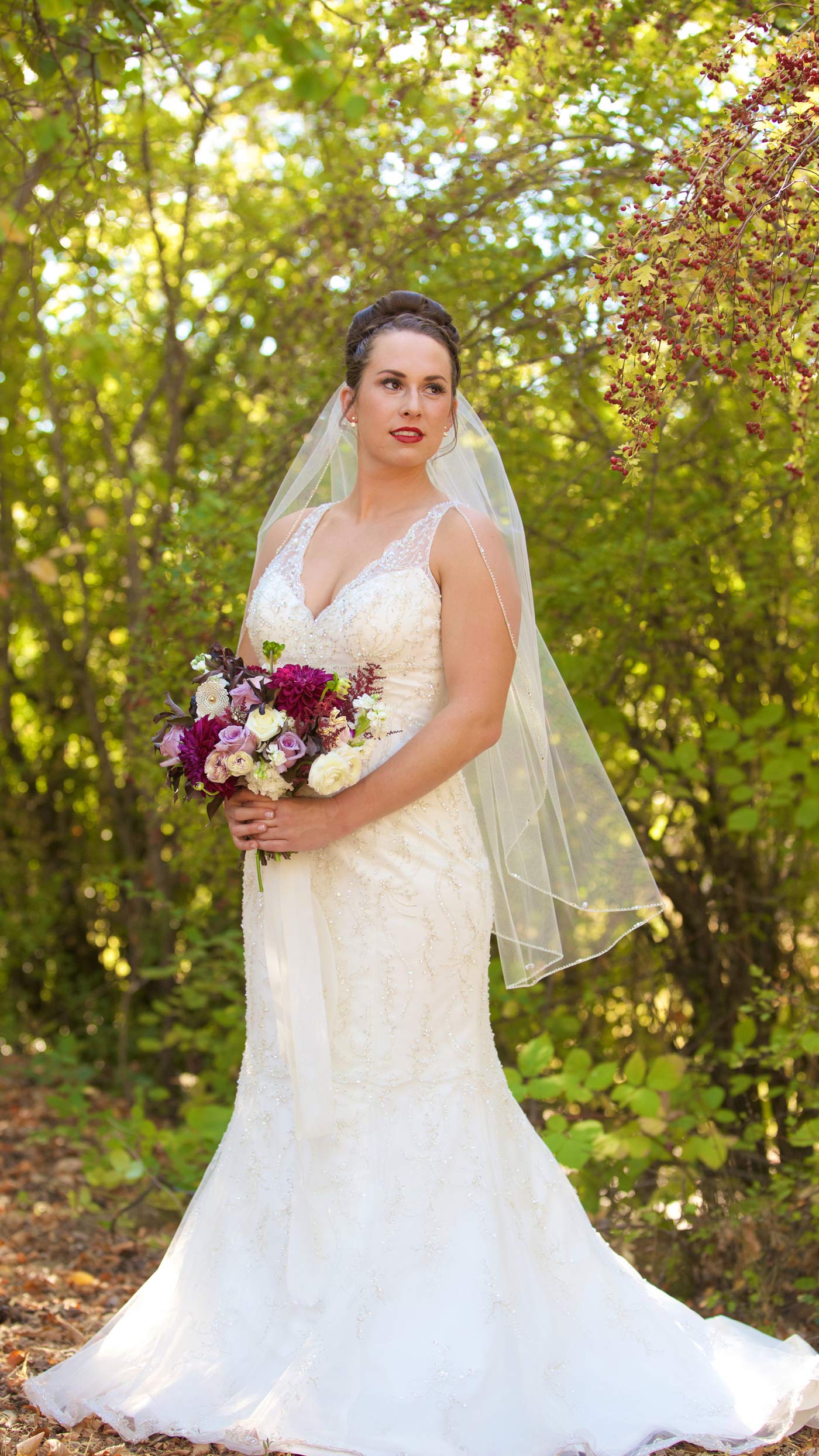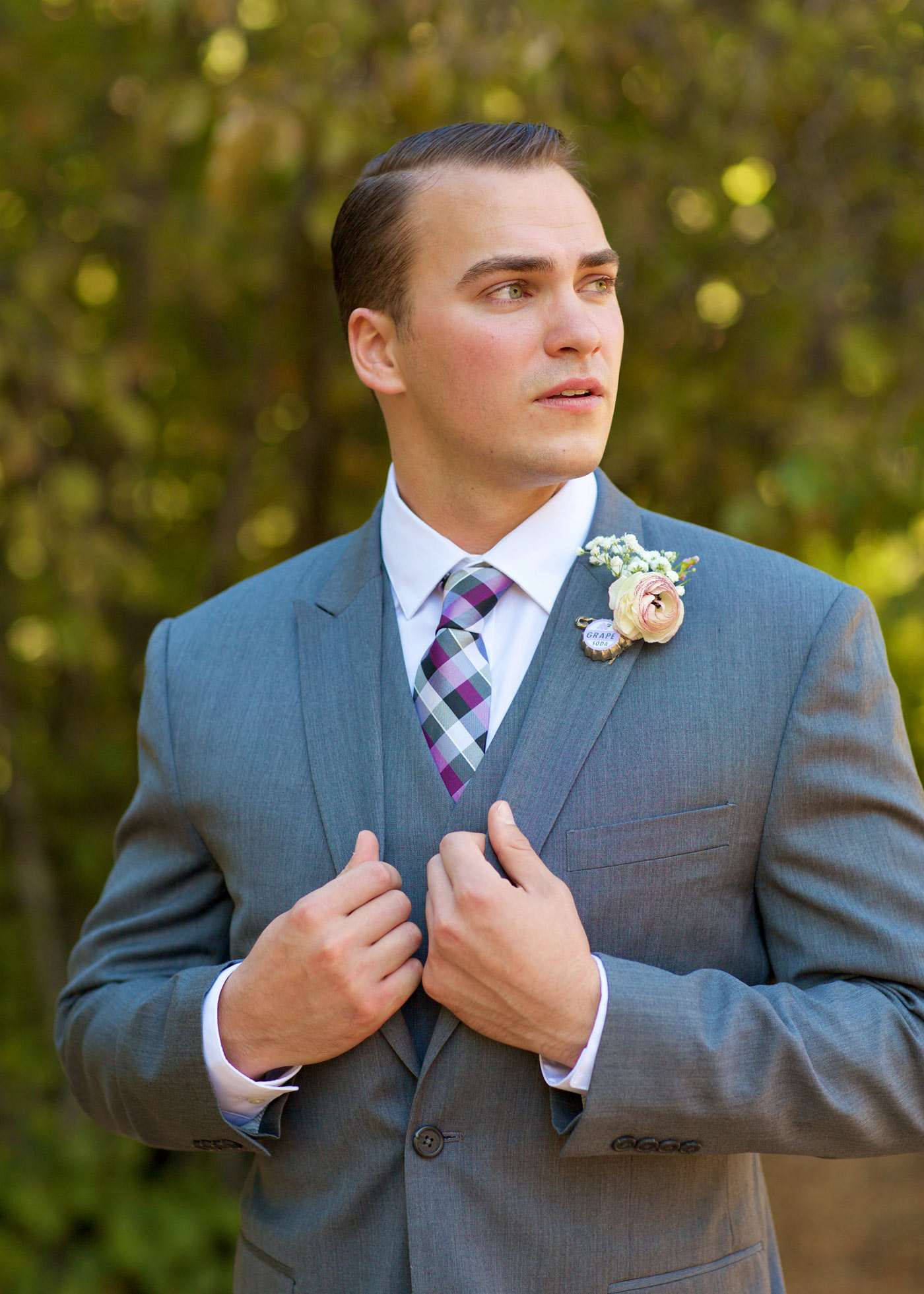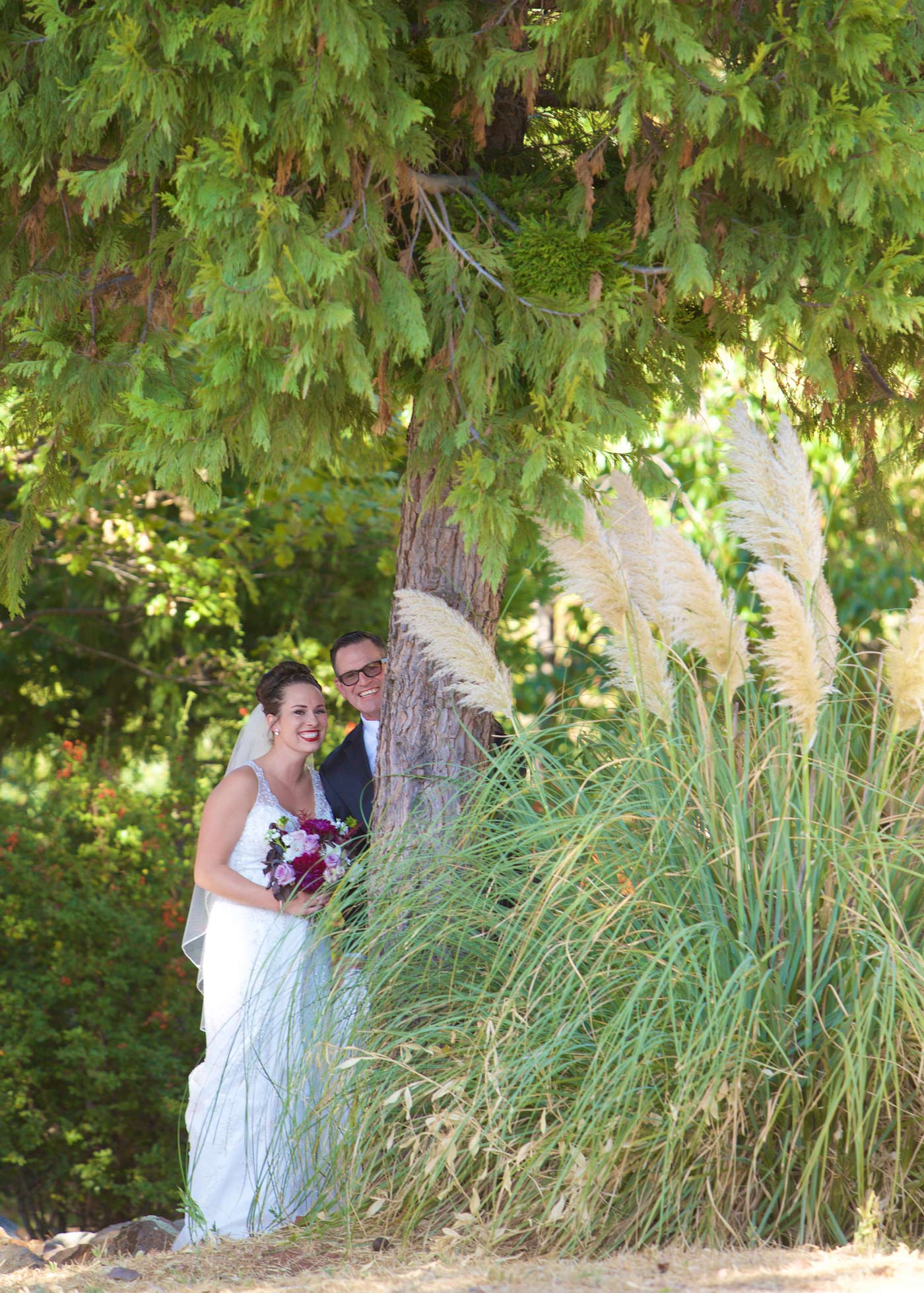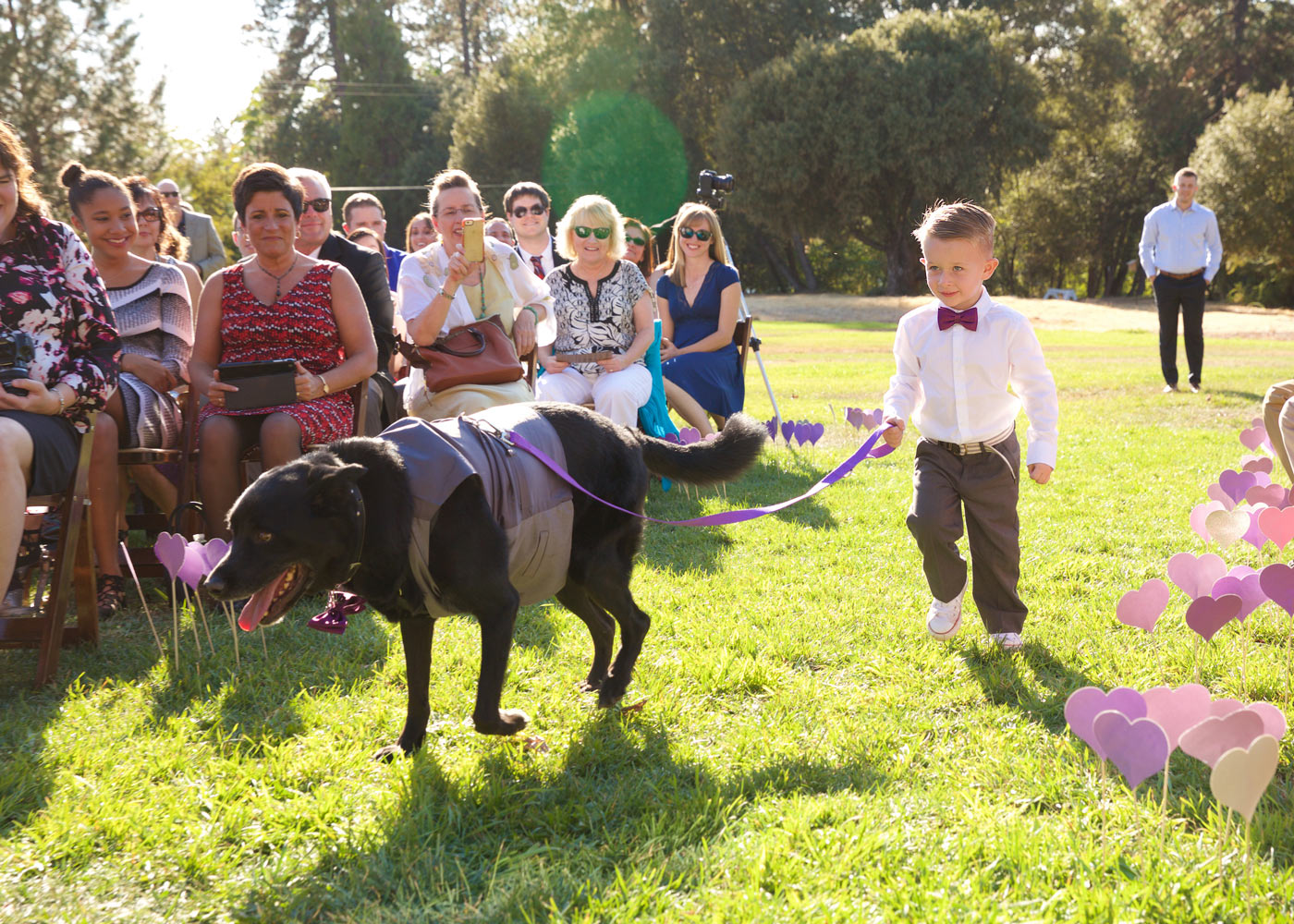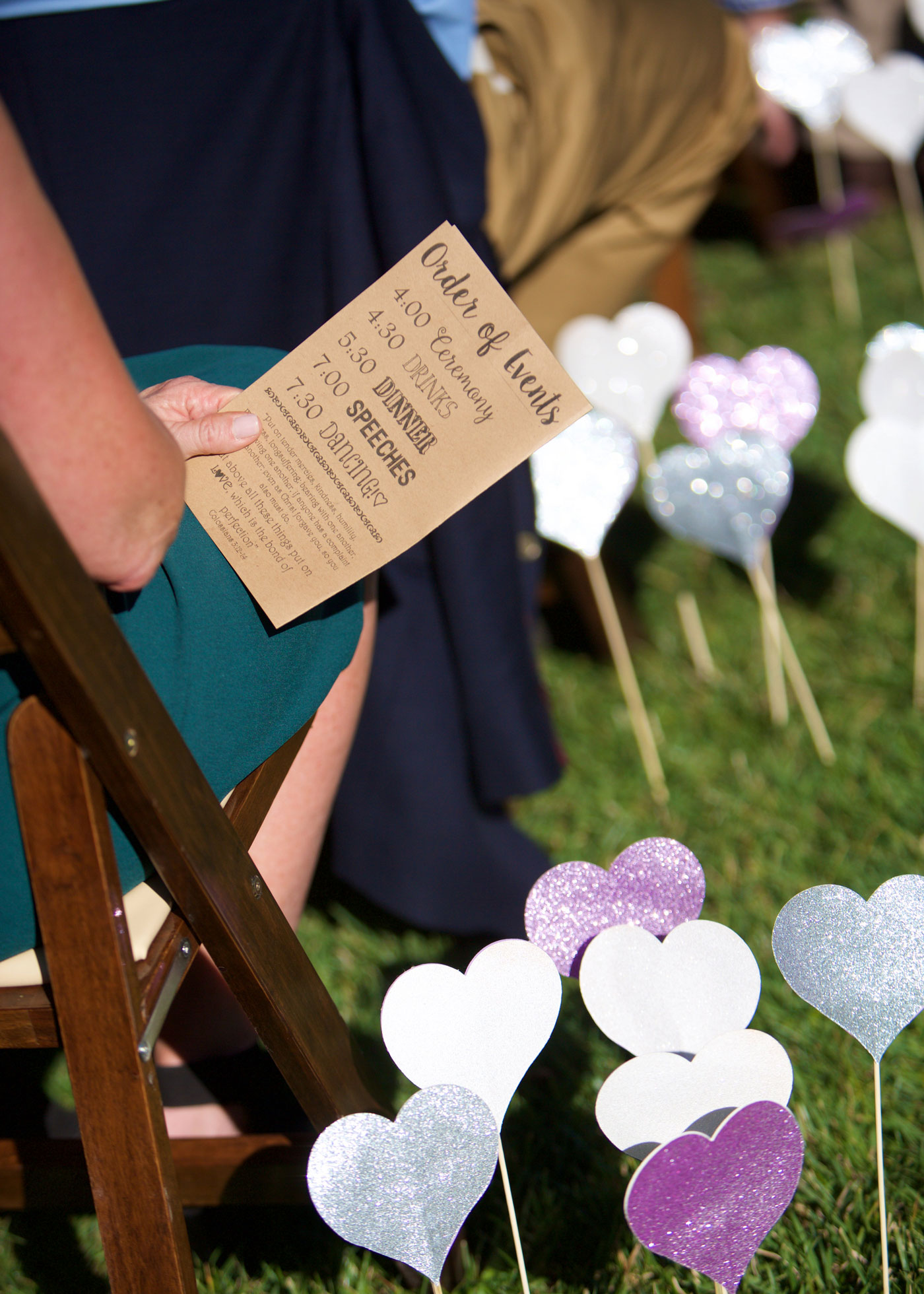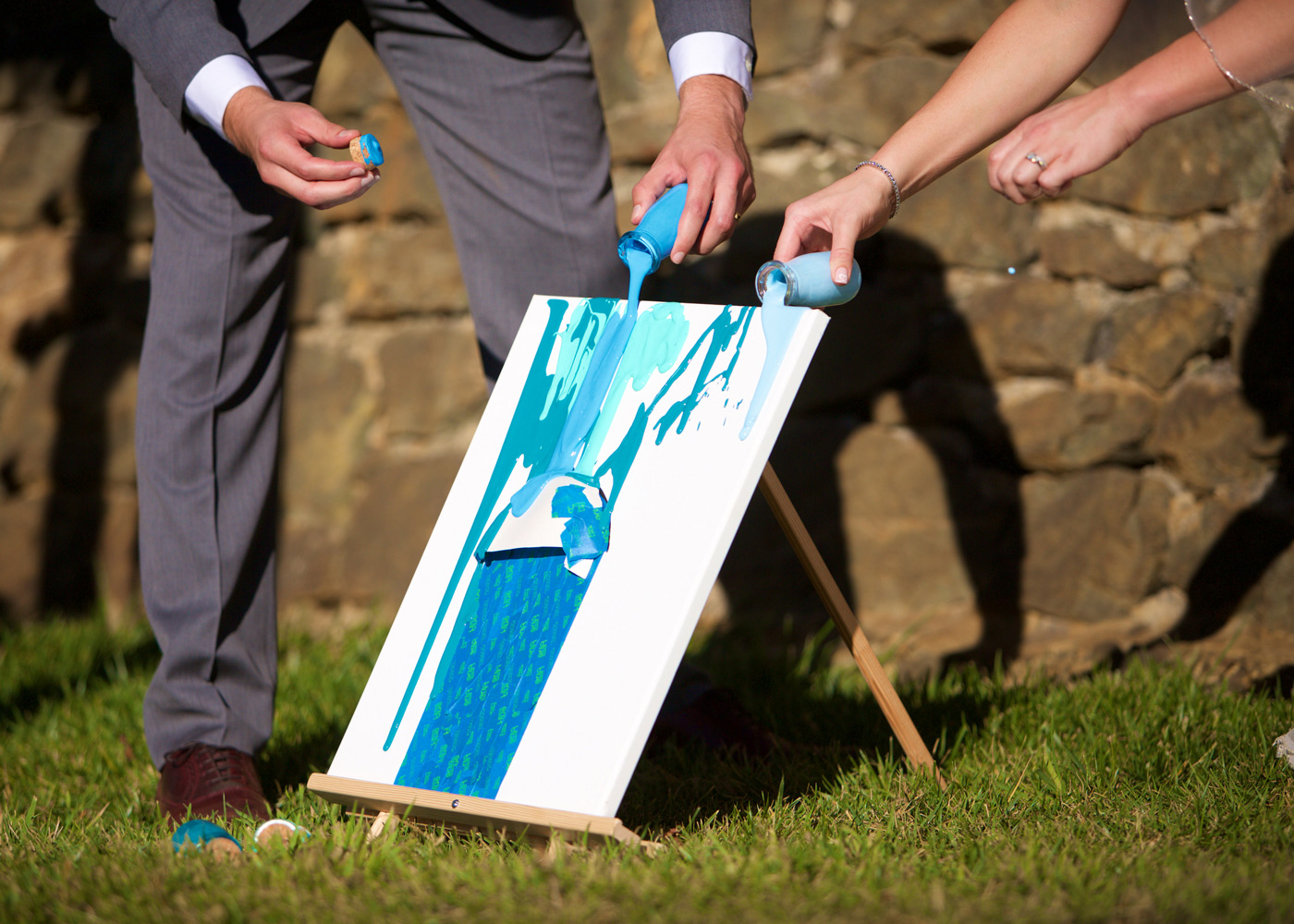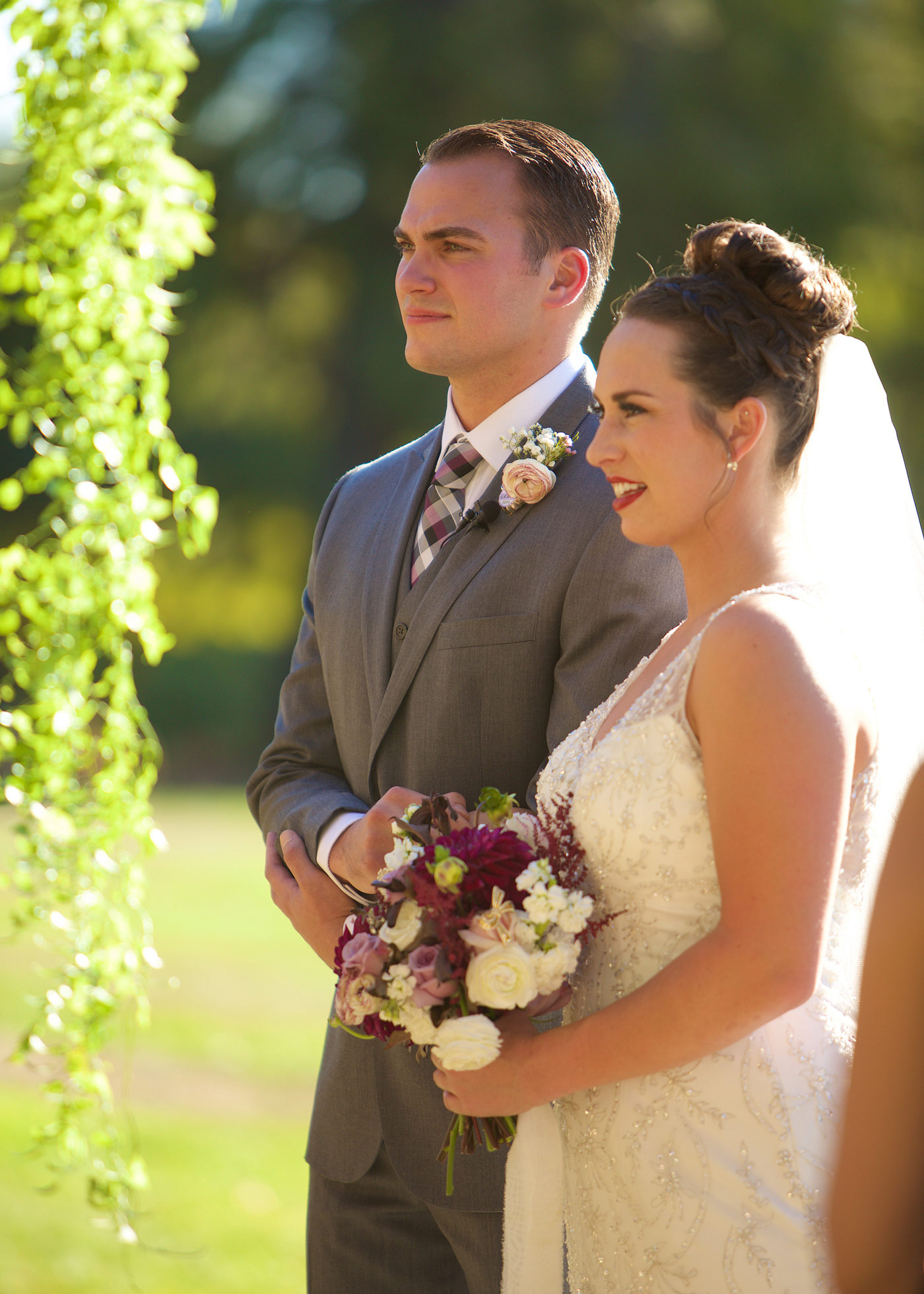 Going down the aisle in her wedding dress that "sparkled from top to bottom" and hugged her curves perfectly, Katie described how Charlie stared at her as she made her way down the aisle to become his bride.
The ceremony was followed by a delicious dinner that included mini bean and cheese burritos, tostadas, blue cheese apple salad with strawberry vinaigrette, tri-tip, and pork with apple chutney sauce with polenta.
The wedding/reception site was decked out with rustic, romantic lights, pumpkins and (more) sparkles. They rented an 8 foot lighted sign that spelled out LOVE and a BAR sign that was made out of an old mattress spring which also lit up. For the altar Katie cut out hearts from the book Night Circus which was the inspiration for all the décor – especially the lights. The wedding flowers held lots of white, purple and pinks with just the right amount of greenery to set them off.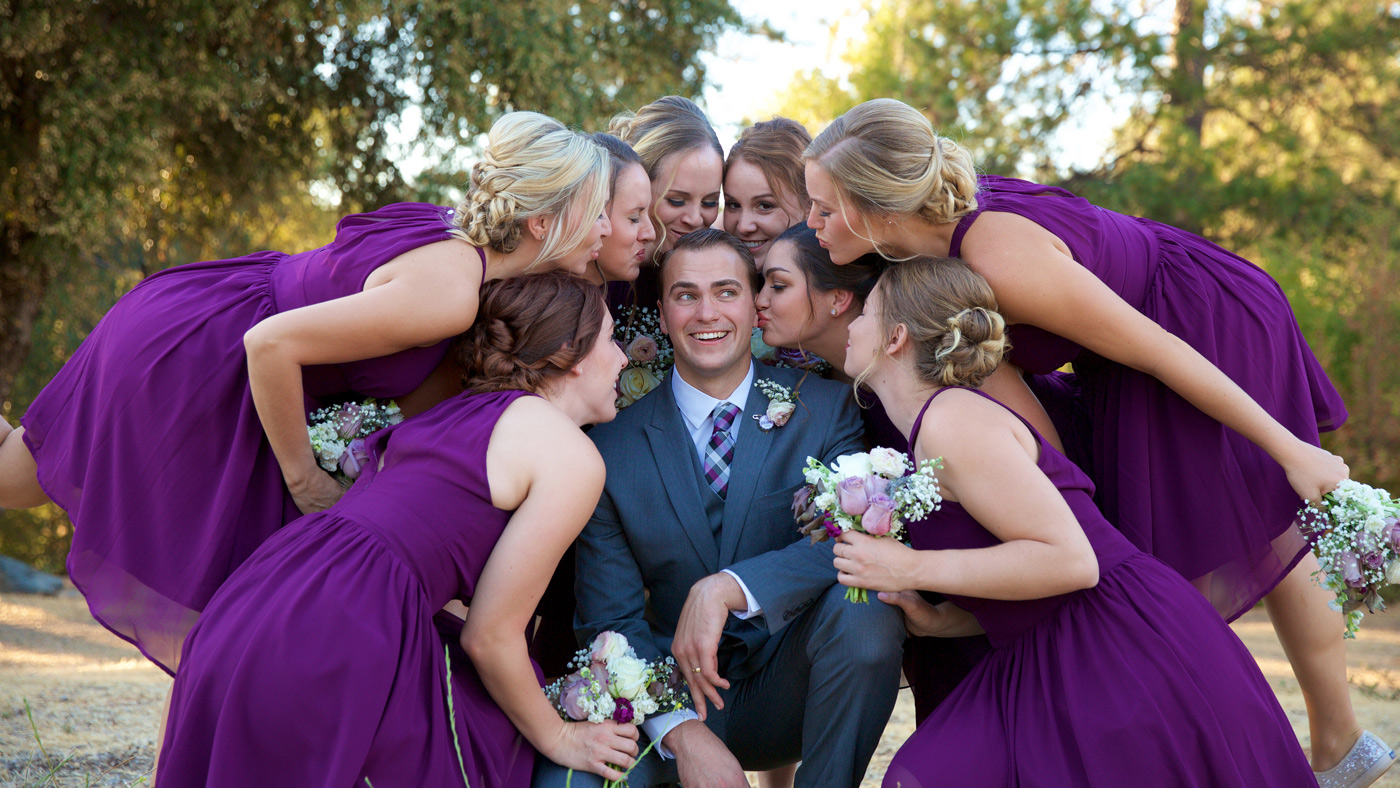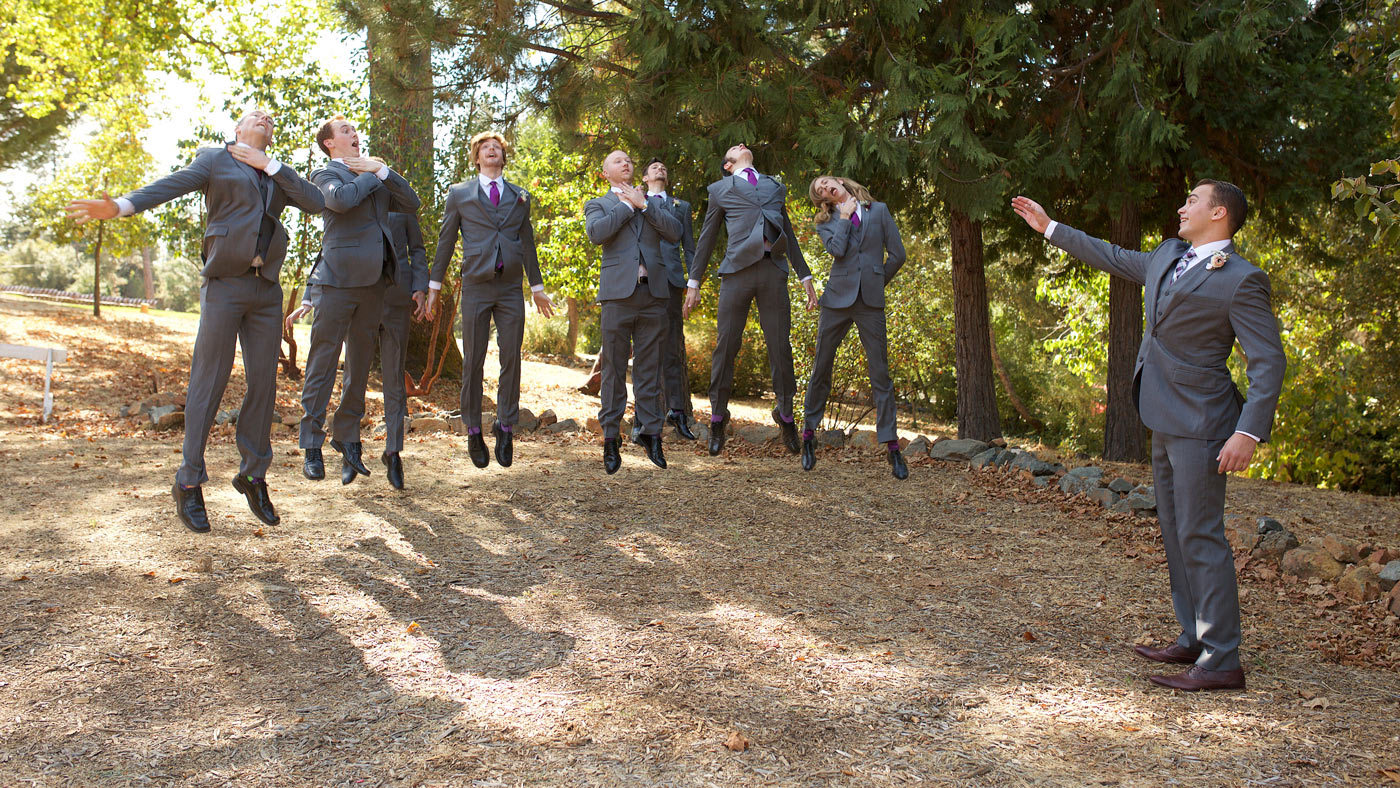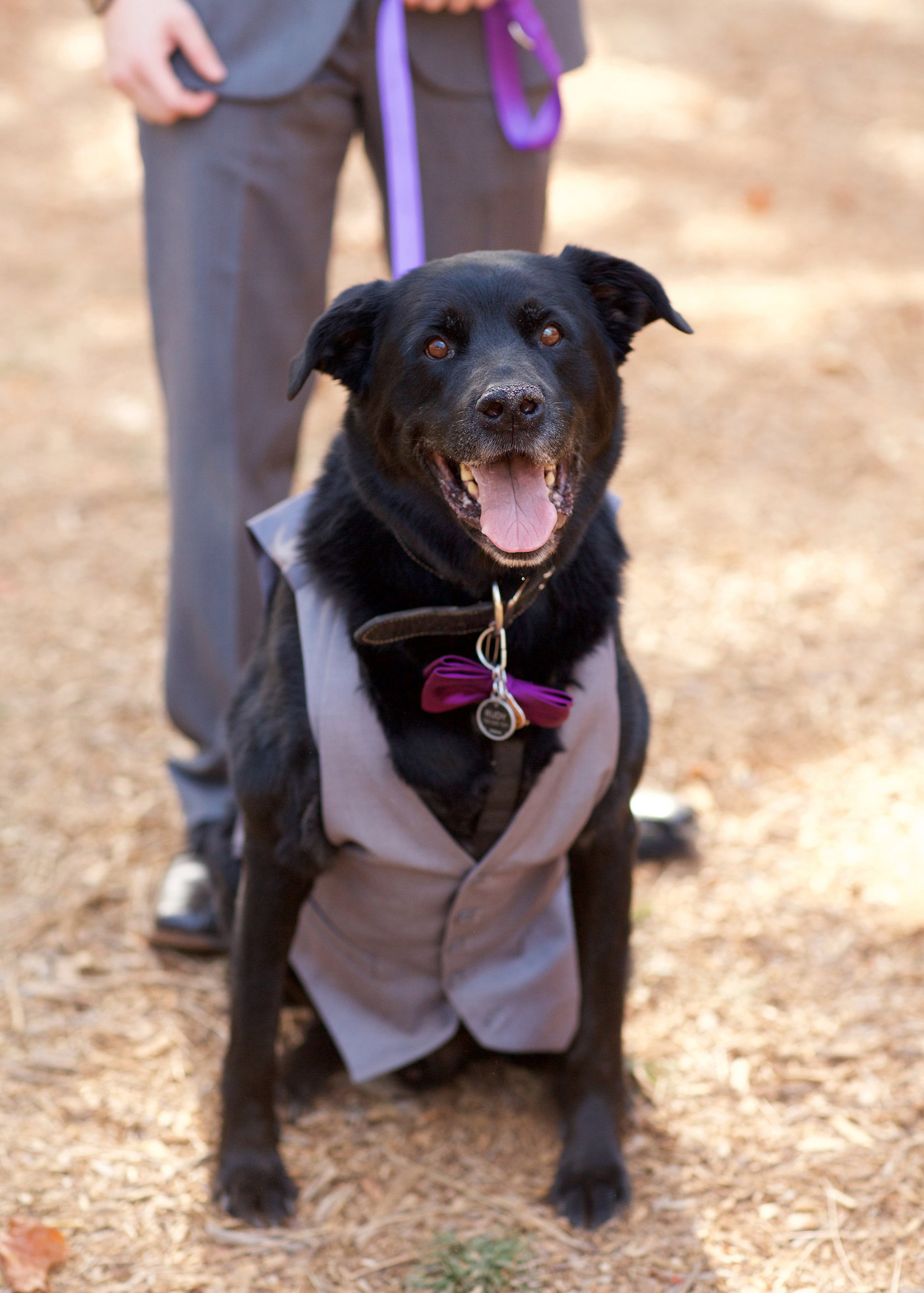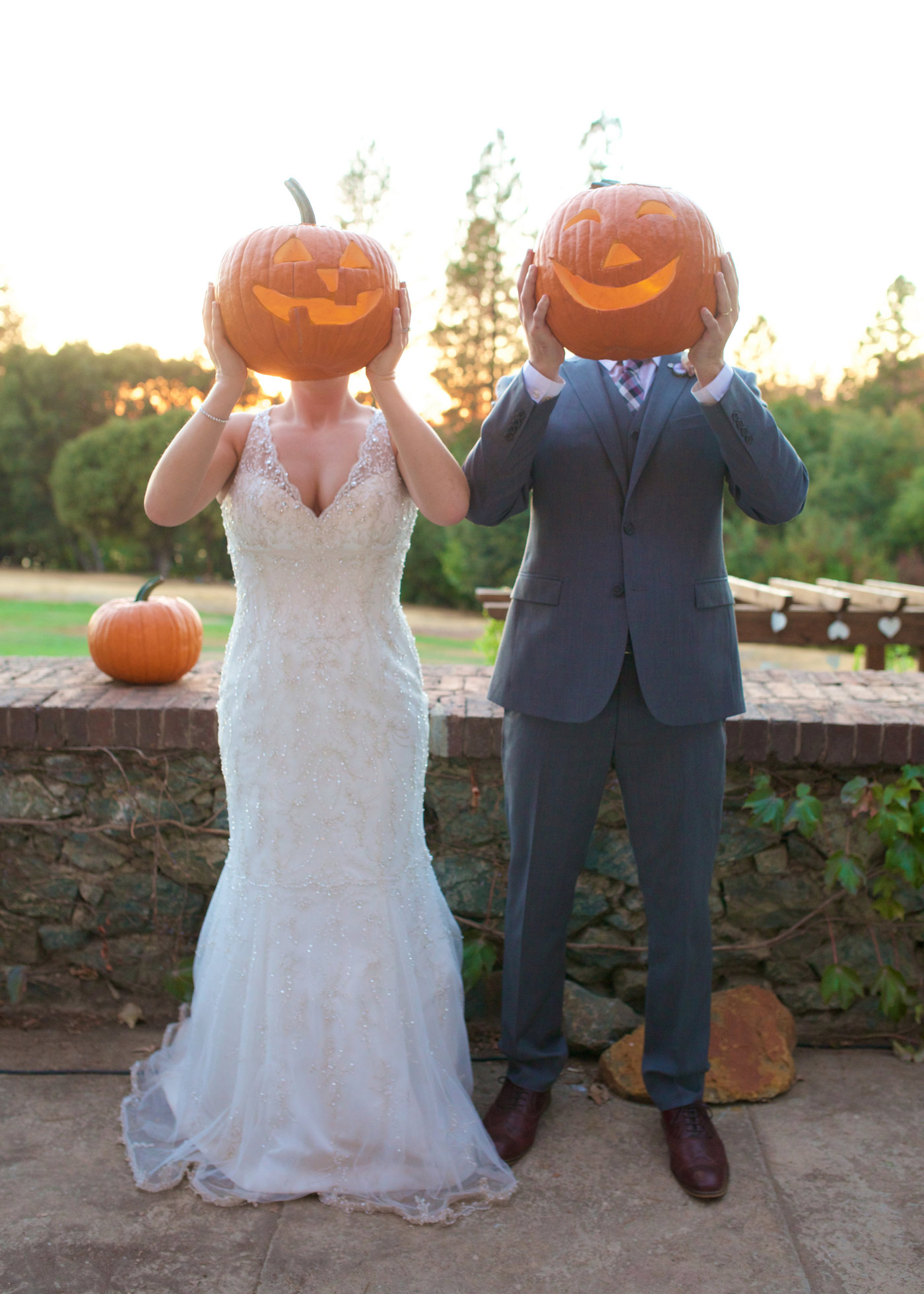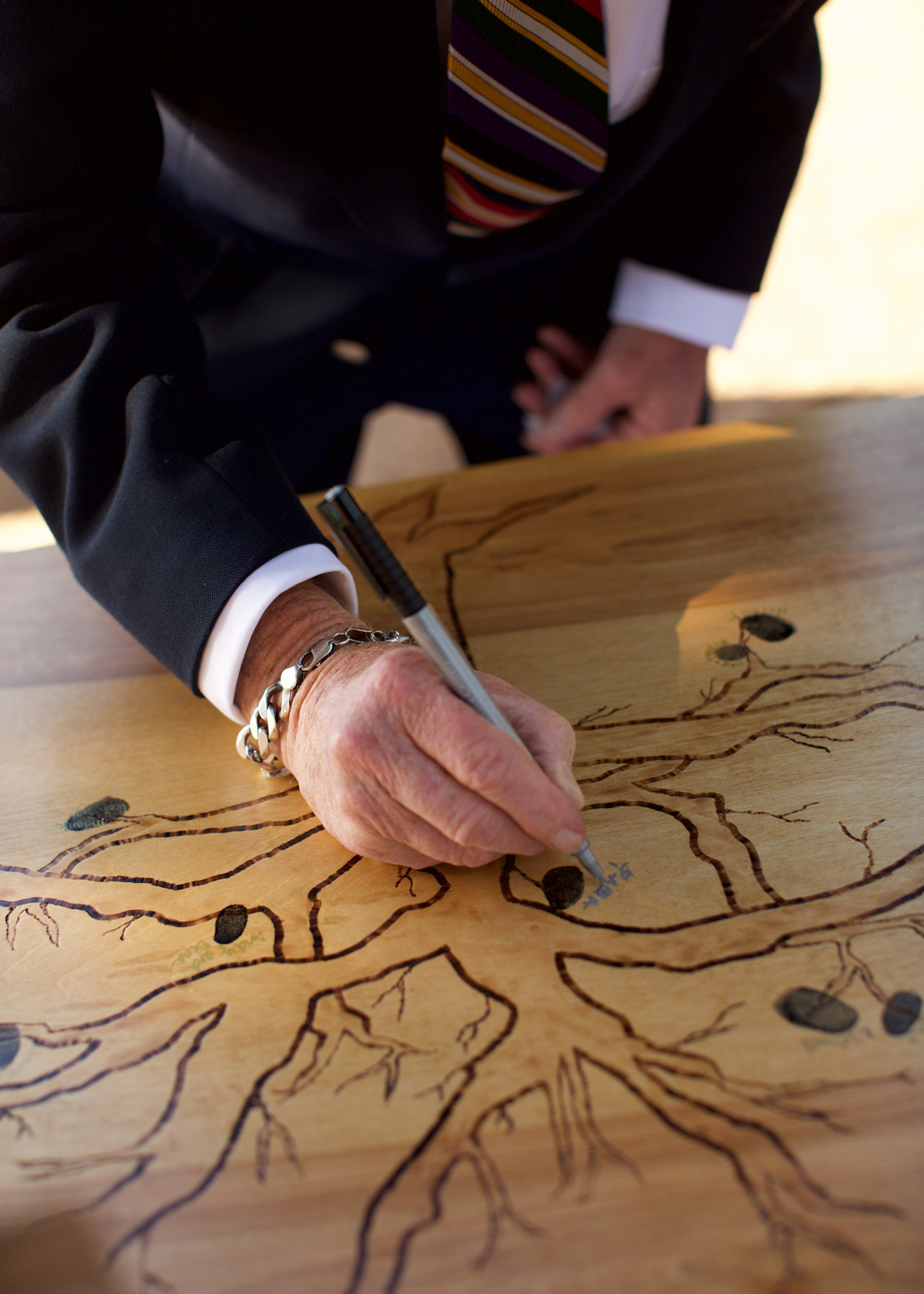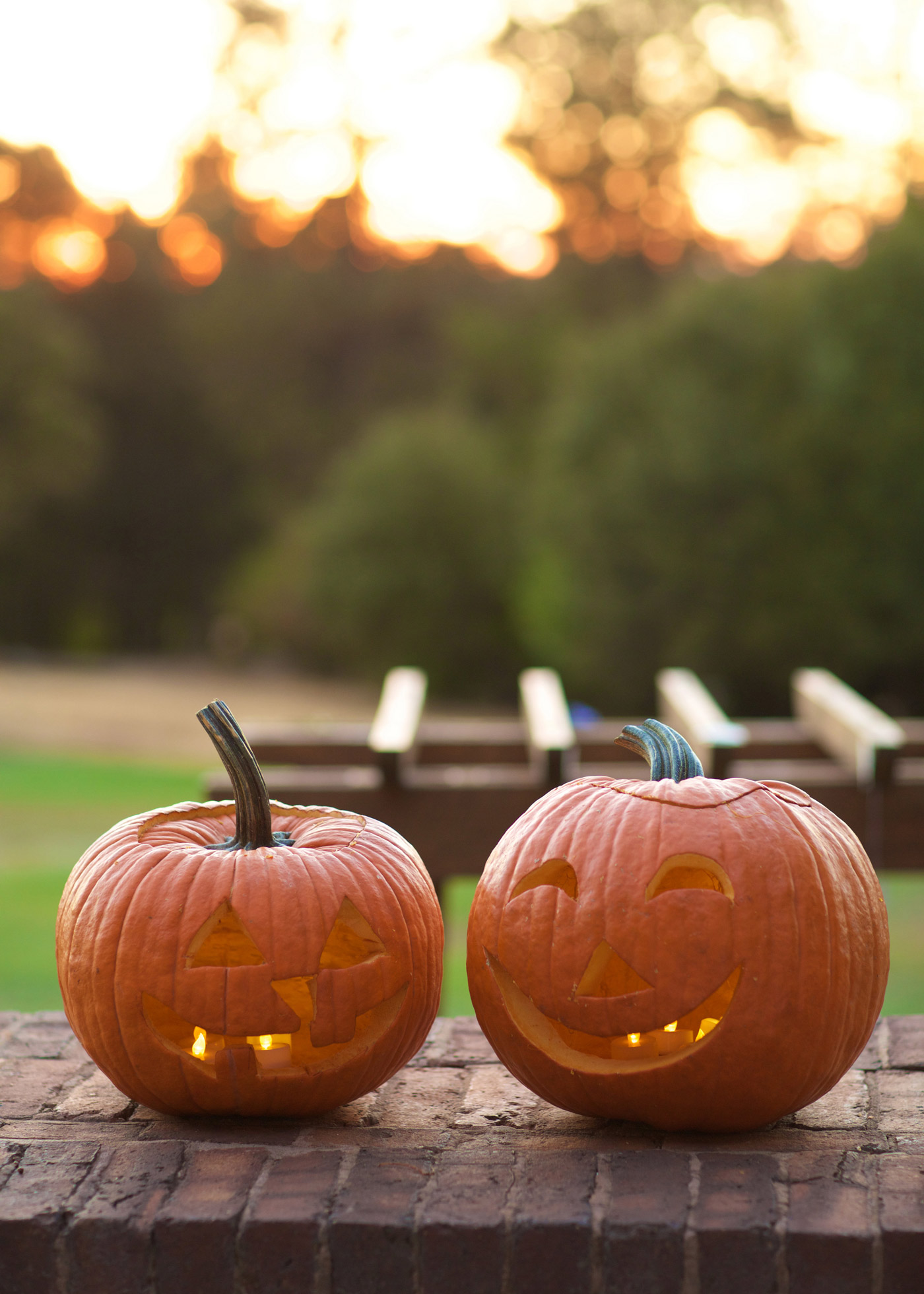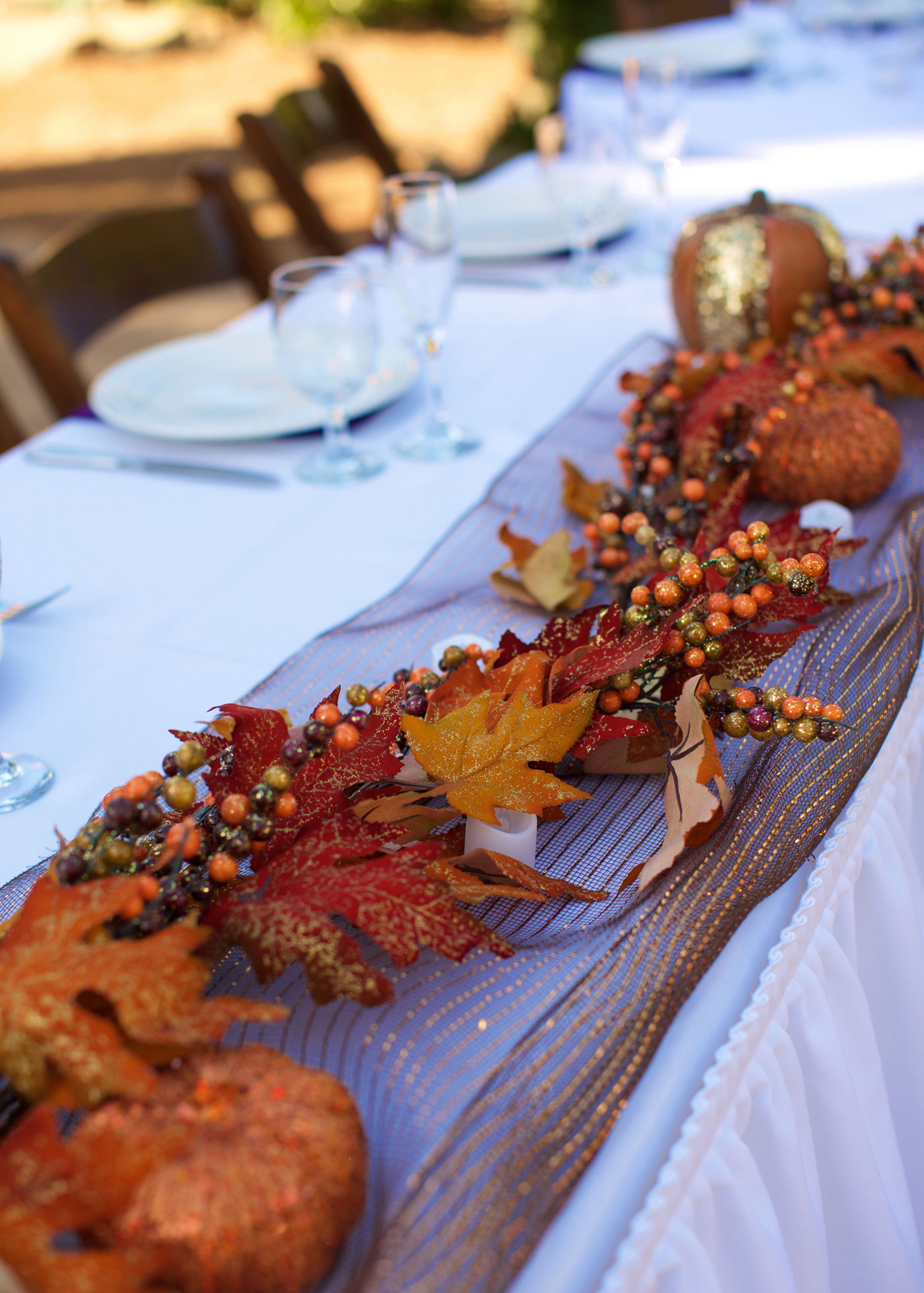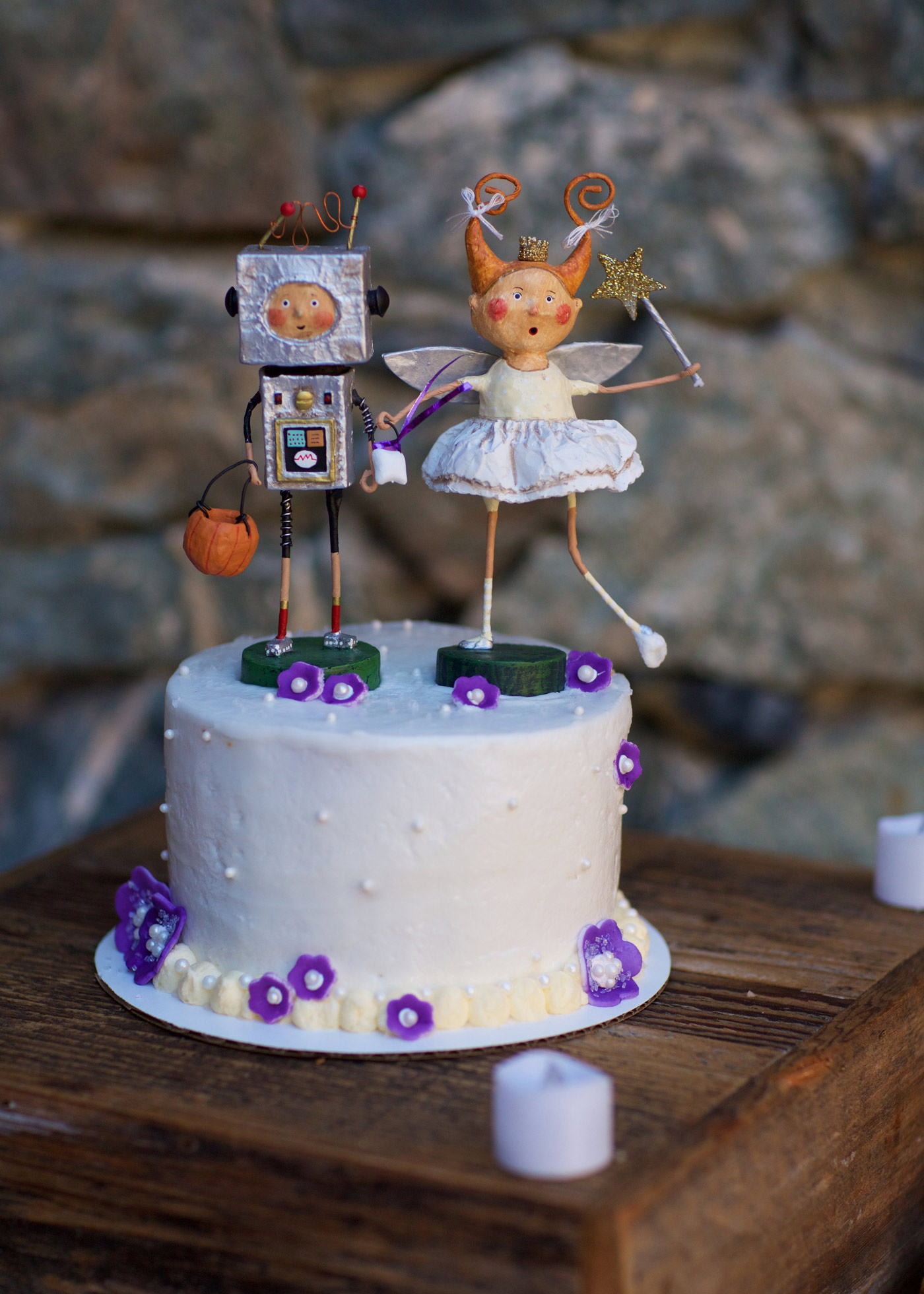 Charlie and Katie hit the dance floor for their first dance to Cross Town Trolley, an old Les Brown song that they felt applied to them. Charlie had taken ballroom dance in college so they created a little choreography to act out the song – which was a huge hit. Almost as big a hit as the choreographed dance Katie and her dad (who took dance lessons to make sure he looked good) did to Frank Sinatra's The Way You Look Tonight.
Katie said that the most romantic part of the day was every moment she got to spend with Charlie, from the look on his face as she walked down the aisle to the dip kiss as they became husband and wife, and that very special first dance.
When asked what they would do differently, both Katie and Charlie thought a moment and said the only change would be to start earlier so they could party longer.
Katie's advice for future brides is just to enjoy the planning process. It should be fun and exciting. "You are only a bride once, so live it up! If you love it your guests will to because your passion and excitement will be contagious."
Charlie's words of wisdom for future grooms were simple: "Your wedding day is about your bride. If all is well with her you can't help but smile and enjoy the day."
PHOTOS: Christopher Armstrong Photography
[VENUE] The North Star House [RENTALS] Tin Roof, SRC Party Supplies [CATERING] Farm to Table [CAKE] Cake for Giants [FLOWERS] Woven Florals [GOWN] La Soie [FORMAL WEAR] Men's Wearhouse [MAKEUP/HAIR] Bodyworks Salon [DJ] Mountain View Productions