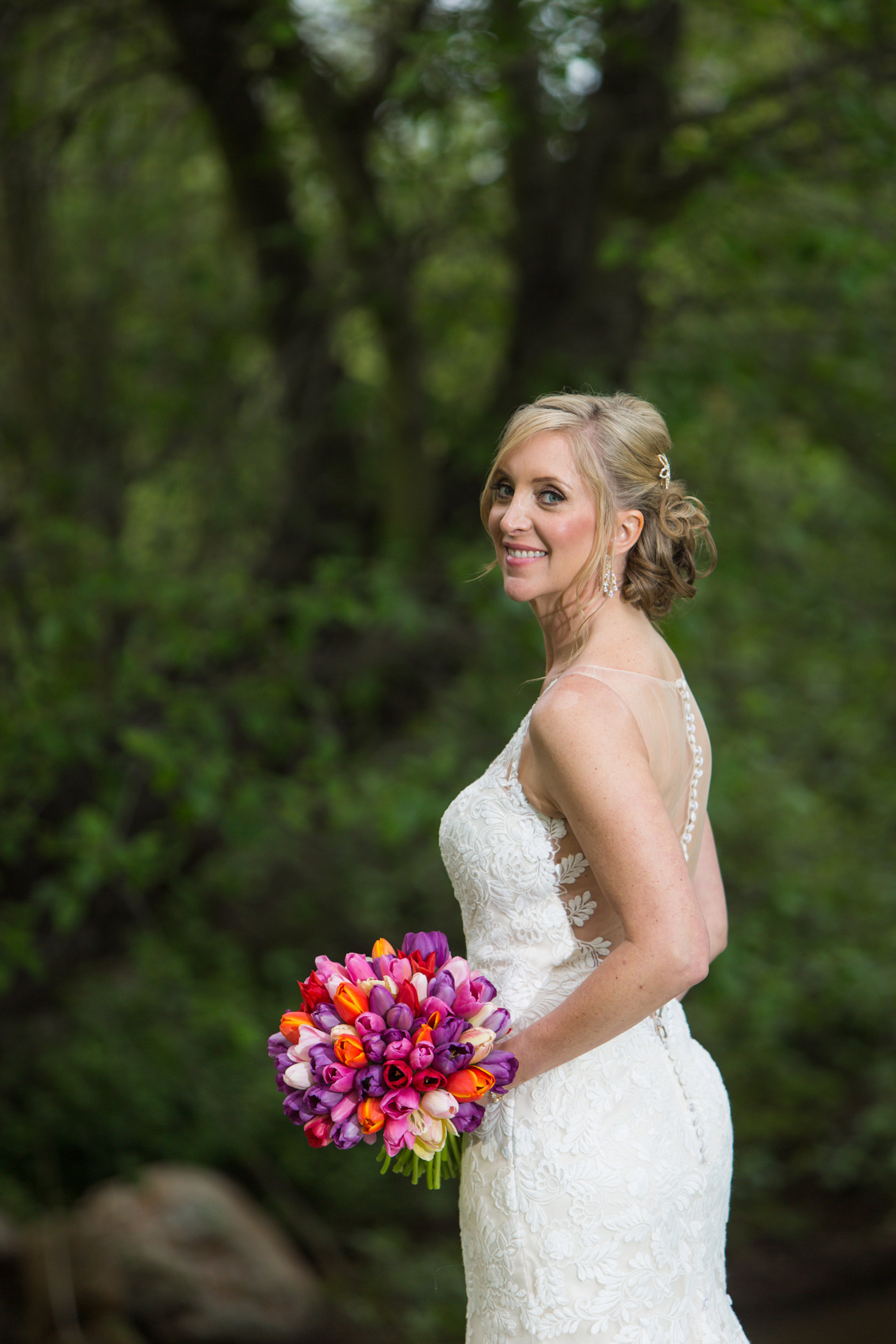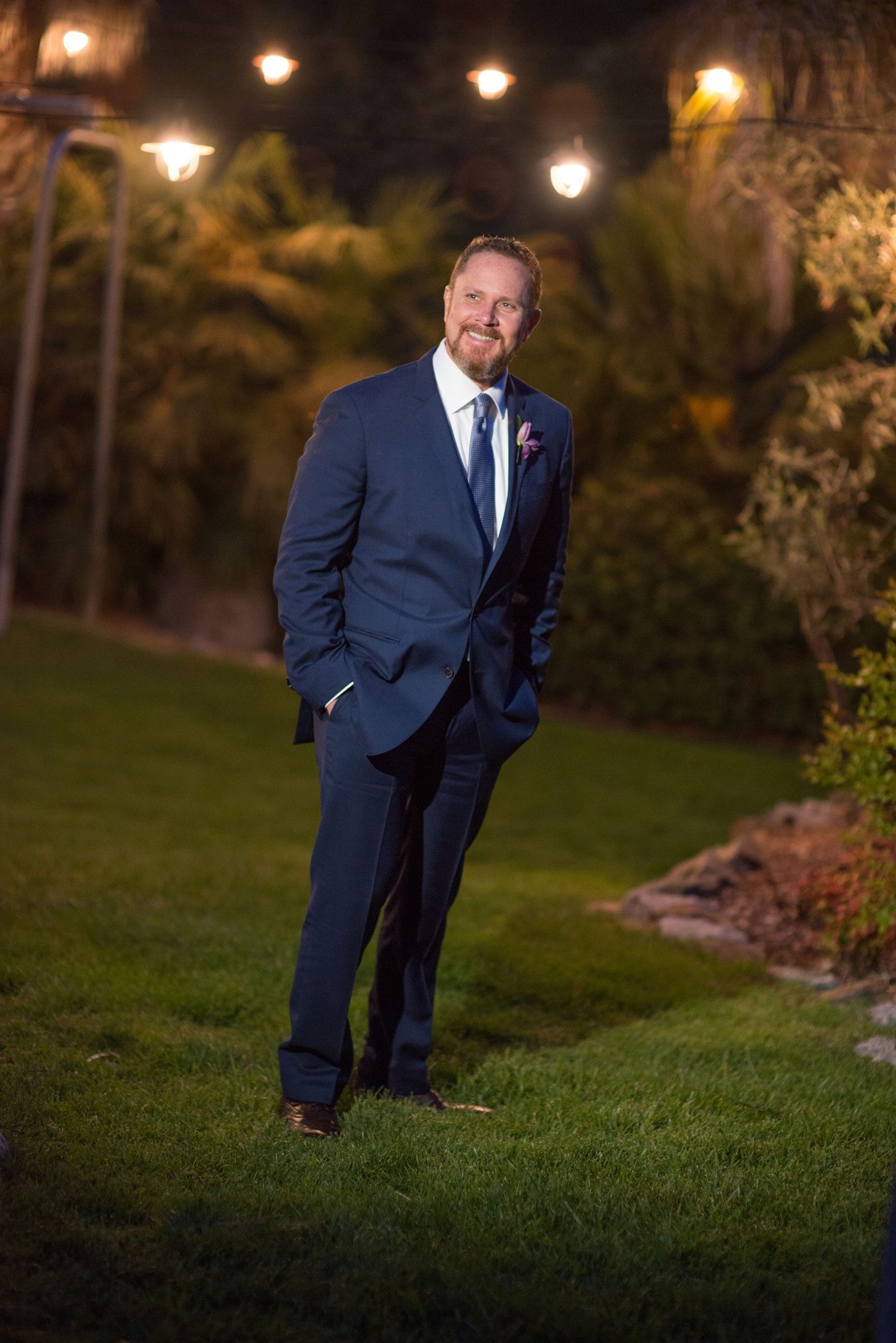 WEDDING GOWN: Maggie Sottero Illusion Back, Ivory and Light Gold, Fit-and-Flare Lace Dress
YOUR FAVORITE PART OF THE WEDDING: Beautiful and touching wedding ceremony in the round.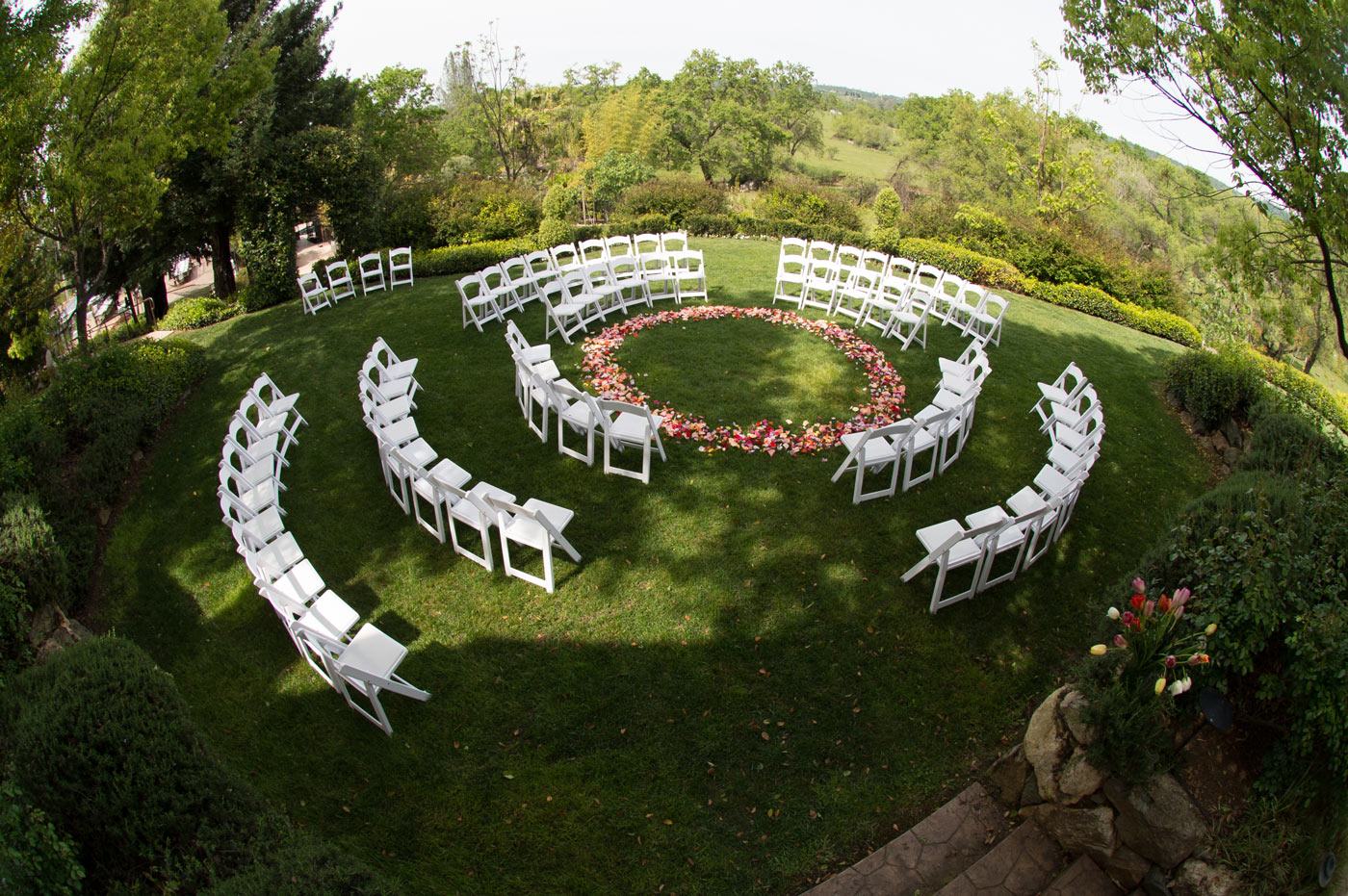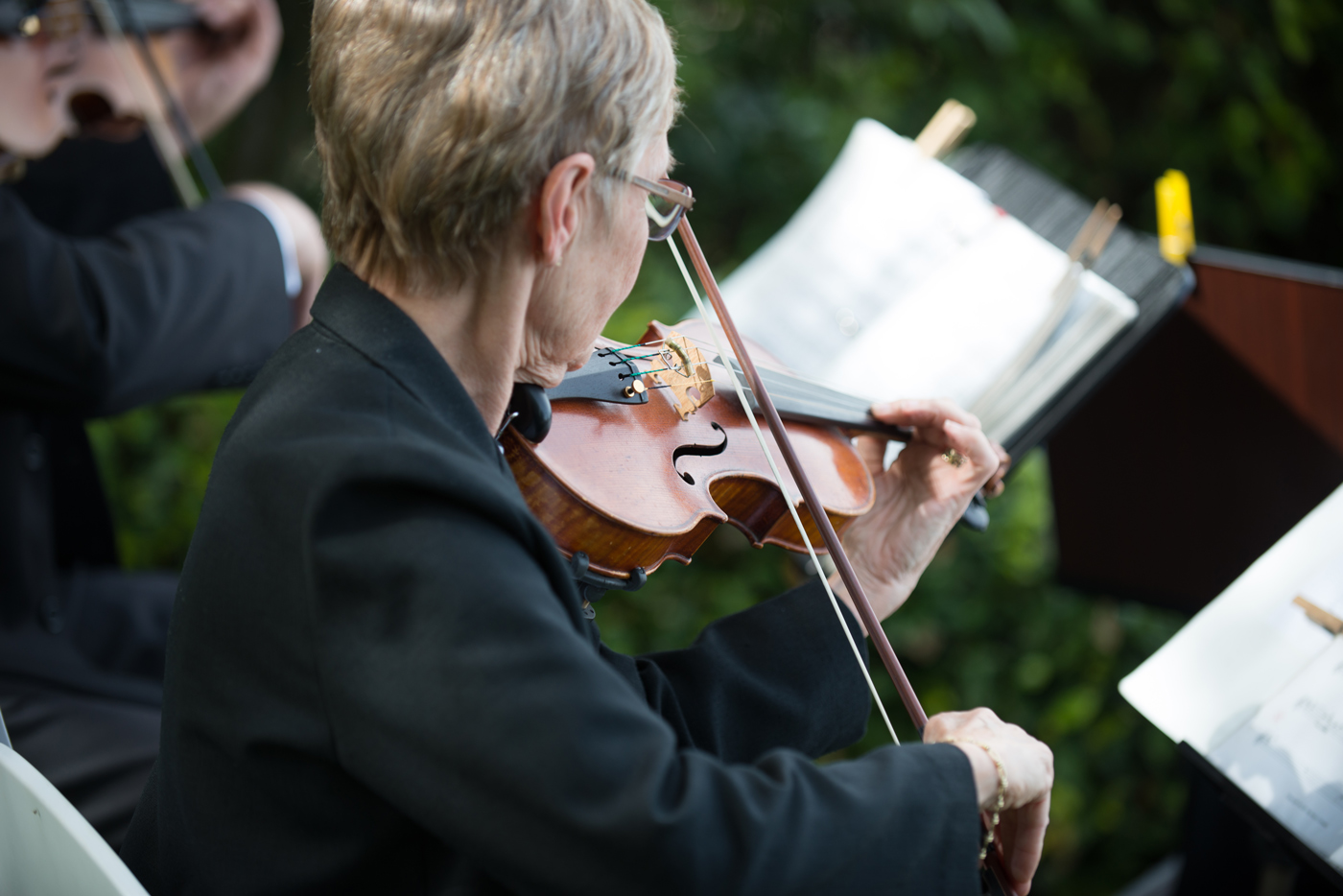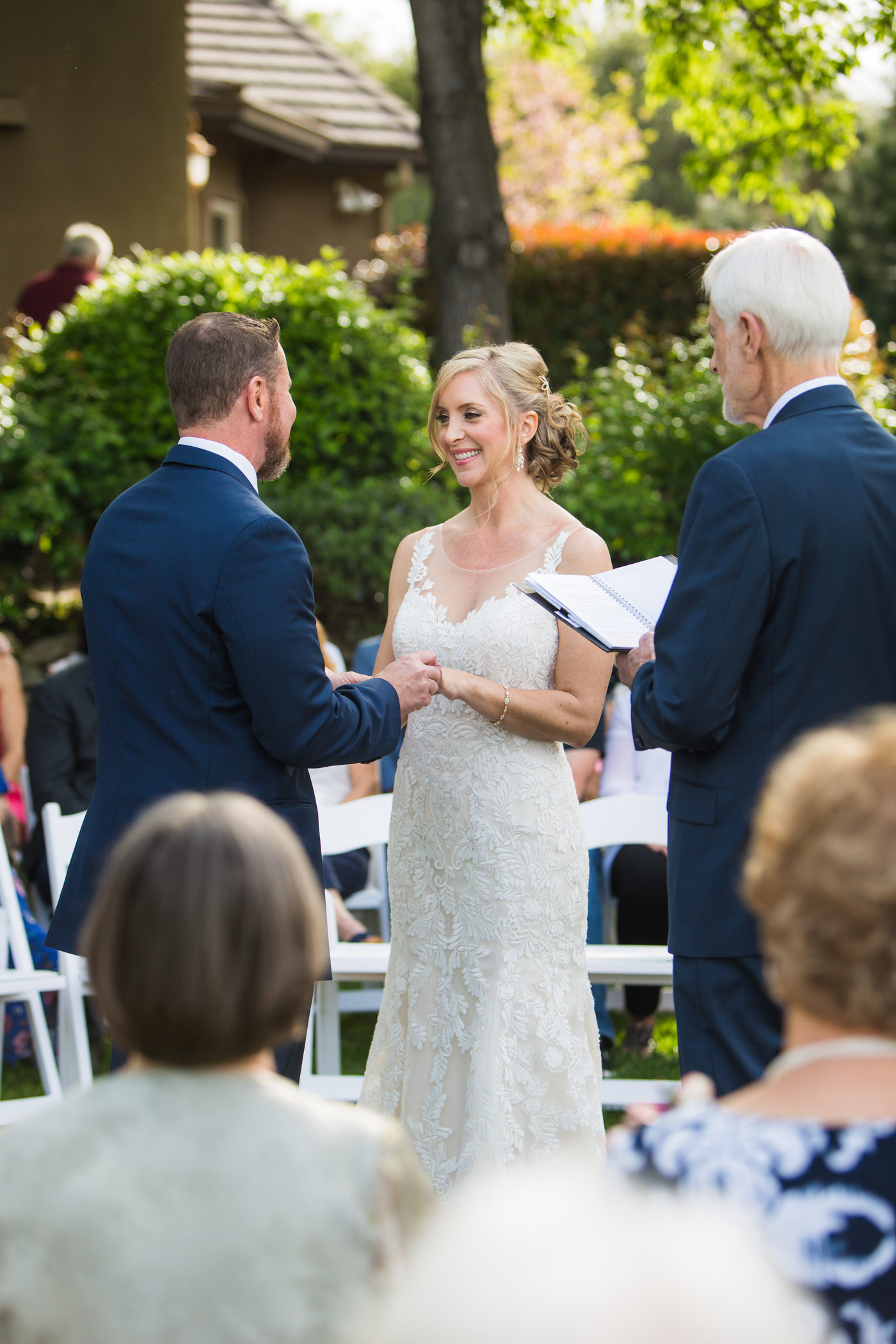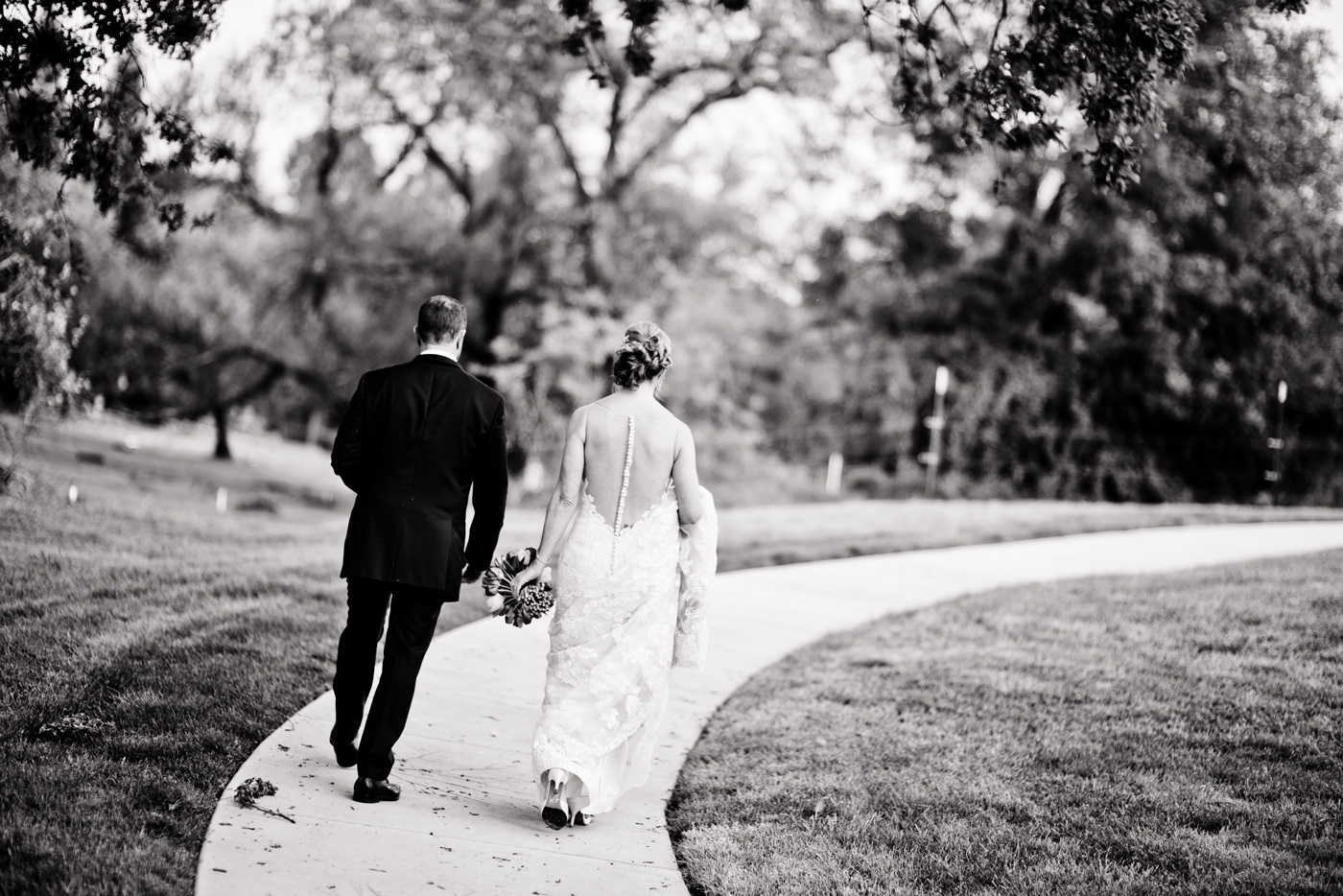 WEDDING THEME: Spring Time
WEDDING COLORS: Bright Spring colors with slight emphasis on purple.
WEDDING FLOWERS: Tulips of all kinds!
THE MOST ROMANTIC PART OF THE DAY: Kelly; Standing together on the bridge over the creek in such a beautiful outdoor setting and realizing, "We're married!!" Lee; Kelly's wedding vows.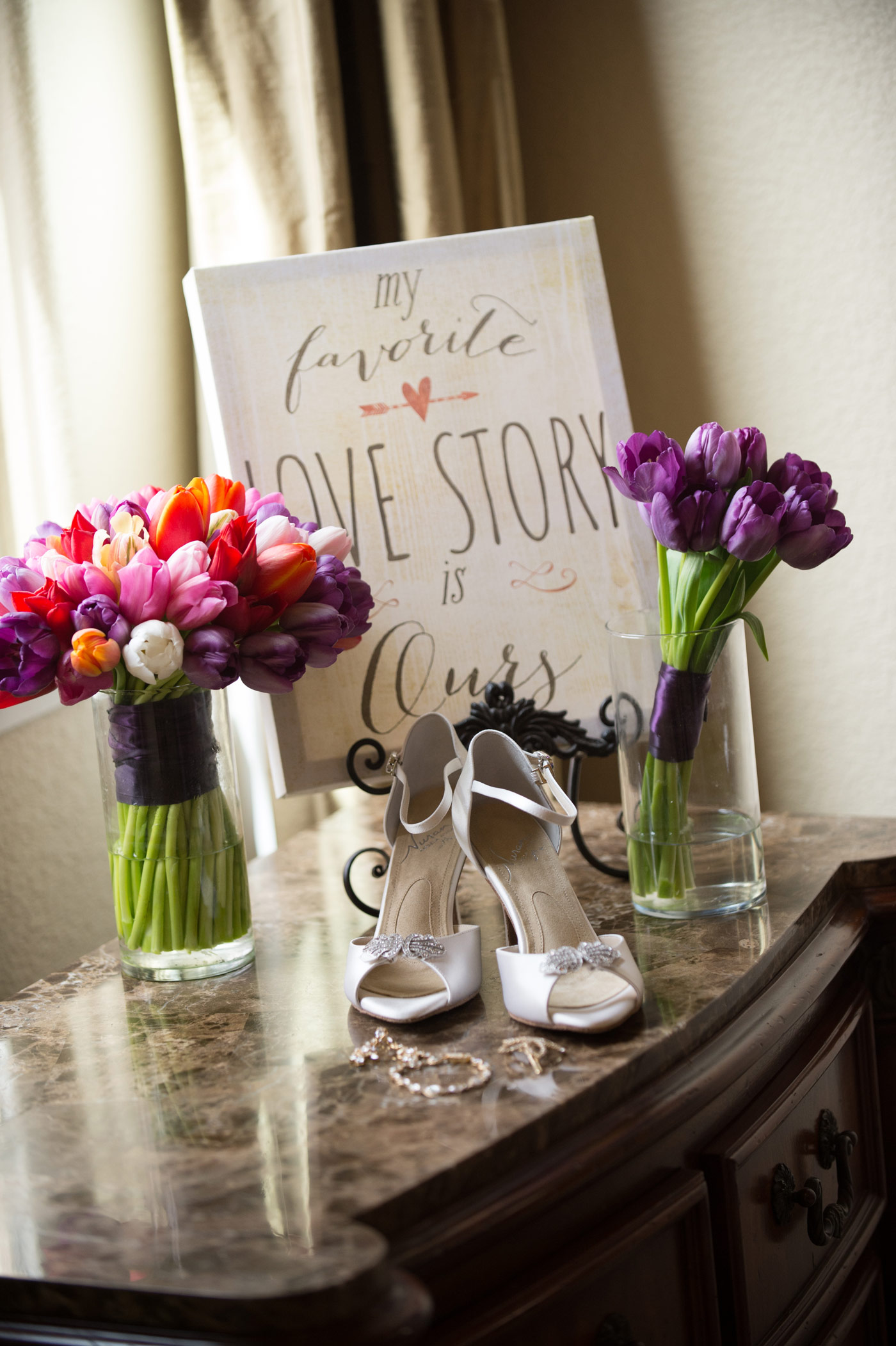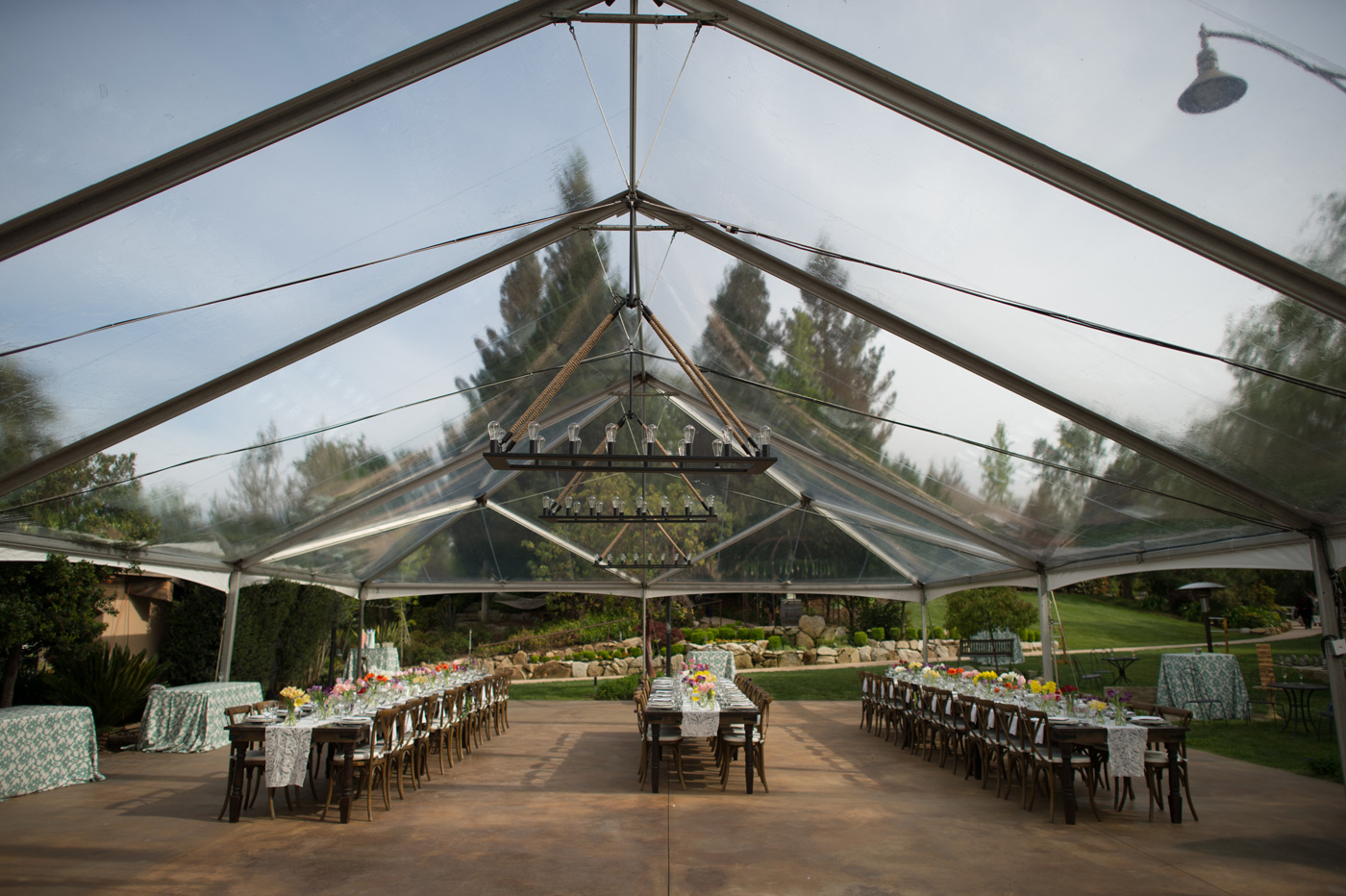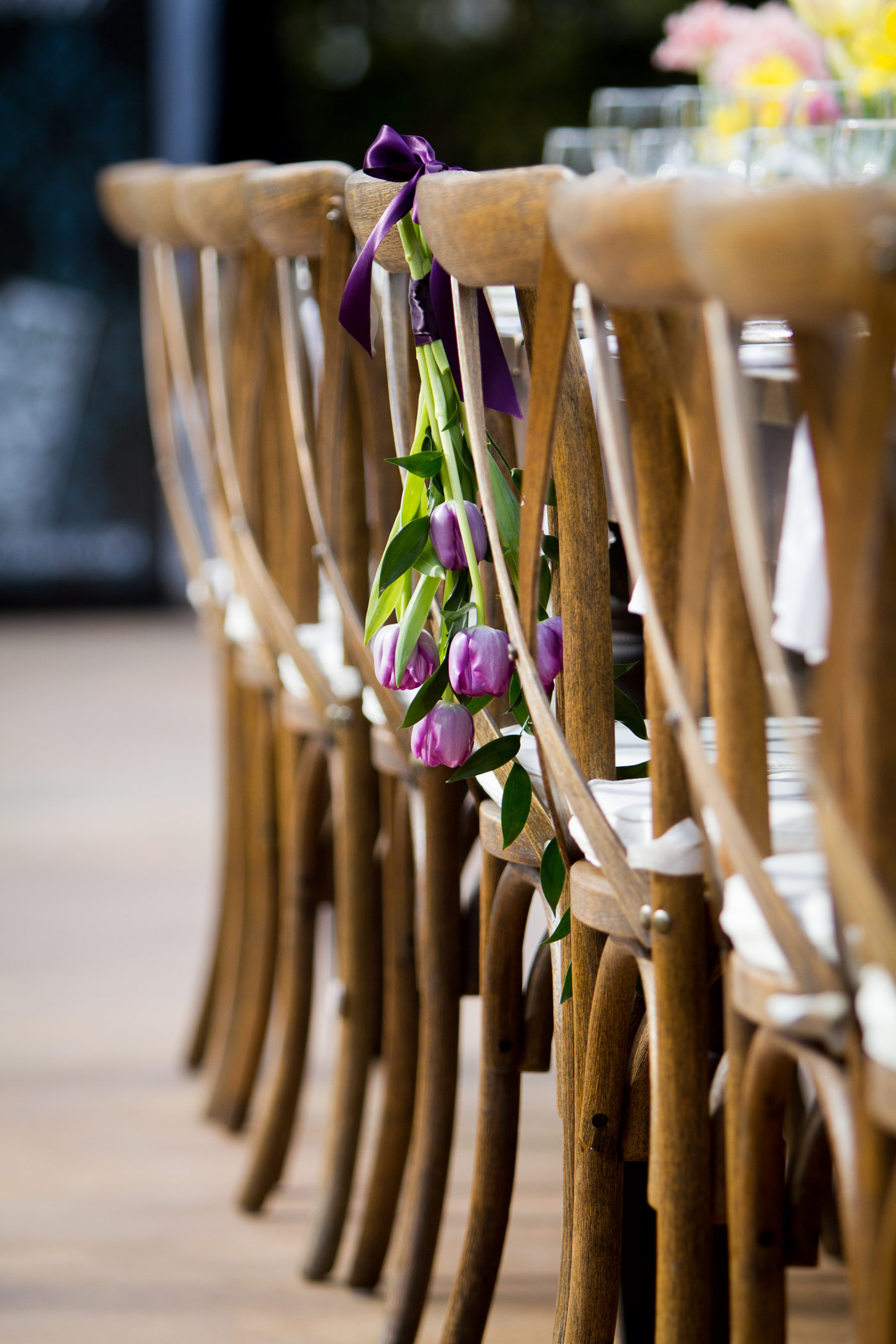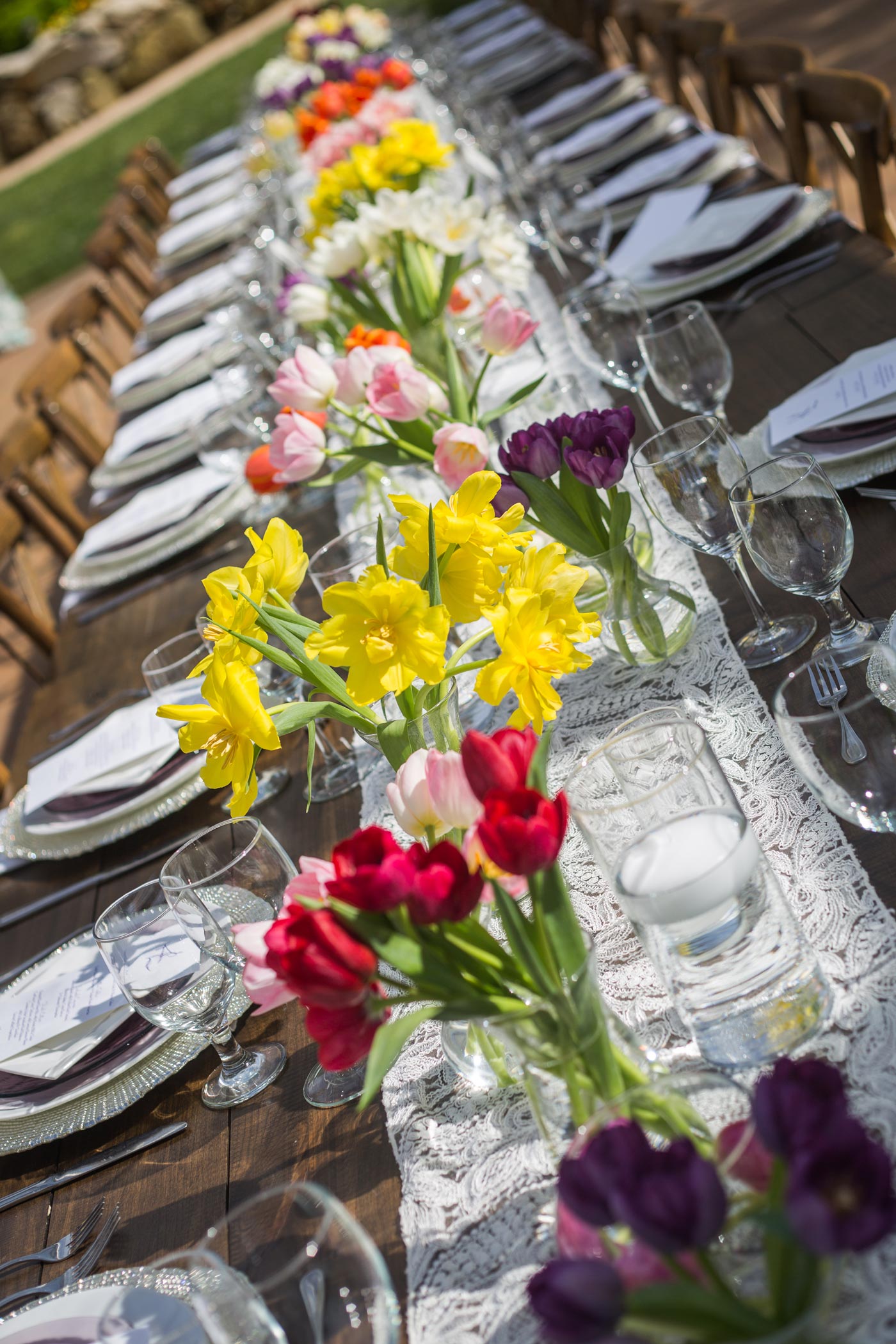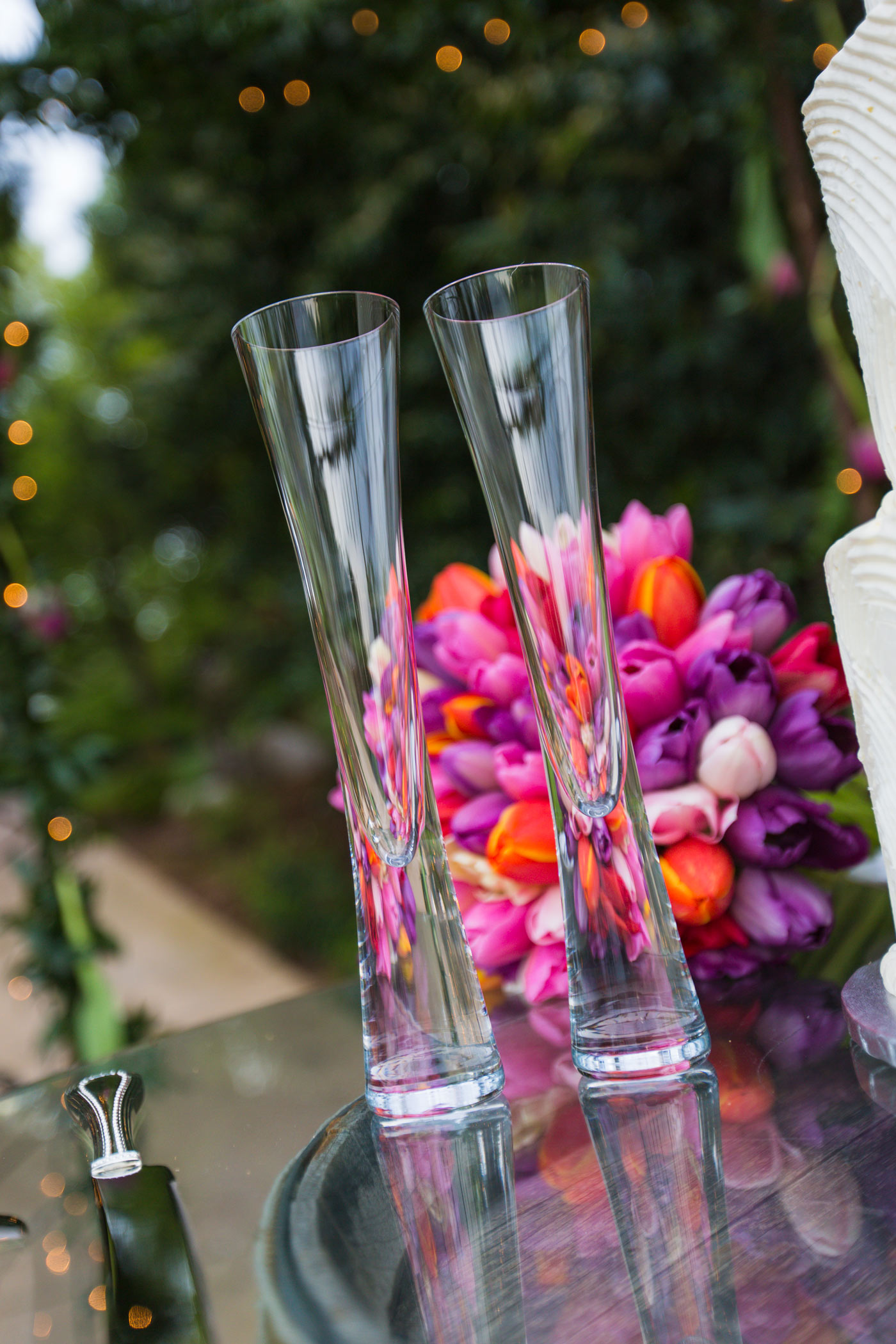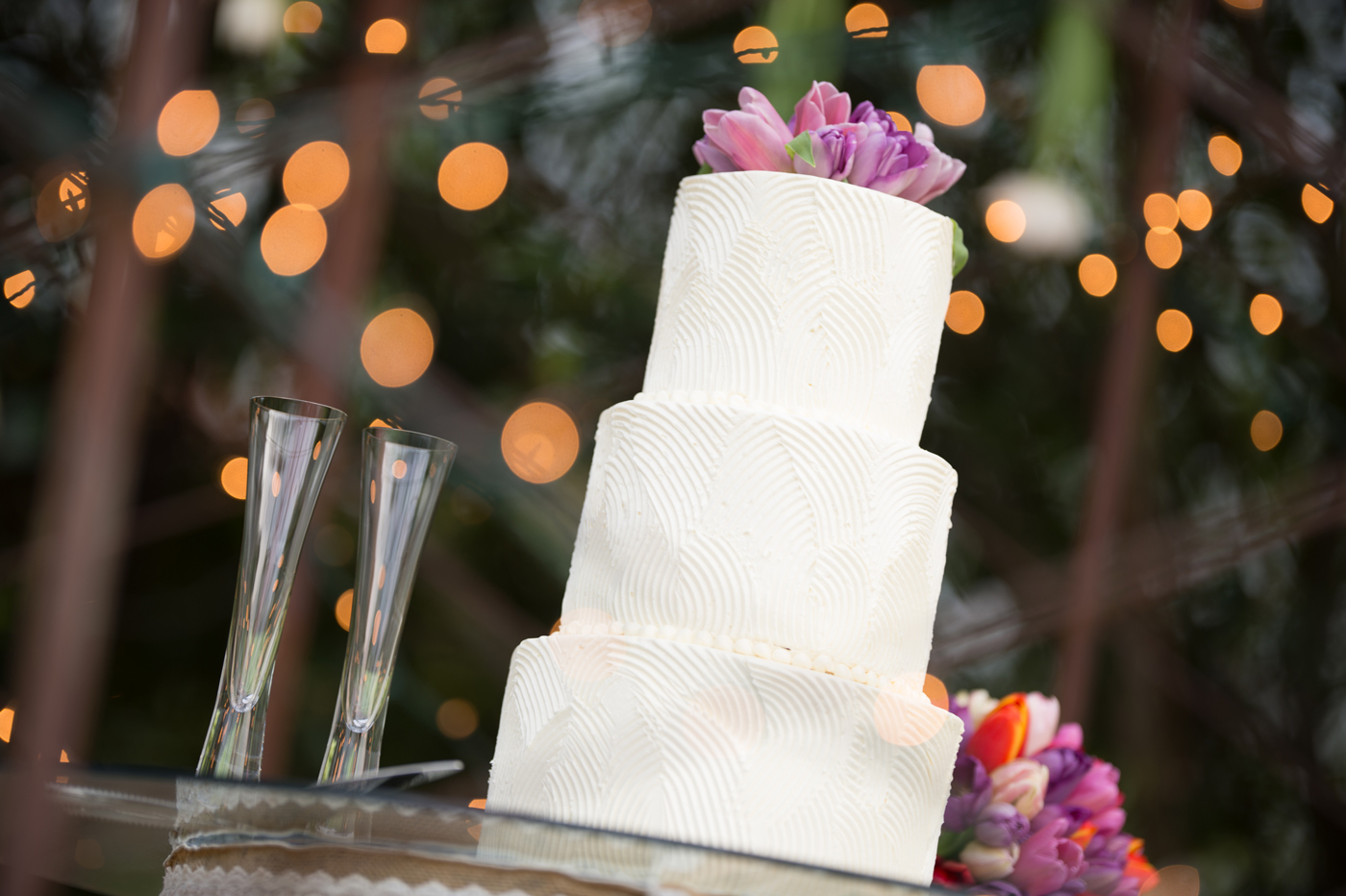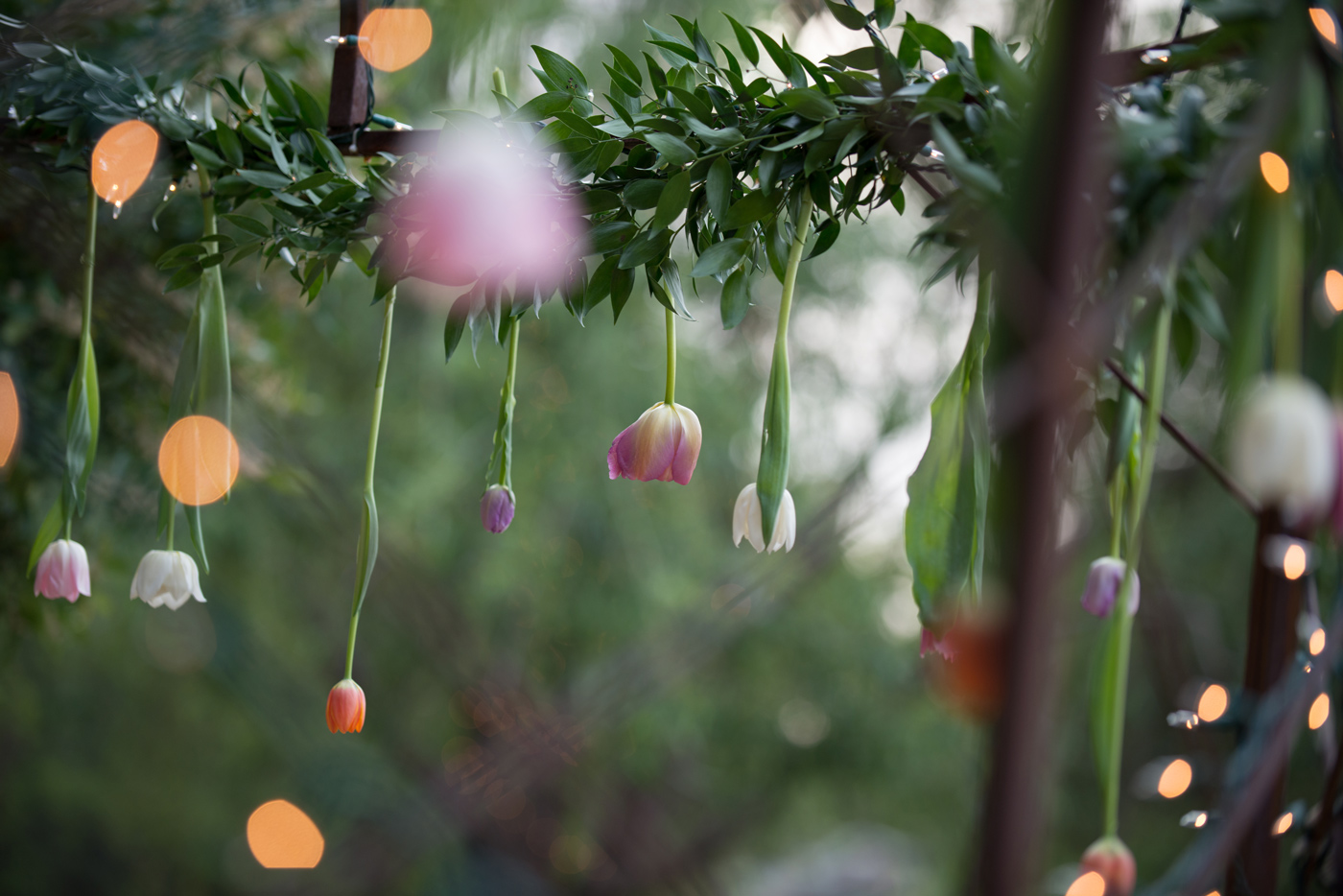 WEDDING MENU: Dual Entrée Family Style Dinner
WEDDING DESSERT: Three tiered French buttercream cake (strawberry champagne, orange truffle, and triple chocolate)
THE MOST UNEXPECTED PART OF YOUR WEDDING DAY: How wonderfully and easily everything came together. We also got incredibly lucky with weather that day!
THREE WORDS TO DESCRIBE YOUR WEDDING: Beautiful, Unforgettable, and Party
PHOTOS: The Red Sneaker Studio
[WEDDING COORDINATOR] A Day to Remember [VENUE] Gold Hill Gardens [GOWN] Enchanted Bridal Shoppe [RENTALS] Celebrations [CATERING] Jackson Catering & Events [CAKE] Divine Desserts [FLOWERS] Ambience Floral Design [TUX] Hugo Boss [MAKEUP/HAIR] Jennifer Gilchrist & Kim Babwin [DJ] Function 45 [MUSIC] Camellia String Quartet [INVITES] Pfeiffer Event Planning & Classy Calligraphy