Light up the night at any indoor or outdoor venue with one of these lighting trends.
The Ceremony
Grand Island Mansion was the backdrop for us as we explored ways to take this already glamorous venue to new heights. With 2 ceremony options, the crew at Sound Image Entertainment created magical looks for both. The gazebo, always popular, was enhanced with twinkle lights and new Edison lights, which can be hung anywhere. On the column side, twinkle lights lined the aisle, while uplights added a soft glow and hanging spheres graced empty spaces between the columns. Custom monogram for the couple, which actually moved with a starry trail.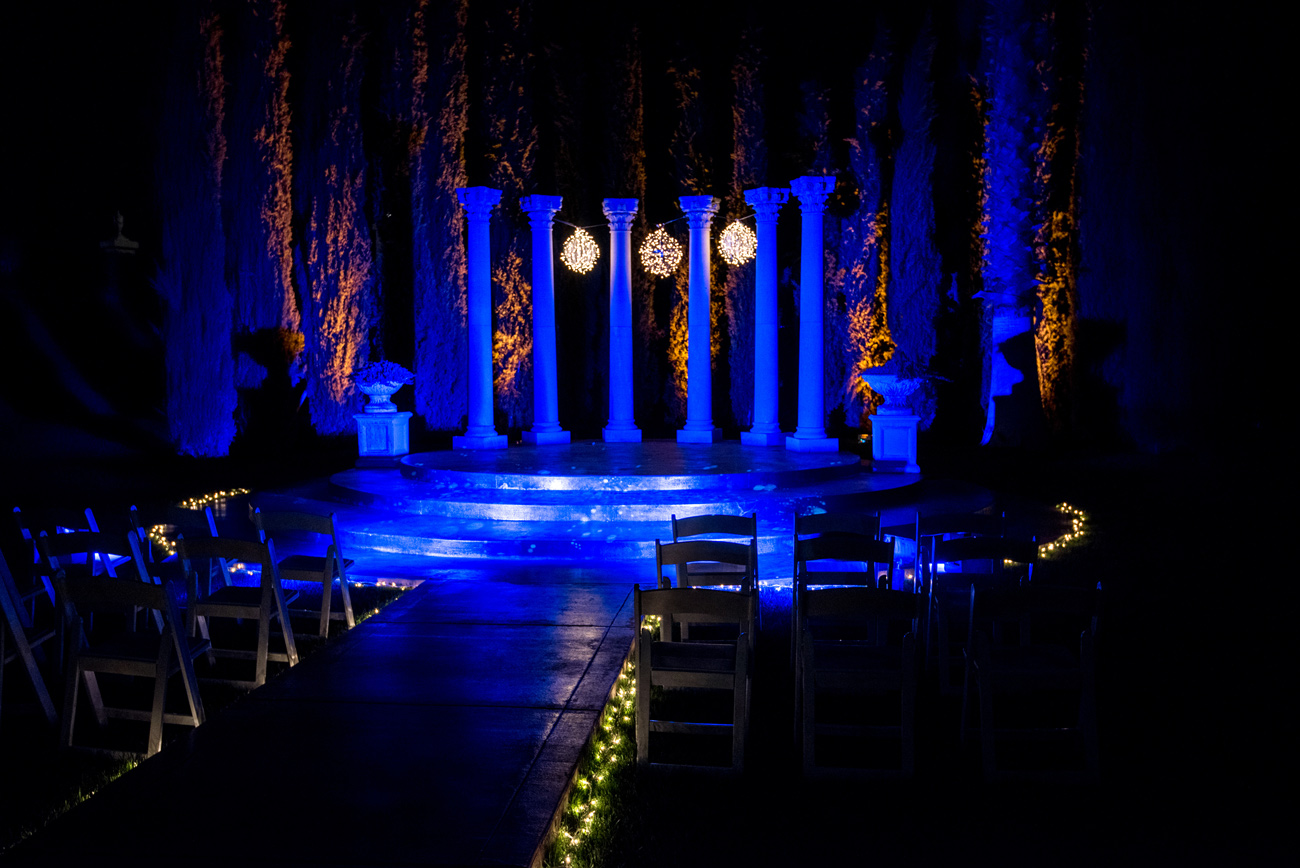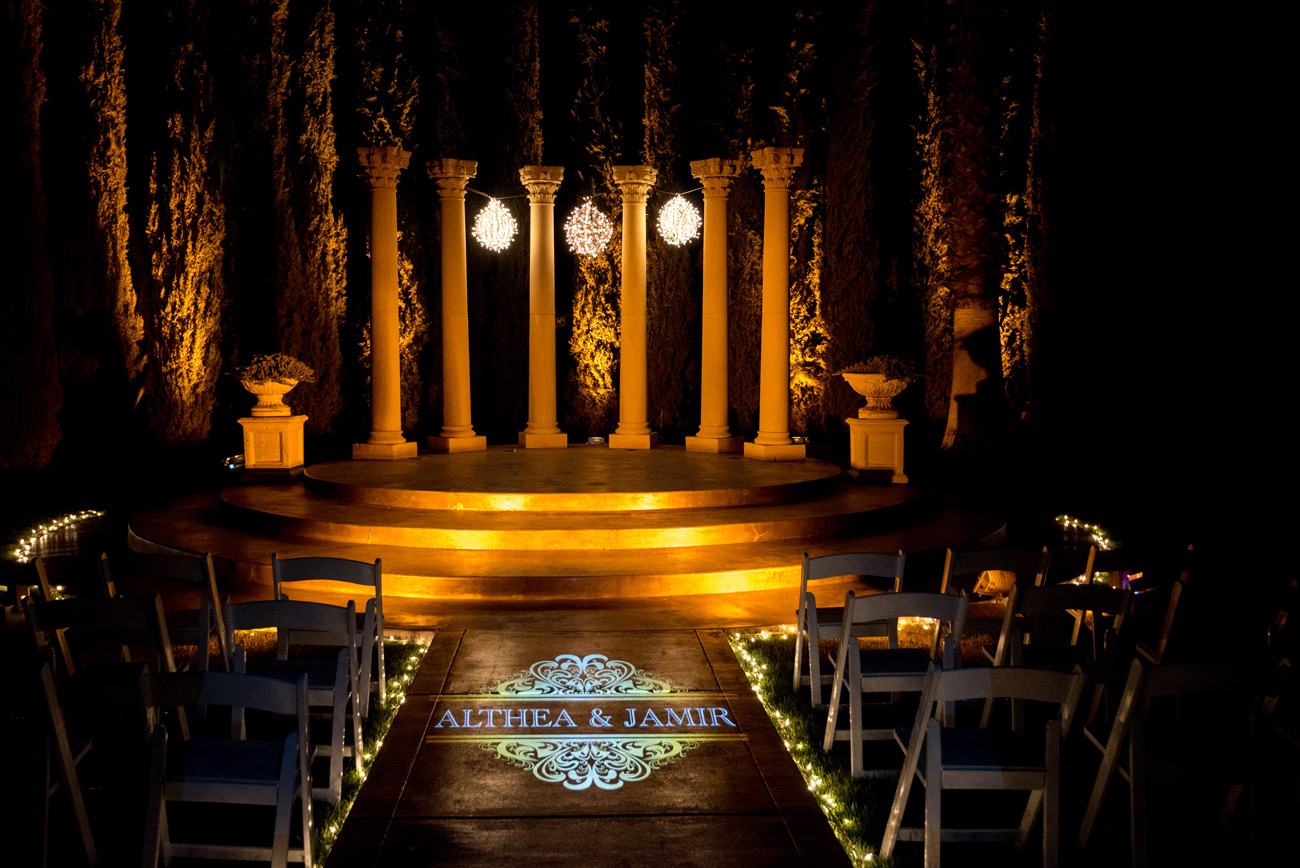 The Reception
Ceremony over, time for dinner and then dancing. Specialty lighting can make your wedding photos incredible, along with the mood they evoke.
pin lights
Looking for something soft to enhance the cake table, head table or centerpiece? Pin lights do just that. These small lights bring the focus to whatever they are pointed at without being to bright and overwhelming.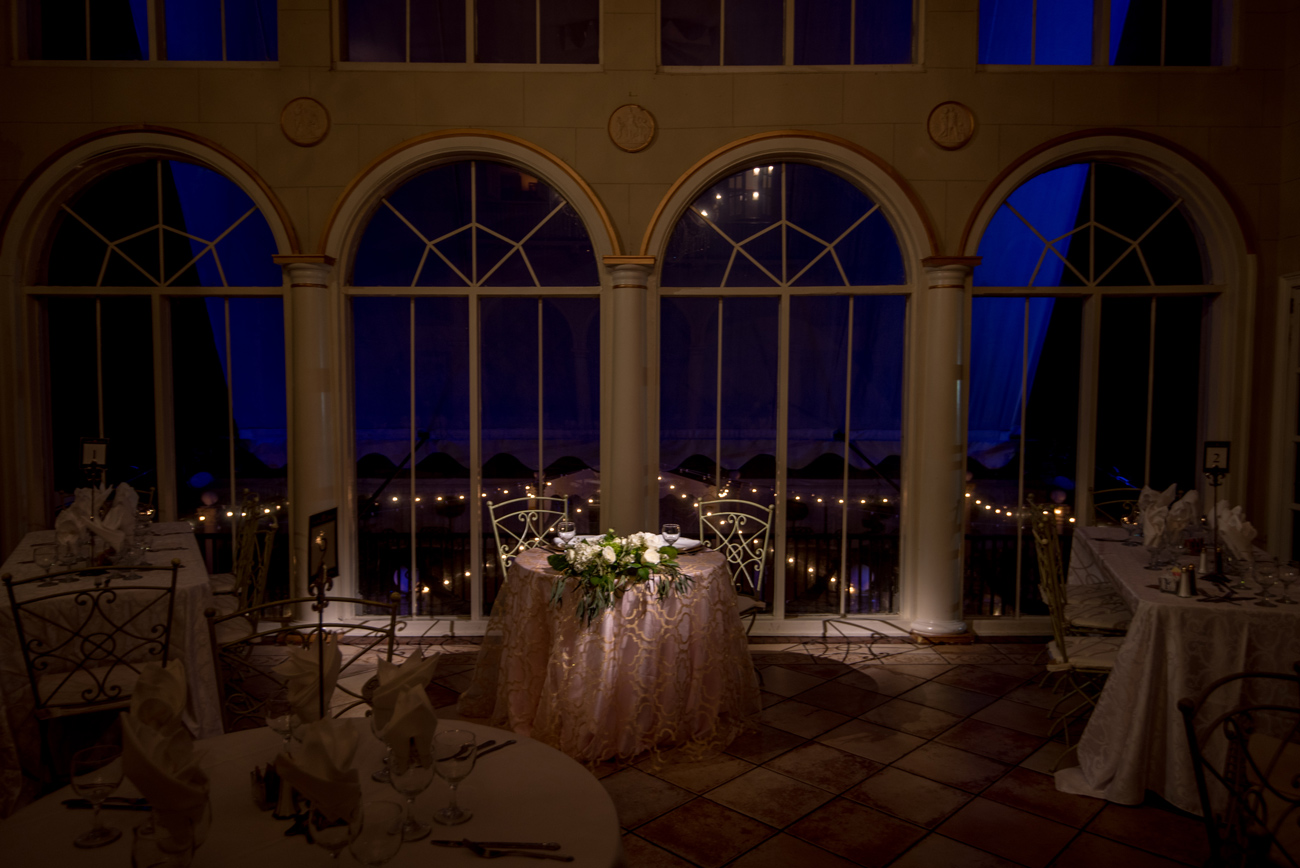 starry sky
Every ballroom could benefit from the starry sky effect. Available in any color you can imagine, it makes the room sparkle! It almost looks light shooting stars raining from the ceiling upon the couple and their guests.
uplights
While uplights are nothing new, certainly the technology of these lights has improved. Most are LED now, and don't require outlets to work. The colors are brighter and able to make a semi-dark room glow!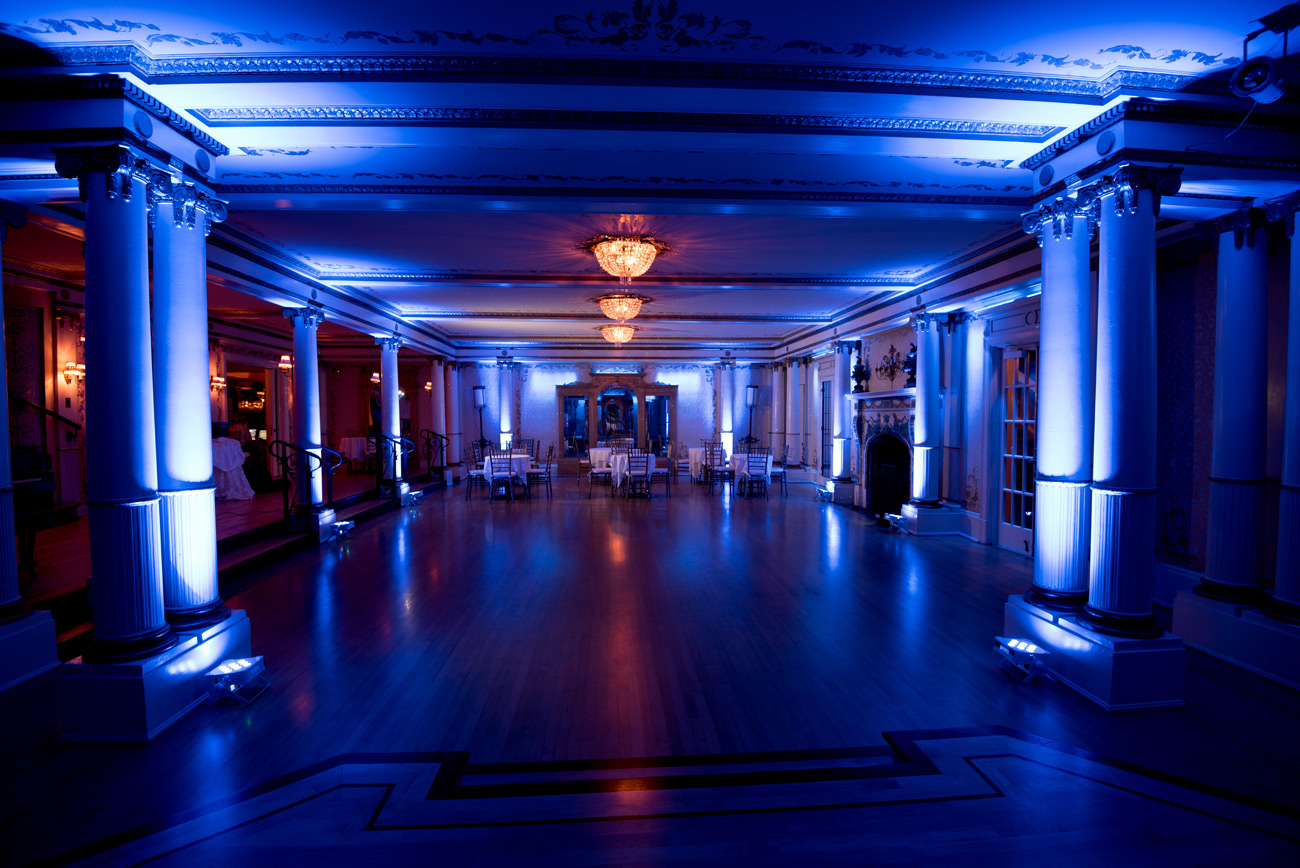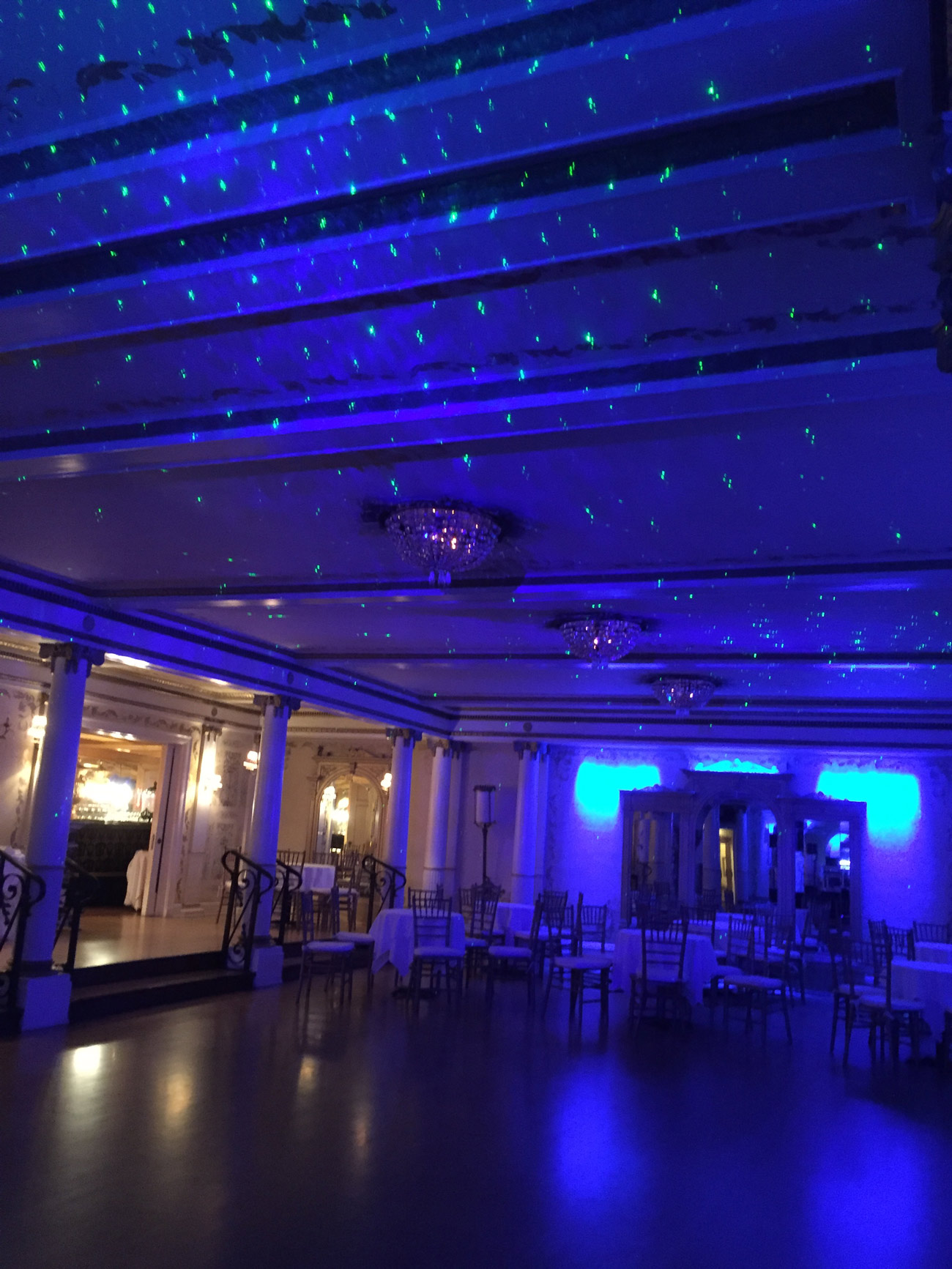 breakup & market lights

We've been seeing monograms for years, but what is really trending are breakup patterns, used mainly in large productions but now becoming popular at weddings. With the 3-story mansion, there was plenty of room to do both. Patterns can be projected on almost anything and come in a wide variety of styles to suit your tastes and theme. Don't forget market lights, they can brighten up any outdoor area.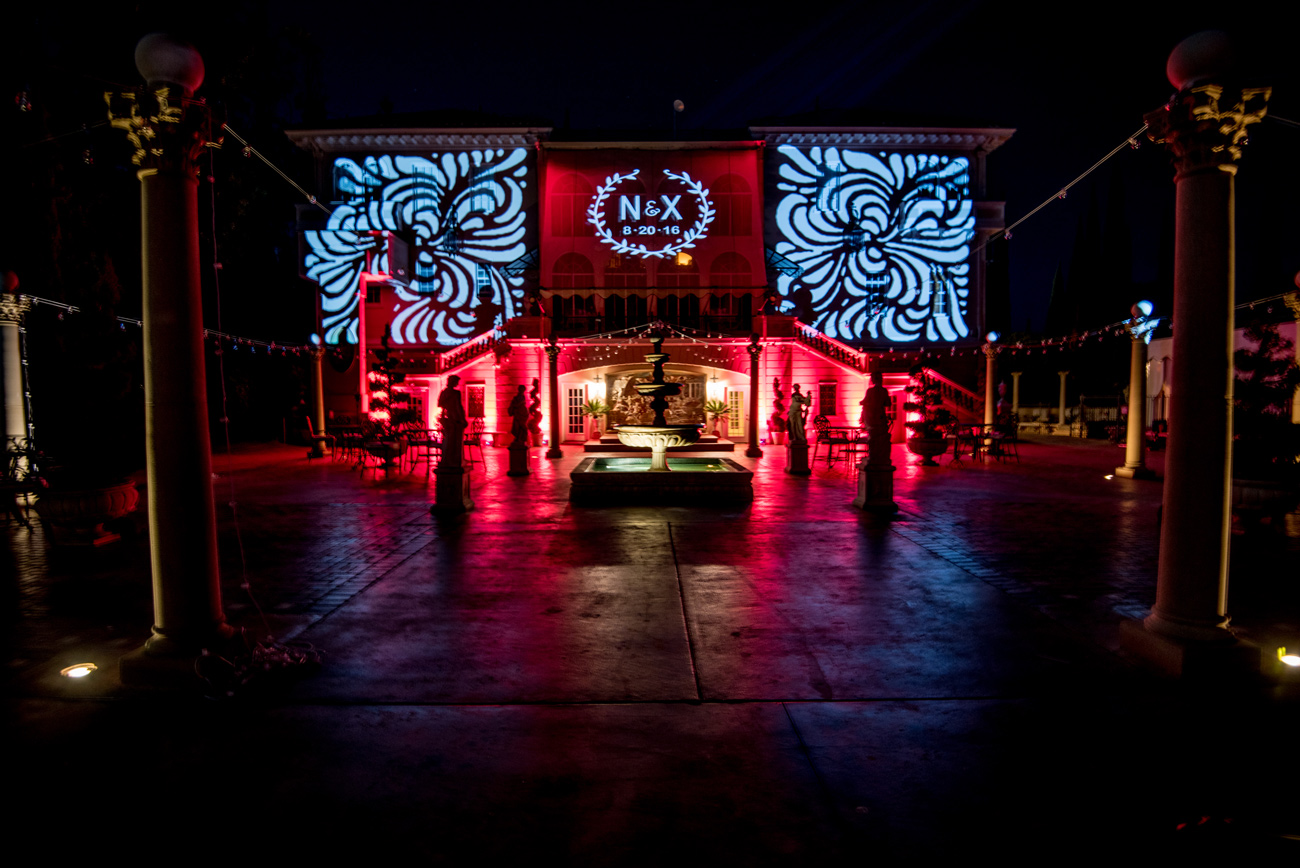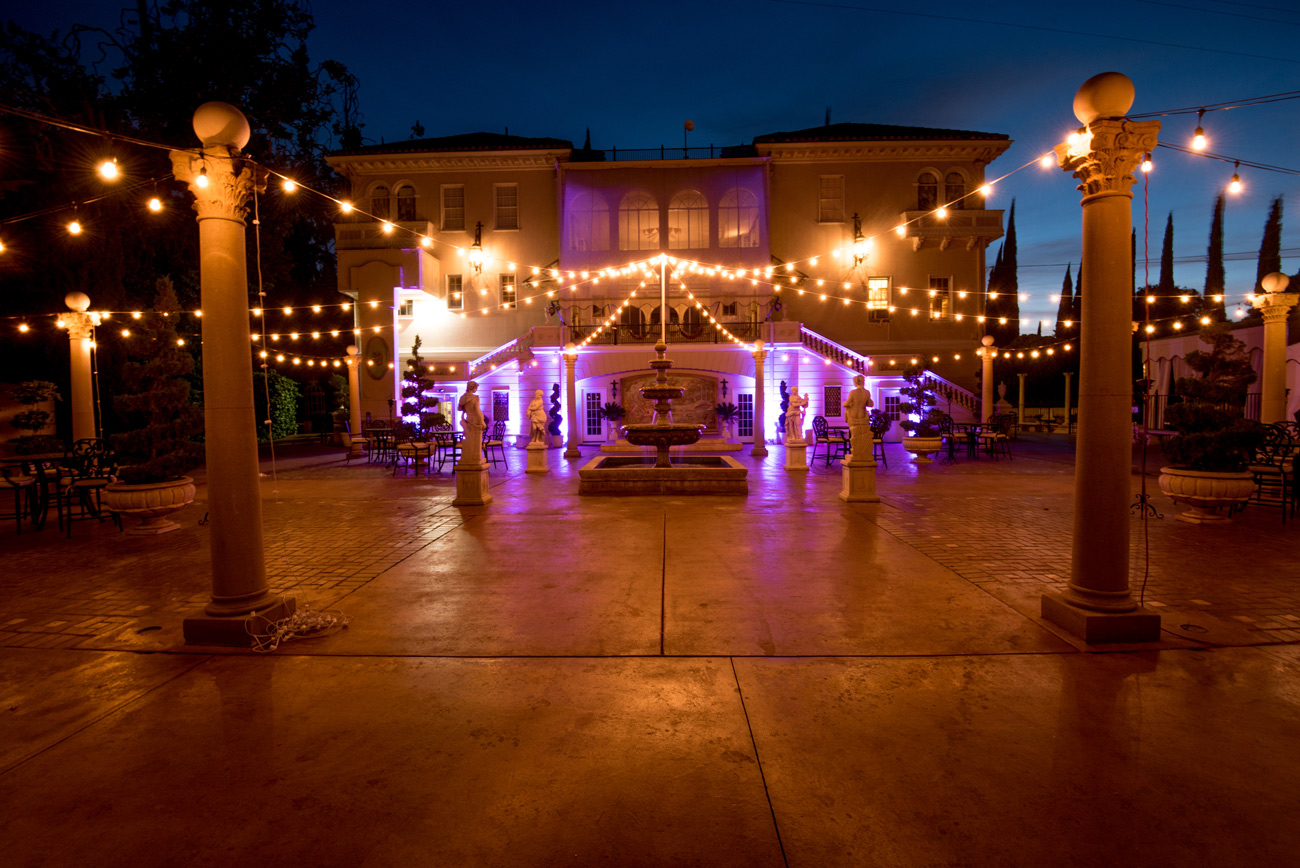 lighted letters
Rustic lighted signs have been trending over the last couple of years, but these letters are the newest version. With the ability to be set to any color and with the fun heart pattern inside, they make a bold statement. Next to the pool, we got this fabulous effect with the reflection, and additional lighting add the great 3-D look.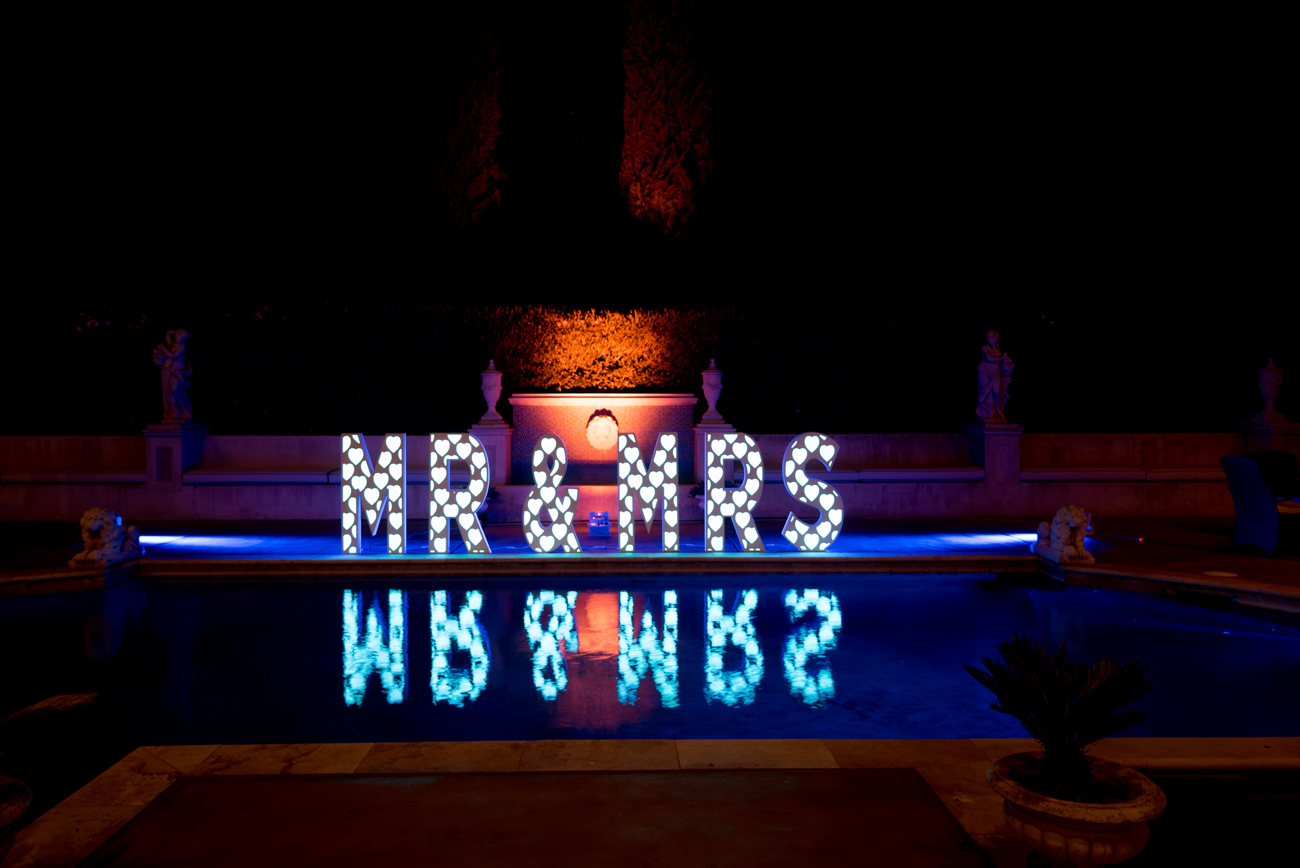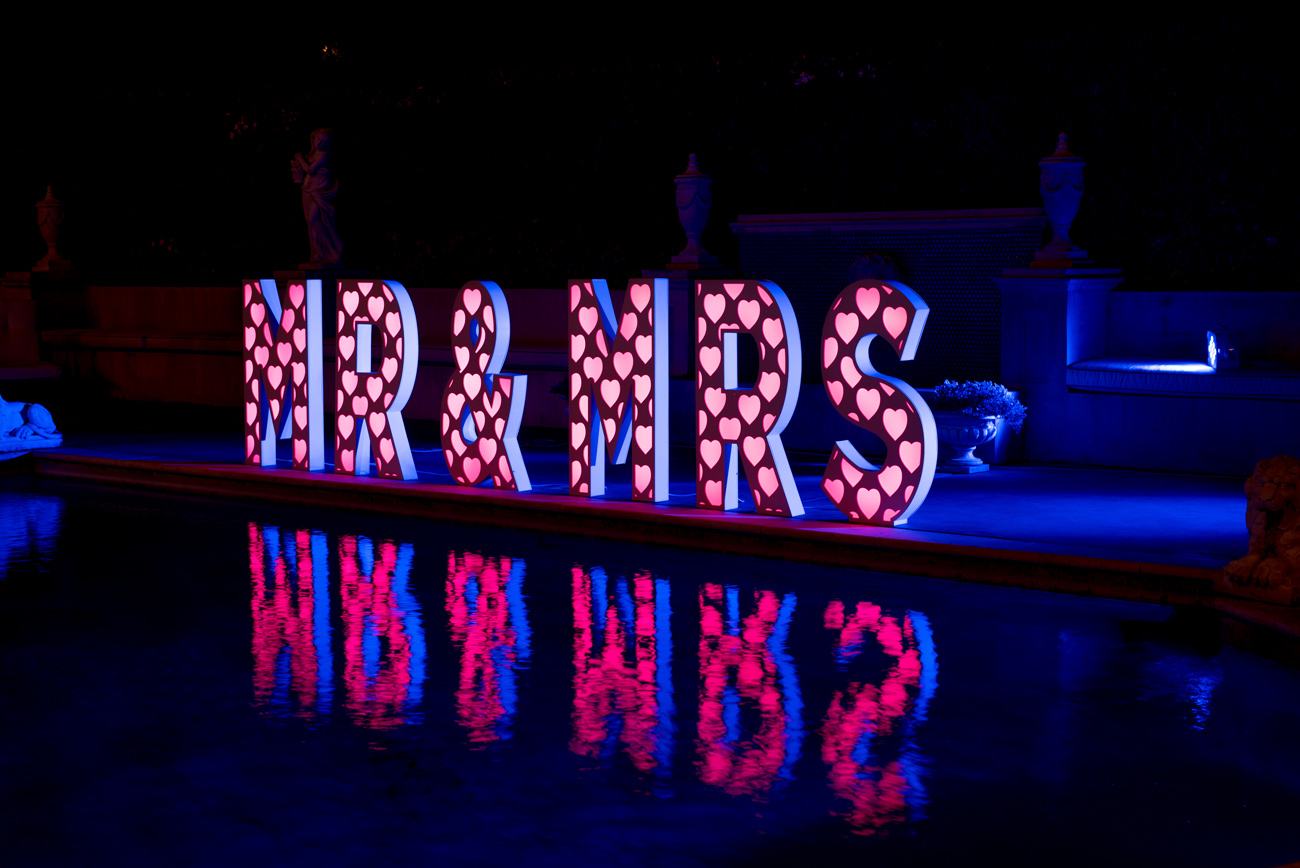 VENUE: Grand Island Mansion
PHOTOS: Wendy Hithe, Photographer
LIGHTING: Sound Image Entertainment
FLOWERS: Accents by Sage
[SPECIALTY LINEN] Mimi & Co.